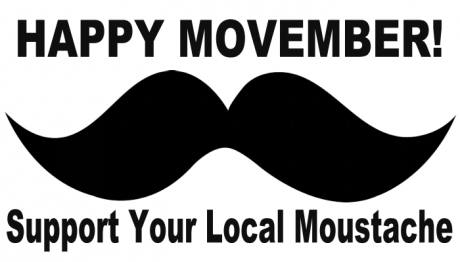 THE weeks are flying in, I cannot believe it is almost November already! To celebrate the month before Christmas I will be attempting a series of mini challenges but this time there is a twist. They will not be exercise related.
I will continue to train throughout the month but I will not have a physical challenge at the end. I have decided to test myself in other areas and I will discuss my progress each week in my column. My first challenge which will begin this Saturday, November 1, is based on the film Yes Man starring the hilarious Jim Carey.
I love this film and find the plot rather intriguing! For one week I will do my best to say yes to anything and everything that comes my way (Within reason!).
I will document the results to see if it changes the way my week would have gone had I said no to things. I am excited to see the results and I would encourage you to try this with me. You never know what could come of it! 
There will be four challenges in total and they will all have one thing in common. To push us out of our comfort zone one week at a time. I chose weekly tests as I know it can be difficult to commit to something long term. By attempting activities with a shorter shelf life we will be more inclined to see it through, after all the purpose of this is to feel good at the end not to feel like a failure. 
Boys, Are You Ready For Movember?
I personally love this campaign and look forward to seeing lots of trendy young men strutting their stuff with their stylish facial hair. For those who are unaware of the phenomenon that is Movember, allow me to explain. Movember began in 2003 when four Australian friends decided it would be fun to grow a moustache for the month of November.
There was one rule and that was to be clean shaven on November 1st. After that it was every man for himself. The attention they received during this month encouraged them to make the following year more worth while.
They founded the Movember Foundation in 2004 and organised for 450 men to participate. $55,000 dollars was raised for the Prostate Cancer Foundation of Australia.
The highest single donation ever received by the PCFA. Since then Movember has become a global movement and a positive outlet for men to talk about their health.
Over the past couple of years many of my male friends have taken part in Movember and between them they have raised an impressive amount of money for various male charities.
I love that more men are getting involved each year and I have noticed a sense of competition growing among them. They proudly show off their individual creations and some even go the extra mile by dying them!
Women can also get involved by becoming a 'Mo Sista'. This involves campaigning on behalf of the man in your life and generally making yourself available should he need his moustache combed. If you would like more information you can visit www.movember.com. 
Congratulations To Michelle And John!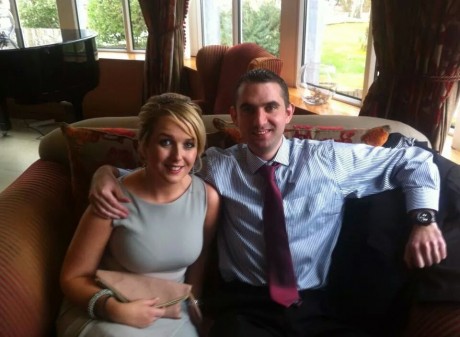 I would like to congratulate my cousin Michelle Bradley and her fiancé John Rainey on their recent engagement. I am absolutely delighted for them! They have been an item for, wait for it, ten years. I know what you are thinking and I agree, It's about time! (She will kill me for saying that) 
Michelle and I have been, to quote the youngsters of today, 'besties' since we were children. She has been a huge support to me over the years and I cannot wait to return the favour. After receiving some bad news last year Michelle moved to Dublin to be closer to her family.
It was a tough time for them all and the future seemed uncertain. Fast forward one year, Michelle is in a great job and living with John in a beautiful apartment in the city with a wedding to plan! Her family are doing great and the uncertainty of last year seems like a distant memory.
I have so much admiration for her, she is a shining example of someone who refuses to give up. When faced with adversity she powers on through and most importantly she does it with a big smile on her face.  So here's to you Michelle, may your life with John be everything you dreamed of and more. Love you x
PS: Hello Lucy, I know you will kill me if I don't mention you!
Nikki Bradley is the founder of Fighting Fit For Ewing's, a campaign to promote awareness of Ewing's Sarcoma. Nikki is sponsored by All Sports in Donegal Town. Support her campaign by giving 'Fighting Fit For Ewing's' a LIKE on Facebook or follow her on Twitter @nikkibradley59
Posted: 8:30 am October 29, 2014