THE prospect of opening a 'Pieta House' suicide and self-harm crisis centre in Donegal will be discussed at a public meeting in Ballybofey at the end of this month.
On Thursday, October 30, psychologist Ms Joan Freeman, the founder of the original Pieta House, will address a meeting on the issue in Jackson's Hotel.
Pieta House is a suicide and self-harm crisis centre founded in Lucan, County Dublin in 2006. With nine centres throughout Ireland, it provides a professional, one-to-one therapeutic service for those who are experiencing suicidal ideation or engaging in self-harm.
A doctor's referral or a psychiatric report is not required and the service is completely free of charge. To date, Pieta House has supported more than 12,000 people, with almost 4,000 of those seeking help in 2013.
Pieta House's vision is to have a centre within 100 kilometres of everyone in Ireland.
The Ballybofey meeting, which begins at 8 pm, is being hosted by the 'Darkness into light Donegal' committee.
Ms Donna Maskery (nee Scott), chair of the committee, lost her brother Aaron Scott to suicide two years ago.
"If you want to be involved in this process and have your say, please come along at 7:30 pm for an 8pm start to Jackson's Hotel, Ballybofey," she stressed.
"Ms Freeman and her colleagues will give us the opportunity to come together and discuss how we might bring a Pieta House to Donegal. On behalf of the Donegal Darkness Into Light Committee 2014, we thank you for your support and we look forward to seeing you at the public meeting. This is our chance to be a part of something amazing."
Darkness into Light is a unique, early morning experience which begins in darkness at 4.15 am in May of each year as thousands of people walk or run a 5 km route while dawn is breaking.
The early dawn represents hope and is symbolic of the work of Pieta House; bringing people from darkness back into the light.
On Saturday, May 10 of this year, more than one thousand people took to the streets of Letterkenny for the first Darkness into Light event in Donegal.
"We were amazed as more than one thousand people came together in Letterkenny from across the county to take part in this amazing event, it truly was a humbling experience for all involved. Plans are already advance for next year's event," Ms Maskery said.
If you cannot attend the public meeting but feel that you would like to feed into the process with any comments and/or suggestions, please feel free to contact Ms Maskery by emailing donnamaskery@hotmail.co.uk or call her on 087 953 9041.
For further information on Darkness into Light Donegal, log on to www.facebook.com/DILDonegal
Posted: 1:22 pm October 2, 2014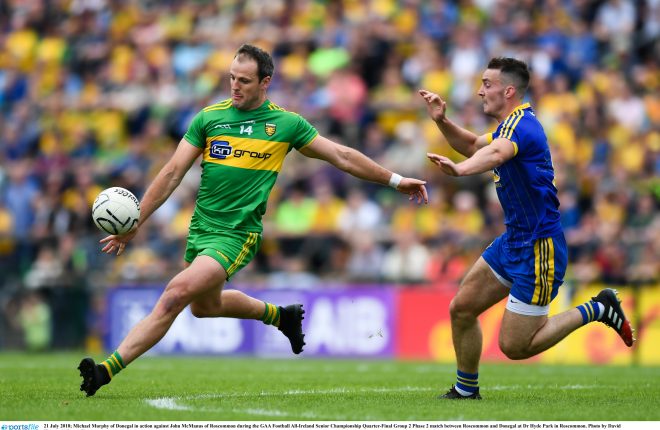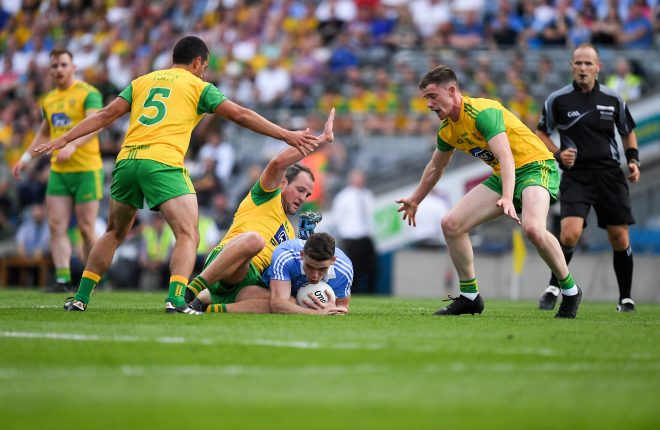 There were high hopes ahead of the first weekend of the Super 8s, but unfortunately the football didn't live...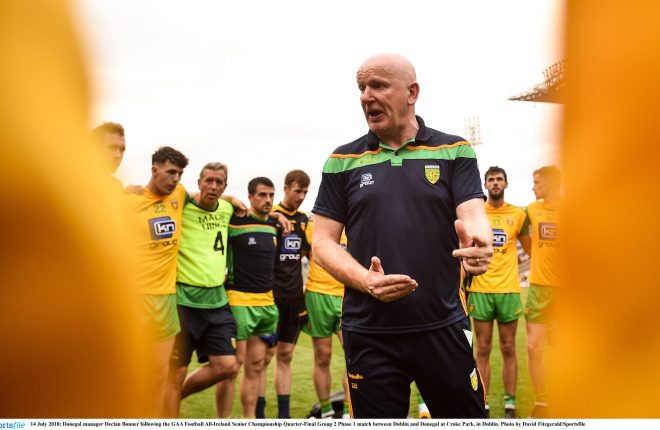 Donegal face Roscommon in Dr Hyde Park on Saturday at 5pm.