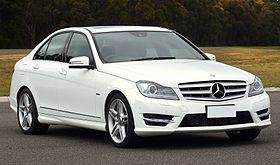 OWNERS of luxury brand prestige cars such as BMWs Audis and Mercedes in Donegal are urged to be extra vigilant in relation to parking and securing of cars overnight.
This warning comes from local Gardaí who are urging people in the community to be vigilant and keep a sharp eye for movement of vehicles late at night or early in the morning as organised criminal gangs have been targeting these types of cars.
Divisional Crime Prevention Officer Sergeant Paul Wallace who is based at Letterkenny stated: "These gangs are highly skilled thieves who specialise in car theft, and are moving around the country gathering intelligence of where specific vehicles are located with a view of returning at a later date to steal the cars."
He continued: "High-end cars may be broken into and often small items of personal property are stolen, leaving the impression that the vehicle, whose alarm has been set off, has been robbed purely for minor gain.
"However, the break-in allows the thieves to plug a hand-held computer into the car's OBD (on-board diagnostic) port, and then clone the data on the car's operating systems and keys. After the owner of the car has repaired the damage- usually a broken window – the thieves return with the new electronic programmed cloned key that allows them to drive away without any fuss most likely during the night or early morning."
Sergeant Wallace said that owners of high spec cars, for example Audis, BMWs and Mercedes, should be mindful of this trend and any interference with high end cars should be reported to Gardaí immediately.
He added that it is vitally important that these cars receive software updates to update locking mechanisms from established main dealers or independent specialists in an effort to beat the car thief.
Offering advice to car owners, Sergeant Wallace said that simple things like ensuring your car is locked and the keys are in your possession is a simple first step which appears logical but alas the evidence has proved at times – otherwise.
"Apart from organised car thieves, if any criminal can get access to your car keys either by them being left in the vehicle or close to the front or rear door of the house they will quickly retrieve them and make good their escape- with your car."
He added that stolen cars are normally sold off to unsuspecting buyers, broken down for parts and also sold on to criminal gangs for use in robberies and drugs runs. Gardai believe the luxury car gangs are part of a wider and highly organised network who have been stealing a variety of vehicle, plant and marine leisure equipment, particularly outboard engines, across Western Europe in recent years.
Simple precautions include parking your car in an area with good lighting or CCTV cover which may deter the thief. Ensuring the keys are not easily accessed in the house. Owners of prestige cars should also consider installing a tracking device.
Residents in the community are particularly asked to become more vigilant for the movement of vehicles late at night or early in the morning. Registration numbers, colour and if possible the make and model should be forwarded to local District Headquarters stations which are open on a 24/7 basis and should be contacted immediately.
This information can be considered for further dissemination amongst the community via the Community Text Alert Scheme which are in operation in conjunction with Community Alert in various areas throughout the County.
Your Local District Headquarters 24/7 Service Garda Stations are:
Letterkenny 074 91 67100 / Buncrana 074 93 20540 / Milford 074 91 53060 and Ballyshannon on 07198 51102. Remember 999/112 in cases of emergency.
Posted: 10:21 am October 10, 2014