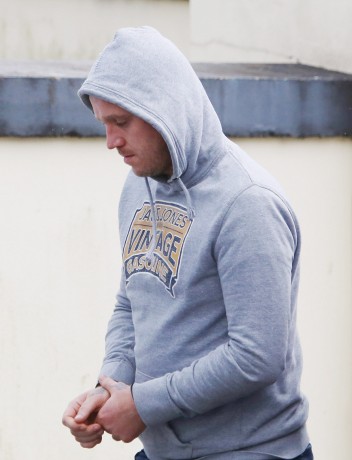 BY C.J.MCGINLEY
A 32 year-old man has appeared in court today (Wednesday) charged with arson attacks on an Orange Hall and a Presbyterian Church in Convoy.
Damian Murray, 12 Admiran Park, Ballybofey, was arrested on Monday and faces two counts of criminal damage to the Orange Hall and Presbyterian Church on Friday last. The damage is estimated to cost up to €250,000.
The defendant appeared wearing a grey hoodie. Evidence of arrest charge and caution was given by Garda Stephen Moyles, of the Crime Unit in Letterkenny told Judge Kelly the defendant made no reply after he was charged.
Garda Moyles, said he was objecting to bail because of the seriousness of the charge and possible interference with witnesses'. He added there were a number of witnesses' but one was fearful of repercussions if the defendant was granted bail.
Mr Frank Dorrian, applying for bail, said it was a right of every citizen and his client could adhere to curfew and signing on conditions. He was also able to put up a cash surety.
However, Inspector David Kelly, said one witness was fearful for his safety while Garda Moyles said damage cost up to €250,000.
Up to two dozen people packed into the court to listen to the hearing, including members of Convoy Orange Lodge.
Judge Paul Kelly refused the bail application. He remanded Murray into custody to Harristown District Court this Friday. Legal aid was granted in the case.
Posted: 12:15 pm October 8, 2014