BY KAYLEIGH GALLAGHER KENNY (AGED 11)
A TRIP to Disneyland is every little girl's dream come true but to be going to Disneyland Paris to compete in the IFDPA European Dance Championships earlier this month was just the icing on the cake.
My Hip-Hop dance crew Kidz in da Hood, consisting of nine members, namely, Erika Higgins, Cora Rodgers, Bridget Salaja, Erin Doherty, Victoria Barnett, Kelly McGeehan-Diver, Áine McFadden, Leon Halligan and myself Kayleigh Gallagher-Kenny, got the chance to do just that and it was just amazing.
We competed over three days from October 2 to 5. There were so many talented dance groups, performing arts groups and musical theatre groups from all over Europe that were amazing to watch.
We were really nervous when we saw our competition but we knew we had trained hard in our dance school Fox 'n' Crew under the guidance of our dance teacher Ms Kim Fox and we were determined to bring it.
We 'smashed' our crew dance and were delighted to come in a fantastic 2nd place in the Junior Street/Hip-Hop category.
Being the only Irish participants made the win feel even more special. This was Fox 'n' Crew's first ever European Championship and hopefully it won't be our last.
We loved ever minute we performed over in Paris and to bring home medals and a trophy was just the best feeling ever.
Disneyland Paris really is a place where dreams can come true and they certainly did for us. Sharing this magical experience with my crew and of course Mickey and Minnie was an experience we will never forget. A special thank you goes to Sweeney's SPAR Ballyraine who sponsored our crew outfits.
Posted: 9:30 am October 24, 2014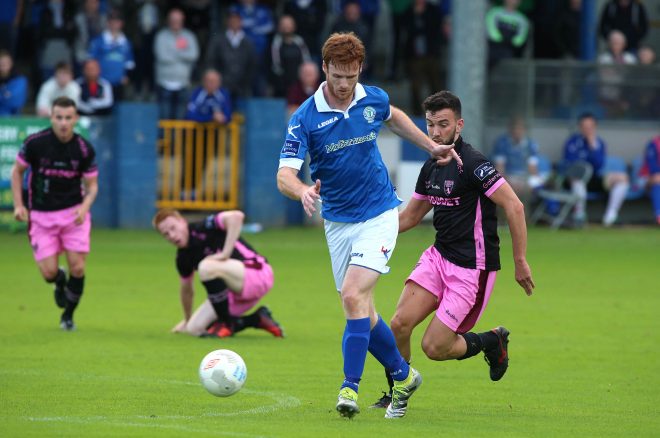 In a three year spell, Ballyraine won three league titles and two cups. They also played Milford in the...
A DECISION by Letterkenny Town Council to grant planning permission for a gaming arcade at Ballyraine has been appealed...