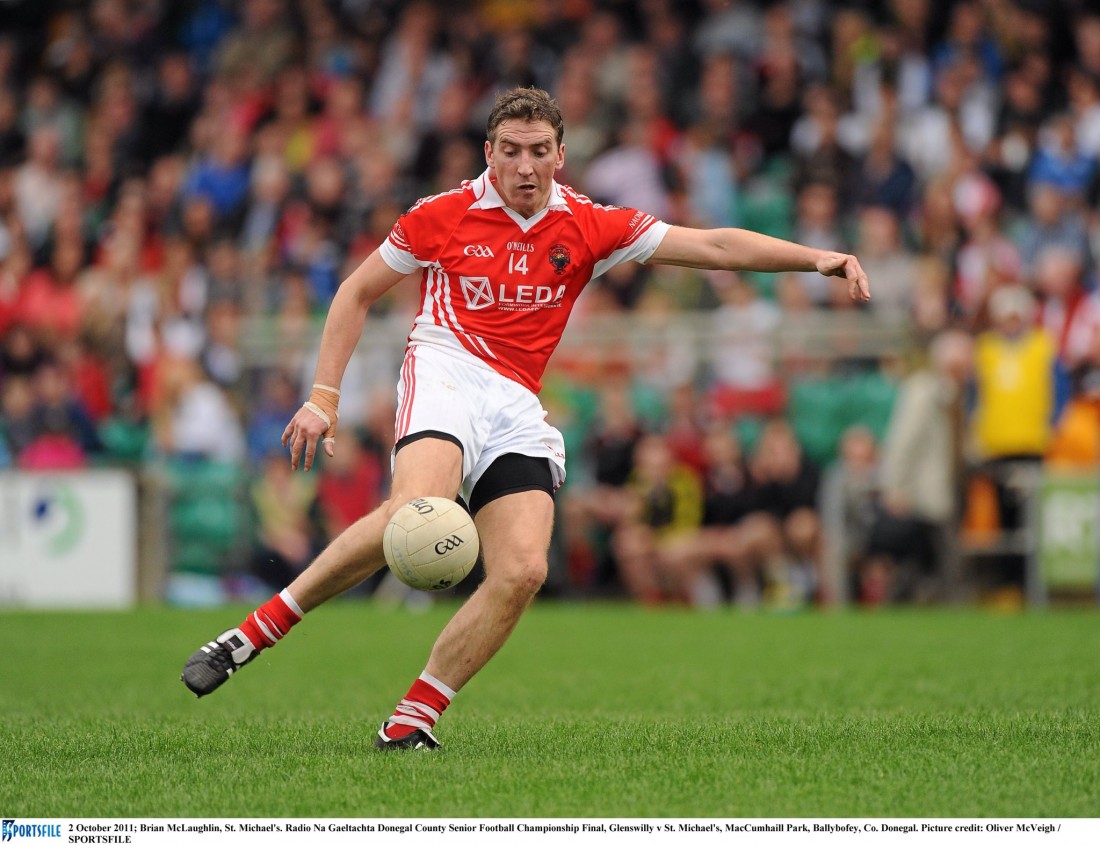 BY CHRIS MCNULTY
SATURDAY could be termed as a watershed night of sorts for this St Michael's squad.
Tony Wilkinson's team face St Eunan's at Sean MacCumhaill Park (throw-in 8pm) with the prize on offer a place in their second Donegal SFC final in four years.
In 2011, St Michael's lost against Glenswilly on county final Sunday.
Five years previously, they were pipped by St Eunan's in a semi-final, Ross Wherity bagging a late goal for the black and amber.
Now, St Michael's – having edged through from the 'group of death' and after seeing off Dungloe in the quarter-final – are back with their eye on a return to the final.
With St Michael's, there is a real sense of a squad that has business to finish, but Wilkinson insists that his team's challenge will reach new heights this weekend.
"We know ourselves that the ante will be upped now," he said.
"To play St Eunan's, we'll have to find a new level altogether. They're a different League in terms of what they have. They have a super panel of players – any of them could play for anyone else.
"This is a huge game for us. We have our work to do."
Michael McGinley limped out of Sunday night's win against Dungloe after shipping a heavy knock to his leg. McGinley remains a doubt, although Wilkinson is hoping he gets the go-ahead.
The St Michael's manager said: "There isn't much time to recover, but that's just part and parcel of a quick Championship. Michael got a leg injury, but we'll be trying hard to get him to play on Saturday."
St Michael's are armed with plenty of big-game know-how and will again look to their county contingent to spearhead their challenge. Maxi Curran's St Eunan's are back now among the contenders again. It wasn't that they'd gone away, but the Letterkenny representatives had managed to sneak in under the radar.
The efficient manner with which they disposed of Four Masters last Saturday was impressive.
Curran has made the point previously about how his team is in 'transition'.
While his squad brims with quality, it's still worth considering that of the Dr Maguire winners from 2012, St Eunan's last triumph, nine are no longer available. Mark McGowan is back in the squad, having announced his retirement last December owing to a hip problem, but is only fulfilling a bit-part role so far.
Adrian McClafferty, Damien McClafferty, Eddie Brennan, Peter Devine, Ciaran Greene, Ross Wherity, Lee McMonagle and David McGinley are the others.
"This team has done really well to get here," Curran said.
"The balance of power isn't with St Eunan's as it once was."
Curran will assess Caolan Ward, who is carrying a knock, before making an eleventh-hour call, while John Paul Clarke remains sidelined because of a quad injury.
The St Eunan's manager is predicting a big challenge from St Michael's.
He said: "St Michael's mightn't have won at senior level, but there are six All-Ireland medals in their squad and they nearly all have won Division 1 titles at underage level. You look then at Brian McLaughlin, who won an All-Ireland Vocational Schools title with Donegal and Mark Anthony McGinley played League of Ireland soccer. Maybe they're not experienced in terms of the Donegal Championship, but these boys are very experienced.
"They've done a huge amount of work on their physical work and there is a backbone to St Michael's now that we haven't seen before."
Curran has been enthused by the attitude of his own on-field lieutenants – Rory Kavanagh, Conall Dunne, Kevin Rafferty and Conall Dunne – whose club experiences are unmatched.
He said: "I've said before, but it's absolutely true, that the hunger and desire of the likes of Rory, Conall, Kevin and John, for men who won so much, has really set an example. They've been phenomenal for us. They've really driven the thing on and taken the younger lads under their wing.
"That has put a pep in the step of the young fellas. We're in a good position after three Championship wins – the Naomh Conaill game was a bit of a non-runner. The lads have played well in periods, but we will need to improve on that and find some consistency. St Michael's will bring a completely different set of obstacles for us to get over."
Both teams had similar quarter-finals, Eunan's getting Four Masters out of the way early and St Michael's finishing Dungloe off, largely thanks to Brian McLaughlin's goal inside the first minute.
Wilkinson has played down his side's march to the semis.
He said: "We were fortunate to get the goal so early. At times there wasn't much in it, but the goal kept us ahead all the way. It wasn't comfortable at all though. It never is until it's over. We got a good start, but sometimes a start like that can work out to be a bad one because you can sit back and get the comfort zone. We did enough to get over the line, thank God."
The carrot here is huge, but the incentive may well seem greater for St Michael's to grab it.
Time won't wait for them.
St Michael's must seize the moment – and they can.
Verdict: St Michael's
Posted: 2:30 pm October 25, 2014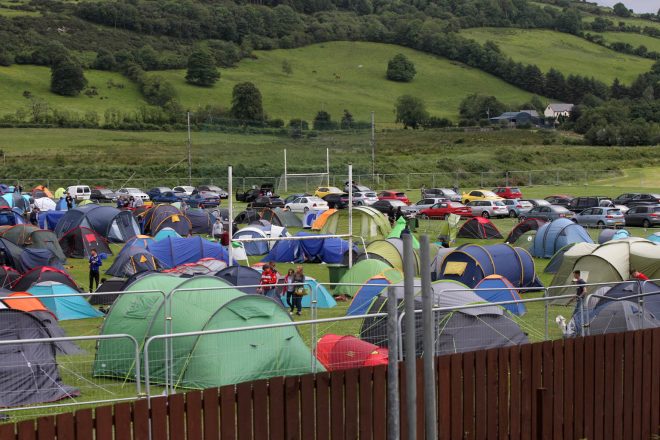 Over the course of last weekend, more than 1,500 people in 800 tents, 600 cars and thirty camper vans...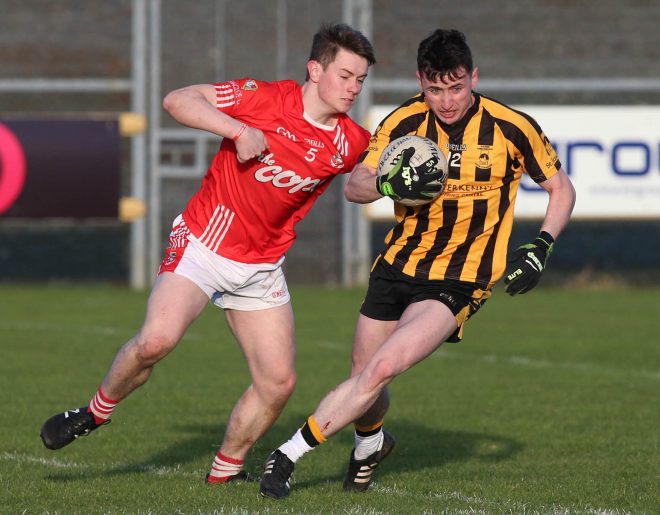 By Frank Craig Conor Gibbons says St. Eunan's aren't getting too carried away with their 100% start to the...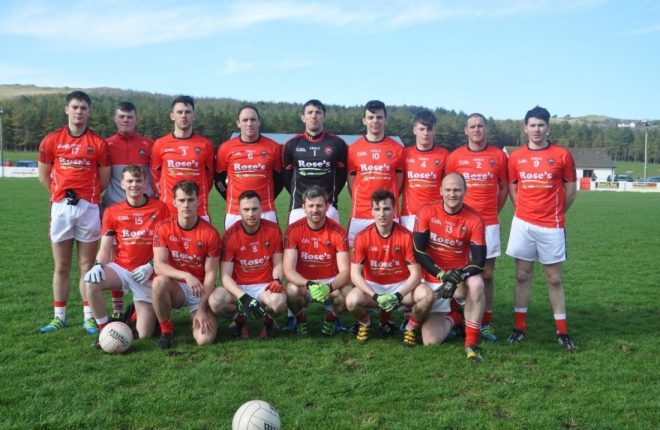 THE nature of championship football means that the hard work and commitment of an entire season can be undone...