BY CHRIS MCNULTY
IF St Michael's had hoped to slip under the radar unnoticed in the Donegal SFC then they'll have to re-evaluate after Tony Wilkinson's side breached the laser beams and sent the alarms howling around Kilcar yesterday.
The Creeslough-Dunfanaghy representatives blew apart the odds for Dr Maguire with a stunning 2-8 to 0-5 win over Kilcar, the pre-game favourites for the Championship, in Towney.
Kilcar didn't score until the 46th minute and were down 4-0 at the break. When Colm McFadden slammed home a penalty, St Michael's were in dreamland with Michael Gallagher putting them 1-6 to 0-0 lead.
Daniel McLaughlin, on as a half-time sub for St Michael's, netted the second goal when he fired high into Kevin Campbell's net and Kilcar were gone with the Championship lives of the south-west side now dangling by a thread.
St Michael's are now at the top of the bookmakers boards in a reminder of how rapidly things can change.
Kilcar head to Bundoran on Saturday evening looking to rack up a massive win – at present they are 27 points worse off than Glenswilly in the points differential (Kilcar -6 and Glenswilly +21).
St Michael's are in Glenswilly for a titanic tussle with their old rivals in a repeat of the 2011 final. Glenswilly, for their part, recorded a landslide 6-15 to 0-9 win in Bundoran on Saturday evening, ruining Brian McEniff's return as manager of the Stars of the Sea.
Gary McFadden plundered 3-3, with Neil Gallagher, Michael Murphy and Ciaran Bonner also finding the net in a facile win for the champions, who seem back in the groove.
St Eunan's and Naomh Conaill are already through to the last eight which means they are fighting it out for the top spot when they meet at Davy Brennan Memorial Park on Sunday.
Naomh Conaill defeated Malin 0-10 to 0-7 on Saturday evening while Conor Gibbons goaled and Conall Dunne hit six points as Maxi Curran's St Eunan's soared to a 1-21 to 1-5 win over senior newboys Naomh Muire on Sunday.
Four Masters and Ardara are in pole position to get through from group 2, although Sean MacCumhaills can still sneak in, but Brendan Dunleavy's side will need to defeat Ardara to make that happen.
They head into that game on the back of a heavy 2-14 to 0-9 loss to Four Masters on Saturday night. Kevin McBrearty and Peadar Espey netted the goals for the Donegal town side and MacCumhaills had no answer.
Ardara needed a late Gareth Concarr point on Sunday to see off Glenfin, who led in the late stages thanks to Jason Morrow's second-half goal. Glenfin were two in front heading into the final moments, but Adrian Brennan's Ardara – semi-finalists last year – managed to do enough.
Group 3 remains a mystery with all four sides still in the hunt heading into the last group games this Sunday.
Cian Mulligan's goal late in the first half was enough for Gaoth Dobhair to see off Dungloe in Magheragallon. Mulligan smashed home for a 1-4 to 0-1 lead at the break and Gaoth Dobhair were good value for the lead until Dungloe summonsed a late response, but Adam Neely (2) and Adrian Sweeney's efforts proved consolation points.
Gavin McBride hit the crossbar for the home side in the first half and Corey Gallagher cracked a powerful shot off the post for Dungloe eight minutes from the end.
Late points by Daire McDaid (2) and Christy Connaghan rescued Termon for a draw against Killybegs.
Termon host Gaoth Dobhair and Dungloe are at home to Killybegs on what promises to be a tense day at those offices with the possibility (if Termon win and the other game ends in a draw) that all four could end the day on three points.
In fact, if Termon were to defeat Gaoth Dobhair by three points and the other game were drawn, the total points and score difference columns of the four would be level.
In that eventuality, the teams with the highest scores posted would quality.
The margins for some are wafer thin and the race for Dr Maguire has warmed up all right.
| | | | | | | | | |
| --- | --- | --- | --- | --- | --- | --- | --- | --- |
| Group 1 | Team | P | W | D | L | F | A | PTS |
| 1 | St Eunan's | 2 | 2 | 0 | 0 | 44 | 20 | 4 |
| 2 | Naomh Conaill | 2 | 2 | 0 | 0 | 22 | 17 | 4 |
| 3 | Málainn/Malin | 2 | 0 | 0 | 2 | 19 | 30 | 0 |
| 4 | Naomh Muire | 2 | 0 | 0 | 2 | 18 | 36 | 0 |
| | | | | | | | | |
| --- | --- | --- | --- | --- | --- | --- | --- | --- |
| Group 2 | Team | P | W | D | L | F | A | PTS |
| 1 | Four Masters | 2 | 1 | 1 | 0 | 29 | 18 | 3 |
| 2 | Ardara | 2 | 1 | 1 | 0 | 22 | 21 | 3 |
| 3 | Mac Cumhaill | 2 | 1 | 0 | 1 | 22 | 28 | 2 |
| 4 | Gleann Fhinne | 2 | 0 | 0 | 2 | 20 | 26 | 0 |
| | | | | | | | | |
| --- | --- | --- | --- | --- | --- | --- | --- | --- |
| Group 3 | Team | P | W | D | L | F | A | PTS |
| 1 | Gaoth Dobhair | 2 | 1 | 1 | 0 | 20 | 17 | 3 |
| 2 | An Clochán Liath | 2 | 1 | 0 | 1 | 19 | 19 | 2 |
| 3 | Na Cealla Beaga | 2 | 0 | 2 | 0 | 17 | 17 | 2 |
| 4 | Termon | 2 | 0 | 1 | 1 | 16 | 19 | 1 |
| | | | | | | | | |
| --- | --- | --- | --- | --- | --- | --- | --- | --- |
| Group 4 | Team | P | W | D | L | F | A | PTS |
| 1 | St Michael's | 2 | 2 | 0 | 0 | 36 | 11 | 4 |
| 2 | Glenswilly | 2 | 1 | 0 | 1 | 39 | 18 | 2 |
| 3 | Kilcar | 2 | 1 | 0 | 1 | 14 | 20 | 2 |
| 4 | Realt na Mara | 2 | 0 | 0 | 2 | 15 | 55 | 0 |
Posted: 1:19 pm October 6, 2014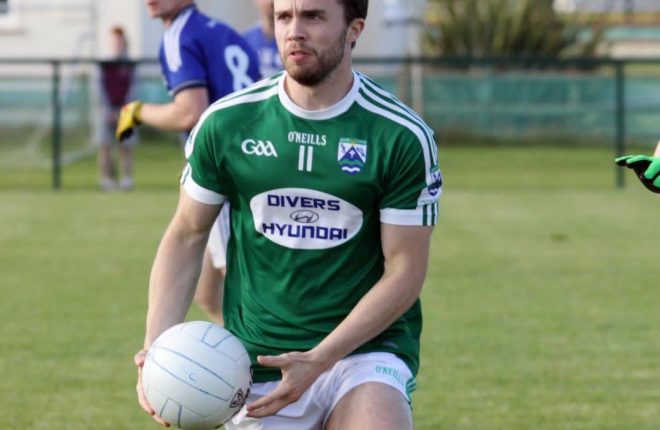 Gaoth Dobhair are not in good form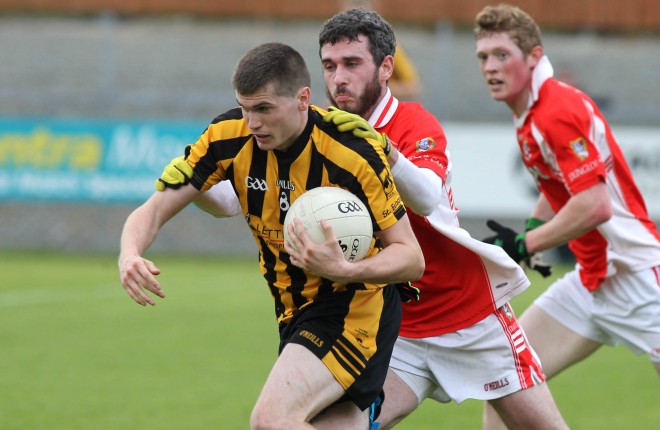 The sides will face off in Dungloe on Sunday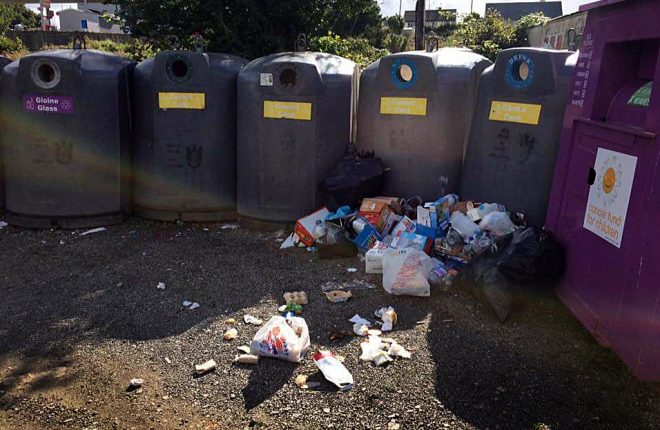 "Procurement is underway to deliver improvements to the site and works will commence as soon as possible."