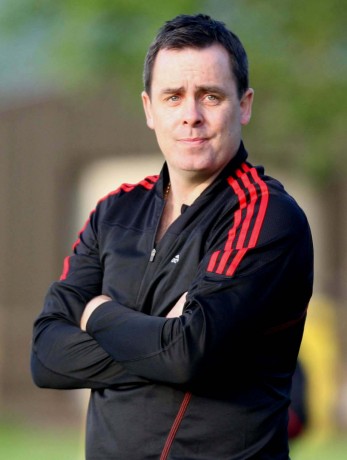 SOCCER – FAI OSCAR TRAYNOR INTER LEAGUE TROPHY
BY RYAN FERRY
THE Donegal Junior League begin their Oscar Traynor Cup campaign on Sunday when they face the Cavan/Monaghan League at the Bonagee Showgrounds at 2.30pm.
They follow that up with a midweek away clash against Inishowen scheduled for Wednesday, November 19, before completing the group stages against Sligo/Leitrim.
Brian Dorrian has taken charge of the team this year and he has been busy preparing for the competition since the start of the season.
"We've been very busy over the last five weeks getting the squad together. We held trial games and then we've been training and playing friendlies," said Dorrian.
"We've been training once if not twice a week, but it can be difficult at times with boys working and club commitments," he added.
The Donegal League have underperformed in the Oscar Traynor Cup in recent years and they failed to make it out of the group stages last season.
The Inishowen League, under the guidance of Dermot O'Brien, have pointed the way over the last two seasons as they lost to AUL in the 2013 final and then were beaten by the same opposition in the semi-finals last term.
O'Brien has put in a lot of work with his team and Dorrian is a hoping that the extra effort that Donegal have made this season will pay dividends.
"Inishowen have taken up the mantle and they've definitely shown us that you can do well in this competition," said the Killybegs man.
"I wasn't at any of the games last year, but I was told that we weren't that far away. They gave a way a few soft goals and if we can eradicate that and get the lads playing and adapting to a few different systems, I think we'll see a big improvement this year."
Dorrian has established a strong squad and he has a good mixture of youth and experience. Gary Merritt, Shane O'Rourke, Gary Crossan, Matthew Crossan and Jason Noctor have all played League of Ireland football and they will be key players for the new management.
"I think it's fair to say we've been underperforming at this level. I was manager myself a couple of years ago and I know it can be hard to get lads to take it seriously.
"I've brought in Peter Doherty, Mark Curran and Tommy McFadden and between us all we have a good scope of the county.team together and giving us a good test."
Dorrian is only able to name a matchday squad of 18, but that might not be such an arduous task as some players are in a race against time to be fit for Sunday.
"We have a couple of doubts after the cup games over the last couple of weekends. Benny McLaughlin picked up an injury playing for Cappry Rovers, while Eoin Sheridan and Gary Crossan have been carrying knocks.
"Ryan McFadden from Glenea has been injured for the last couple of weeks and he'll definitely be out. The lads trained with their clubs on Tuesday night and we'll train together on Thursday night and we'll assess the situation then with our physio Mickey McGlynn."
Donegal will be hoping to make the most of home advantage this weekend and Dorrian has done some homework on Sunday's opponents.
"We've had them watched twice. One of the boys who used to play for us lives down in Monaghan and he went to their games and he says they're a decent outfit.
"It's their first year back in the Oscar Traynor in a few years and they're putting in a big effort too. They have a few ex-League of Ireland men in their team so they'll be useful."
Donegal Junior League squad: Lee White (Lifford Celtic), Caolan McGettigan (Milford United), Matthew Crossan (Kildrum Tigers), Jason Noctor (St Catherine's), Gareth Colhoun (Kildrum Tigers), Ryan Shields (Kilmacreanan Celtic), Eoin Sheridan (Rathmullan Celtic) Glenn Gallagher (Lagan Harps) Shea Coyle (Rathmullan Celtic) Shane O'Rourke (St Catherine's), Joey Cullen (Milford Utd), Kevin Kelly (Lagan Harps), Damian Crossan (Kildrum Tigers), Philip Whyte (Drumoghill FC), Kevin Mc Grath (Rathmullan Celtic), Ryan McFadden (Glenea Utd), Gary Crossan (Kildrum Tigers) Paul Friel (Kerrykeel 71 Club), Benny McLaughlin (Cappry Rovers),
Gary Merritt (Milford Utd), Kyle Black (Cranford Utd), Dara Patton (Rathmullan Celtic), Richie Moore (Drumoghill FC).
Manager: Brian Dorrian (Killybegs). Assistant managers: Peter Doherty (Milford Utd), Mark Curran (Rathmullan Celtic), Tommy McFadden (Glenea Utd).
Posted: 5:09 pm October 17, 2014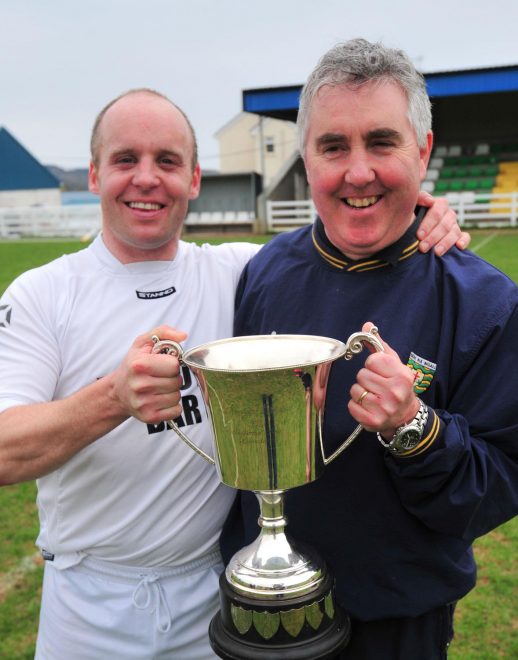 The Inver based club were unable to travel to play Gweedore United last weekend, resulting in a 3-0 win...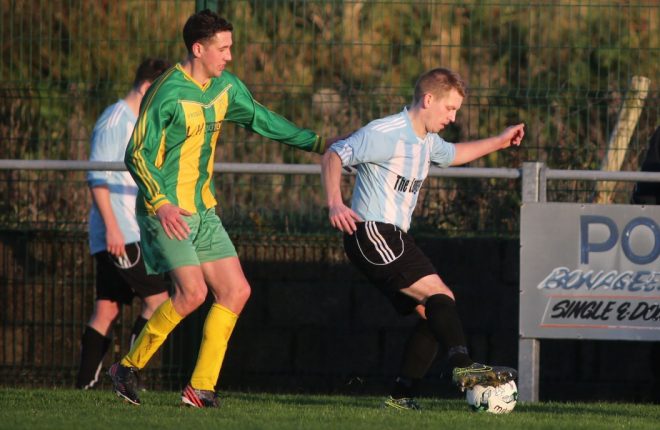 After weeks of cup action and the Oscar Traynor competition taking centre stage, it's back to full on league...