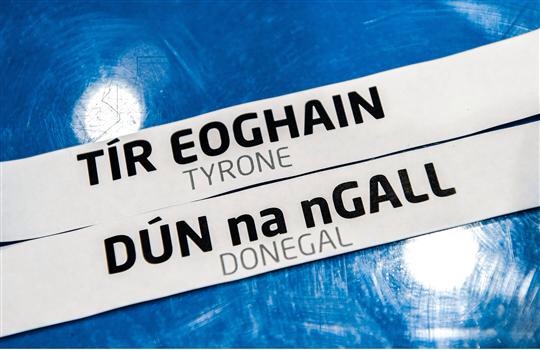 BY CHRIS MCNULTY
NO one said it would be easy.
Donegal have been drawn against Tyrone in the preliminary round of the 2015 Ulster Championship.
It will be the fourth time in five years the counties will cross swords. Under Jim McGuinness Donegal overcame the Red Hands in semi finals in 2011 and 2012 before again defeating Mickey Harte's team in a 2013 quarter-final in Ballybofey.
Donegal have been drawn on the home side of the draw – and, although the dates and venues have yet to be confirmed by the Ulster Council, Donegal will be looking to play the titanic tussle in Sean MacCumhaill Park for what would be the ninth Ulster SFC clash at the venue in ten years.
Donegal – the defending Ulster champions – are still seeking a new manager following last Friday's confirmation that Jim McGuinness would not be seeking a fifth year at the helm.
The draw has once again proved that Ulster is out on its own when it comes to a competitive Ulster Championship.
The winners of the Donegal-Tyrone tussle will meet Armagh in the quarter-final and whichever one of that trio – who have shared all bar one of each Ulster title going back to 1999 – ends up in a semi-final the winners of the Derry-Down quarter-final will provide the opposition.
It may well be that the draw could prove a deterrent for any potential candidates eyeing up the post vacated by McGuinness.
Donegal have won three of the last four Ulster titles. Monaghan, winners in 2013 and the runners-up in 2014 will again fancy their chances of making through the 'other side' of the draw to a third successive final.
Rory Gallagher remains the favourite to succeed McGuinness although the Killybegs based Fermanagh native has yet to enter the running.
So far, Martin McHugh, Declan Bonner and James Horan have ruled themselves out of the race, with no candidate yet confirming their desire to follow McGuinness's footsteps.
This evening's draw means that both Donegal senior and minor teams will open the defence of their Ulster titles against Tyrone.
2015 Ulster Senior/Minor Football Championship Draw
Preliminary round
Donegal v Tyrone
First round
Armagh v Donegal/Tyrone
Derry v Down
Cavan v Monaghan
Fermanagh v Antrim
Posted: 9:31 pm October 9, 2014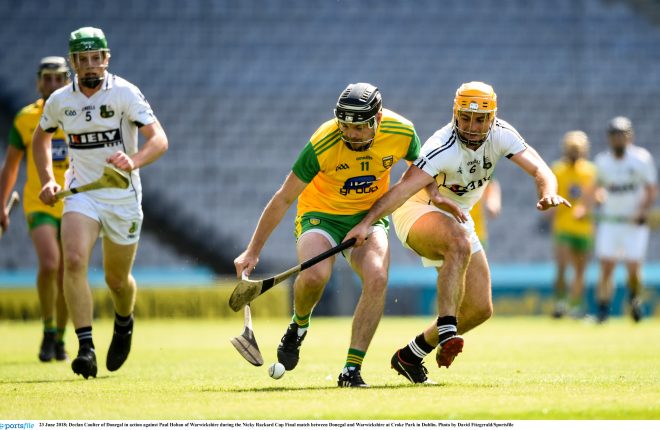 Donegal were too strong for Warwickshire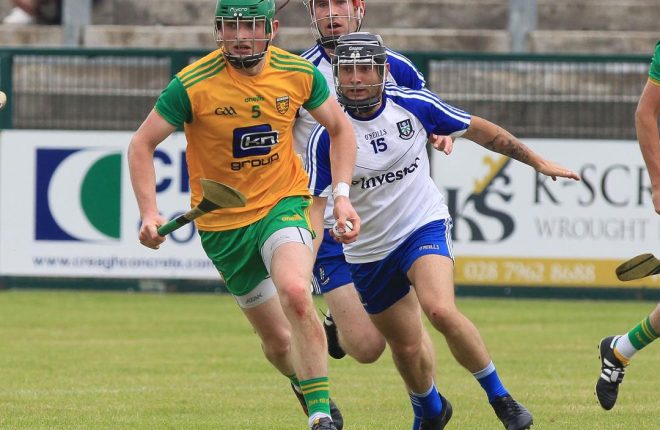 Gavin Browne says hurling was the only sport that came into the equation when he was growing up in...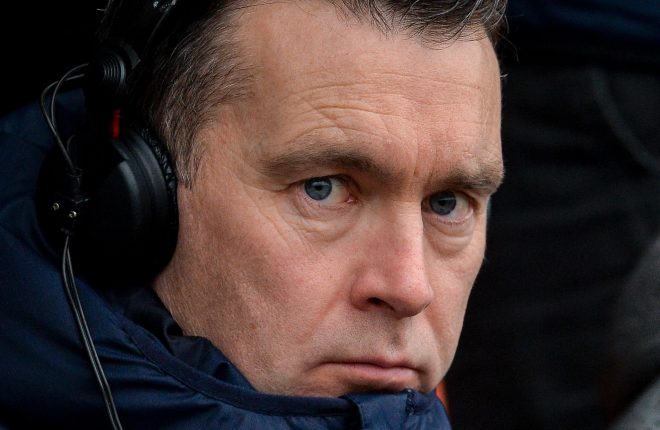 Oisin McConville says Rory Gallagher would trade all of his Donegal success to bring a first ever Ulster SFC...