LETTERKENNY Sinn Féin County Councillor Gerry McMonagle has described yesterday's meeting with Irish Water as a 'heated engagement' during which councillors vented the frustration of the people of the county.
Cllr McMonagle said: "In Donegal we have been demanding a meeting with Irish Water for months and, as such, seized this opportunity to meet them in Carrick-on-Shannon, in order to relay the anger and frustration being felt in Donegal with their executives.
"The meeting was extremely heated with Irish Water representatives being left in no doubt that the people are fed up with the shambolic setup of the new utility, the waste of money being spent on bonuses and consultants and we explained the huge opposition to new unfair and unjust water taxation measures.
"We condemned the massive waiting times on their help lines and demanded that Irish Water comes to Donegal on a monthly basis and addresses the council so that we can inform them of the work the needs to be done with problematic mechanical plants and pipe repairs and upgrades."
Cllr McMonagle also addressed councillors who refused to meet Irish Water despite calling for such a meeting. "I commend all councillors who made the journey and took the fight to Irish Water. Unfortunately there are some, like the independent councillors who abstained on a vote for a reduction in the property tax in Donegal, who again buried their head in the sand on the water issue. There is no credibility in beating your chest and grandstanding while refusing to go and take part in any engagement. This helps no one."
Cllr McMonagle called for a huge turnout at Saturday's protest in Letterkenny. "As part of the Right2Water campaign, Sinn Féin is committed to campaigning here and now to defeat water charges and we are standing shoulder to shoulder with families, communities and campaign groups who are opposed to water charges.
"In order for the campaign to successfully end water charges, all groups must work together to ensure maximum support and momentum right across the state. It is clear that a strong campaign, comprising of all those opposed to water charges across all of our towns and communities has the potential to defeat these charges and I am calling on all those who oppose these charges to mobilise in Letterkenny on Saturday and send a clear message to this Government of our opposition to these unjust charges."
Posted: 1:24 pm October 30, 2014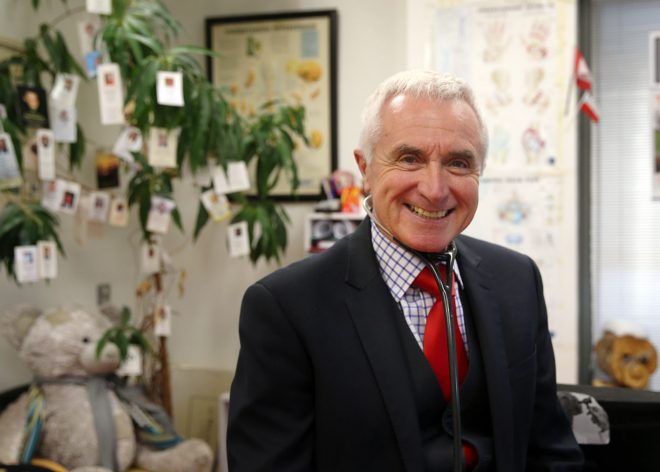 Letterkenny based GP Dr James McDaid said that an 'awful' lot of people across Donegal were using benzodiazepines.