FEMALE Entrepreneurship in Donegal is on the rise with 350 women availing of business supports, training and mentoring offered by the Local Enterprise Offices in 2013.
The National Women's Enterprise Day (NWED) aims to inspire, motivate and support women across the country in running their own business. Creating connections, building business, inspirational talks, mentoring and advice are just a few of elements you can expect at the event, which will be chaired by Síle Seoighe, on October 22nd and 23rd in the Galway Bay Hotel, Salthill, Galway.
There are now about 13,450 women starting new businesses in Ireland every year. That is the equivalent to over 1,100 women starting a new business in the country every month. In 2013, 3.2% of the adult female population had started their own business, increasing from 1.8% in 2012. (GEM 2013)
With keynote speakers including Fiona Stack, CEO, Radio Kerry and Leonora O'Brien, CEO & Founder at Pharmapod Ltd. The two day conference aims to highlight the benefits of setting up your own business, increase national recognition of the essential role played by Ireland's female entrepreneurs. The event also offers a variety of developmental supports including an exhibition of the state supports available for enterprise, facilitated networking and one to one business mentoring.
With just one in three women having a positive view of her entrepreneurial capabilities (GEM 2013), there is a clear requirement for conferences such as National Women's Enterprise Day, which assists build confidence, connections and arms women with the necessary tools and information to start their own business. A number of workshops, discussions and talks will take place over the two day conference, including an expert panel of inspirational female entrepreneurs, who will facilitate an open discussion.
Panellists include Ramona Nicholas, MD Cara Group and Dragon on Dragons' Den, Marissa Carter, Cocoa Brown, Siobhan Lawless, The Foods of Athenry and Miriam Byrne, City Analysts Ltd.
Also taking place at the conference, a number of successful businesswomen will 'tell it as it is'sharing their experiences with start-up companies and fledging businesses. Speakers include; Sandra Walsh, Canopi Sleeves, Cathy Whitty, Cathy's Spelt for Health, Anne Behan, Aine Knitwear and Ciara Troy, OIshii Foods.
For those feeling inspired and interested in pursuing the options further, support and advice organisations for small business including Local Enterprise Offices, Enterprise Ireland and National Employment Rights Authority, will be exhibiting on Thursday, 23rd October, with personnel available to give advice and deal with queries.
On Wednesday 22nd October, a Technology in Business session gives participants the tools and knowledge to develop their SME's in order to gain a competitive edge by using the web. The session looks at 3 topics: Driving traffic to your website, writing for the web and blogging to make business happen and features a panel with local, national and International experience in business development, including Chair, Susan Hayes Culleton, The Positive Economist.
The conference fee of €100 allows attendance at the half day conference on Wednesday October 22nd, including conference supper and the full day conference, including lunch, on Thursday 23rd October. Delegates can also pre-book a 30 minute mentor session, free of charge.
This event, hosted by the Local Enterprise Offices, is co-financed by the European Social Fund with support from the Department of Justice and Equality, through the Equality for Women initiative.
For further information on National Women's Enterprise Day visit www.nwed.ie or contact Eamon Ryan, Head of LEO, Local Enterprise Office Limerick Tel (061) 407499 or by email: eamon.ryan@leo.limerick.ie
Posted: 12:02 pm October 9, 2014
    Three young Donegal designers made their way to Galway today for the finals of the Irish Fashion...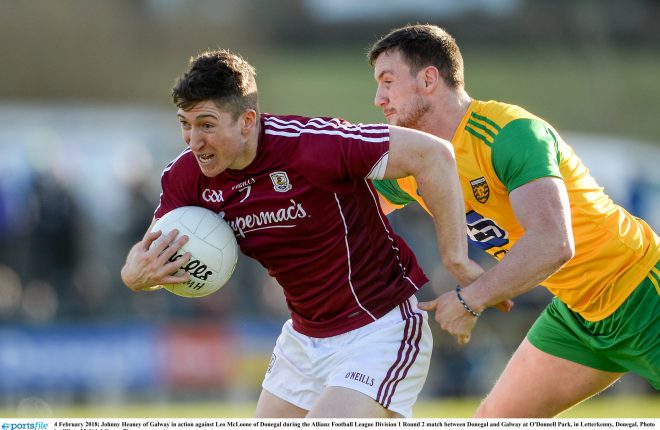 Galway claimed the spoils in Letterkenny.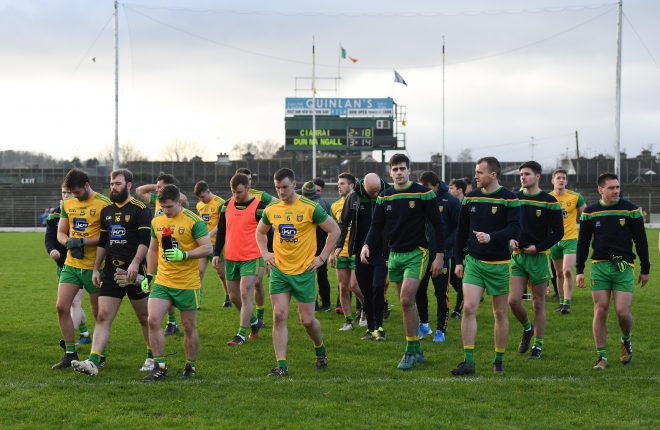 Bonner's side face Galway in O'Donnell Park at 2.30pm