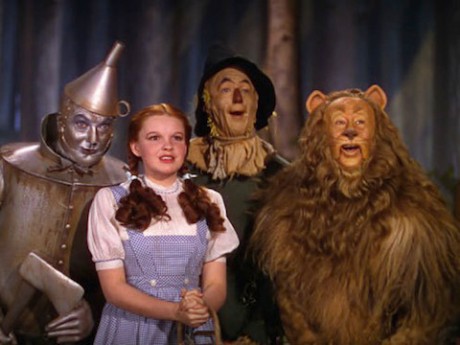 ARE you aged 10 or over and interested in being on stage at The Balor Arts Centre, Ballybofey, in this year's Christmas pantomime?
 
The Butt Drama Circle is delighted to announce that this year's Christmas Community Panto will be The Wizard of Oz. Based very loosely on the much-loved novel by L.Frank Baum, the story follows Dorothy on her quest to return home to Kansas after being swept over the rainbow to the mysterious land of Oz.
Ably assisted by her new companions The Scarecrow, Tin Man, Cowardly Lion and not forgetting her loveable talking dog Toto, Dorothy must do her best to outwit the Wicked Witch of the West, her evil henchmen and hordes of flying monkeys!
This enjoyable family romp features all the characters from the original story, along with one or two new additions for good measure.
Packed full of music and laughter and with a cast of well known local performers, as well as lots and lots of new faces too, this promises to be a show not to miss.
The Wizard of Oz will run in the Balor Arts Centre from November 22 to December 5. Chorus auditions will be held tomorrow evening (Friday), September 12, at 6.30pm in the Balor.
If you are interested in having great fun rehearsing and being part of this year's show don't miss your opportunity to take part. There will be some singing and dancing so please dress in something appropriate and wear comfortable shoes.
Posted: 3:30 pm September 11, 2014