MOUNTAINEERING Ireland's commitment to the protection and sustainable use of Ireland's mountains has prompted two recent site visits to review path work being carried out at Slieve League.
As part of a wider capital investment programme at Slieve League, funded largely by Fáilte Ireland, Donegal County Council is leading a project to carry out remedial works on the cliff-top path between Bunglas and Keeringear.
During the first visit on 27th August Mountaineering Ireland raised concerns about the quality of the path work (most of which was specified as stone-pitching) and an apparent lack of relevant experience within the contracting team. Many aspects of the project are not in accordance with the Helping the Hills guiding principles for the management of upland path erosion (www.helpingthehills.ie).
Mountaineering Ireland recommended that work be halted pending review. Donegal County Council then commissioned a report from Donegal-based trails consultant Jeremy Smith who confirmed Mountaineering Ireland's concerns.
Mountaineering Ireland also invited an internationally recognised expert in upland path management, Dr Bob Aitken from Scotland, to provide feedback and advice on the project. A second site visit with Dr Aitken on 16th September showed some improvement, but overall the work did not meet an acceptable standard.
Mountaineering Ireland again called on Donegal County Council to halt the work and to bring more relevant expertise into the project.
"Despite these requests work is continuing. Slieve League is an iconic landscape which we have a shared responsibility to protect for the benefit of future generations. The quality of any remedial work at Slieve League should match the quality of this magnificent landscape.
"The skills and techniques to deal effectively with upland path erosion and visitor management in sensitive environments have been developed across Britain over the last four decades. We are in the early stages of building a similar body of expertise in Ireland.
"Through the Helping the Hills initiative Mountaineering Ireland has been working with a number of other organisations to share experience and learning in this area. In the meantime we shouldn't accept a second-class solution for Slieve League or any of Ireland's mountains."
Posted: 10:43 am September 29, 2014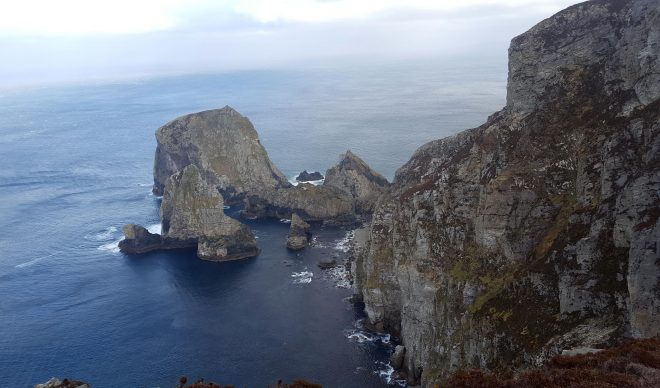 I've undertaken many walks since moving to Ardara fifteen years ago but this was the first time to sign...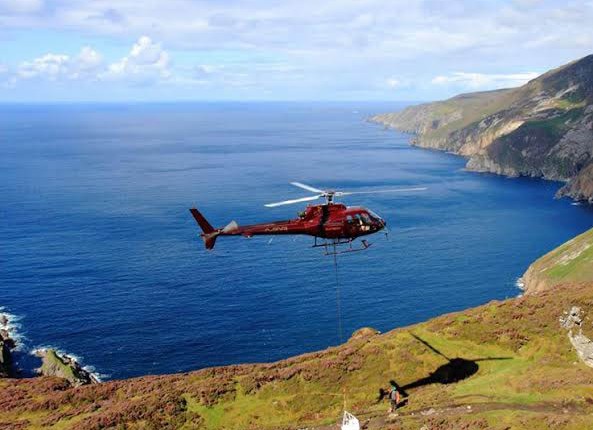 TONNES of expensive stone airlifted onto Sliabh Liag mountain walk by helicopter will have to be removed as it...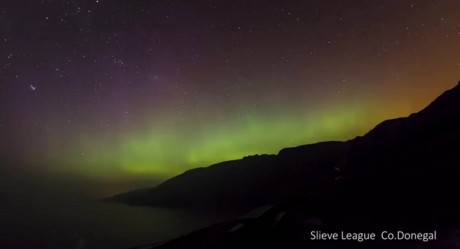 A LOCAL photographer spent the night at Slieve League capturing what is simply beautiful footage of the Northern Lights.