BY RYAN FERRY
RORY Kavanagh is hoping to exit the inter-county scene by picking up his second All-Ireland medal on Sunday.
The St Eunan's man pondered retirement and was close to leaving the Donegal set-up last year following the heavy defeat to Mayo at the quarter-final juncture.
Kavanagh is the oldest player in the squad and time is starting to drift on. He has started to pick up injuries more frequently, while he has extra commitments now, such as looking after his young daughter, Zoe.
There has been a lot of talk in the media recently of Michael Murphy's influence in persuading a number of the old guard to stay on for another year and Kavanagh admits that he was one of the players who needed to be nudged into making the commitment.
"I suppose I needed a bit of a push in the off season because I wasn't too sure and I just had to go away and talk to family and friends and see where I was at," Kavanagh explained.
"We got together and we made our plans for the year and I think the general consensus was we don't want to end it with what happened against Mayo and that was a big factor. We wanted to show a bit of character and show what we were about.
"It was family really that was the main issue and we had the baby and all that there and that was a big thing and I just needed to go and talk to my family and see what could be done.
"I've always had great support from my family and I'm just delighted to get back in and hopefully now it would be nice to try and go out on a high."
Kavanagh worked hard over the winter months and he was in fantastic form during the league. He put in a number of commanding displays in the engine room for Donegal and looked set for an important role in the big championship tussles.
However, his season went off track after he was red carded in the League final defeat to Monaghan and after he served his suspension, injury crept up on him and set him back again.
He was introduced as a substitute in the Ulster final and in the quarter-final against Armagh, but it was only in the semi-final that he got the opportunity to showcase his talents from the start of the game.
"A bit of it was my own fault too. I got sent off in the league final and that put me out of the first game and I picked up a wee niggling injury then and that kept me out of the other game (Antrim) in Ulster.
"Listen, (I'm) back now to full fitness and that's the main thing and pushing hard now for a place in the final."
In previous years, Kavanagh might have found it easier to get back into the starting XV, but competition for places is intense this season, especially in the middle sector.
"It was hard. We had always talked in Donegal that we had only 17 or 18 players but that's been pushed out now to maybe 20 players that are competing really, really hard.
"The boys that came in did very well and it was hard for Jim to overlook them again come the next round of the championship. It's definitely been a push to get back into the team."
Kavanagh is a teacher at Scoil Colmcille in Letterkenny and while Donegal' s training camp before the Dublin match coincided with the summer holidays, last week's trip was not so simple as he was back at work.
He says he is lucky to have "an understanding boss" and he talked of the importance that their getaway had for their semi-final triumph.
"I think any time you get together like that for five or six days you get a lot of work done and you can really focus in on the specifics of the game and things like that, and I think it was very important that we could focus and really concentrate on the game in that environment."
"There was a good bit of work done now (on Dublin), but it was mainly just on ourselves and trying to get our own gameplan sorted."
Few pundits gave Donegal a chance against what appeared to be an unstoppable Dublin team. The big midfielder acknowledges that they used the underdog tag to their advantage.
"It was motivating because we were being written off in some quarters. But we had strong belief within the group and we always knew what we were capable of if we produced the big performance. Thankfully we did that on the day and we're just delighted to be in another All-Ireland.
Donegal will have been busy preparing for Kerry at the Lough Erne resort last week and Kavanagh has been impressed by the Kingdom this season.
"We watched the game against Mayo and Jesus you know Moran had a horse of a game at midfield with Maher. You obviously have O'Donoghue and Donaghy has given them a new lease of life with him in at the edge of the square.
"There are threats everywhere and they have a lot of experience and a lot of their players have won All-Irelands as well.
"It's hard to just put your finger on one aspect of the game, but definitely midfield from my own personal view is going to be a big bearing on the game."
"Jim has a thing drawn up for every team we play and we go on what he has to say to us and we try to implement it, whatever that might be on the day we try to do it. Sometimes it's easier said than done, mind you."
Donegal famously defeated Kerry at the All-Ireland quarter-final stage two years ago and although the Letterkenny man says that they won't fear Kerry, he argues that the Kingdom won't be afraid of Donegal either.
Eamonn Fitzmaurice replaced Jack O'Connor as Kerry manager following that defeat to Donegal and Kavanagh believes he will have something up his sleeve for Donegal.
"I would say he's a shrewd operator too and I think tactically he can mix it up too when he wants to do it and I'm sure he will have some surprises in store for us and we'll just have to adapt on the day.
"We'll just have to wait and see how it pans out but he's definitely a very good manager, very good tactically and you saw with his decision to drop Marc Ó Sé he's not afraid to make big calls either. It worked out a treat with Marc coming on and doing very well and he's definitely a very good manager."
Jim McGuinness has called the decider a 'dream final' and Kavanagh agrees that it will be a momentous occasion. It could be his last time to pull on the green and gold jersey, but there would be no better way to go out than by beating the great aristocrats of the GAA.
"Playing Kerry in the all-Ireland final day – it doesn't get much better than that. They lead the way in terms of All-Irelands, so it's definitely a dream one for us."
Posted: 3:00 pm September 19, 2014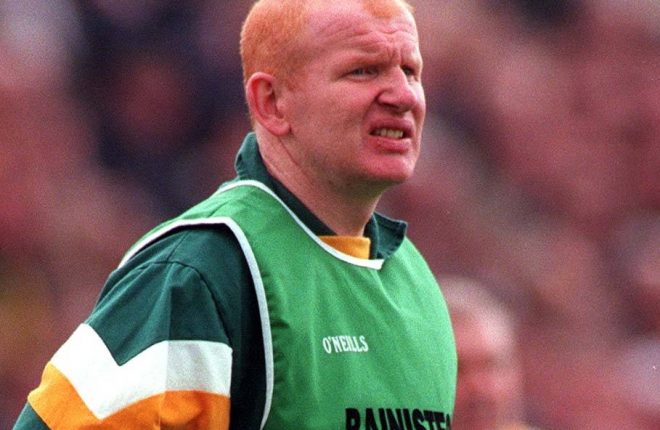 There are two big games down for decision in Derry.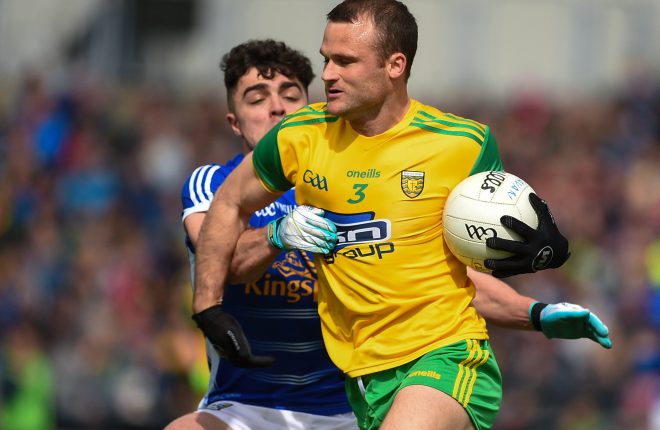 Donegal defeated Cavan by eight points last Sunday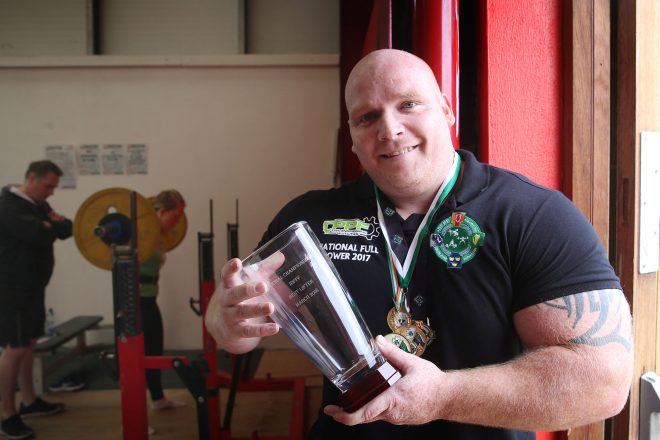 This is John's first trip to the World Championships where he will come up against full-time professionals.