BY RYAN FERRY
A GREAT day of martial arts competiton is in store on Sunday at the Radisson Blu Hotel, Letterkenny, as a big tournament of Brazilian Jiu-Jitsu takes place.
Rilion Gracie Ireland's Barney Coyle has been busy organising the tournament and he is eagerly awaiting the occasion.
"We're running a tournament on Sunday and it's the third round out of four of the Irish Brazilian Jiu-Jitsu league," said Coyle.
"The others were held in Cork and Dublin and the last one is set to be in Dublin again, so it's great that we have managed to get it here to Letterkenny," he added.
Participants will come to Donegal from all over the country and local enthusiasts will get the opportunity to pit themselves some top competitors.
"We have 108 competitors at the minute and we're hoping to have that up to 120 by the cut off point. There are competitors coming from Dublin, Sligo, Belfast, Meath and all over the country and it should be a good day of jiu-jitsu.
"There are 32 of my own boys from around Donegal competing, while we will have a crowd up from Milford too, so there will be plenty of local interest."
The action gets underway at 10am sharp and some divisions will be busier than others. "It will be single eliminations so it will be exciting to watch. It will depend on the weight categories to see how many fights a participant will have.
"Some divisions have ten or 12 competitors, while the very light and they very heavy categories will probably only have a few in it."
Coyle has put in a lot of work to make the day a success and he is delighted to present a chance for Donegal's competitors to compete at home and save some expense.
"It's great for myself and my students, because we always have to travel. I'm a brown belt and the further you progress, the less fights there are in Ireland. You have to travel across the sea and that can cost a lot of money.
"We're hoping that this tournament will give us some recognition and it might encourage some sponsors to give us some help."
There will be two super fights taking place between purple belt competitors and they should be entertaining tussles. Dominick Szerszen from Sligo will take on Dublin's Marcus Phelan in the first fight sponsored by DT Fitness, Donegal Town.
There will be great local interest in the second fight as Rilion Gracie's Paul Pikey Gallagher faces Tom Birmingham from the East Coast club, Dublin in a fight sponsored by Brownes Motors, Donegal Town.
"The super fights will be great to watch. It's a really high standard and it will be great for the participants to see the different skill set that those lads have. I'd like to thank our sponsors, the participants and everyone who has helped me organise the event.
"It's open to the public and I would encourage people to come along and see a great day of Brazilian Jiu-Jitsu," said Barney.
Posted: 10:16 am September 12, 2014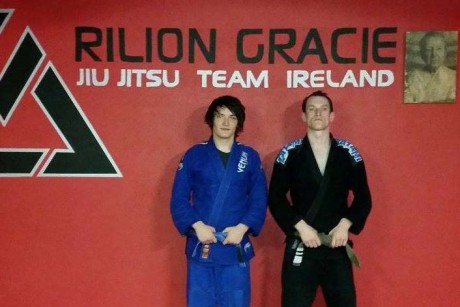 LETTERKENNY man Damien McLaughlin will make his MMA debut at the AKUMA Fighting Championships 6 in Templepatrick, Antrim on...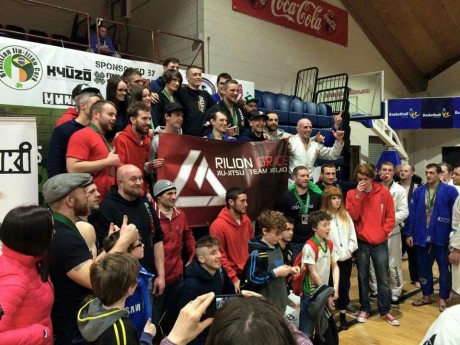 BRAZILIAN Jiu Jitsu competitors from Donegal impressed at this year's Irish Open taking nearly two dozen medals.
A DONEGAL professional mixed martial artist is ready to make his return to the sport with a big title...