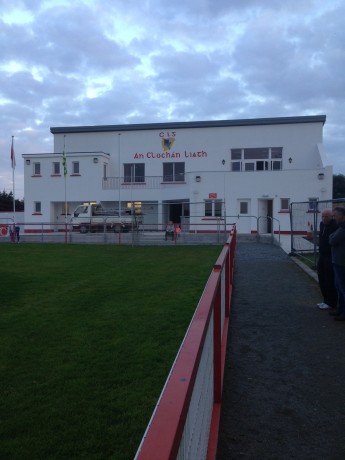 By Harry Walsh
DUNGLOE GAA Club has a long and proud history providing sporting and cultural activities in the Rosses dating back more than ninety years.
While success on the field of play has not always been to the fore many people have contributed to the development of the club since its foundation in 1923.
Many of those people were remembered and honoured at the official opening of the new Club House at Rosses Park on Friday night.
The special guest was Aogán Ó Fearghail, President elect of the GAA, who was joined by Martin McAvinney, President of the Ulster Council, Sean Dunnion, Chairman, Donegal County Board, Fr Aodhan Cannon, President, Dungloe GAA Club, other members of the Ulster Council and Donegal County Board, local TD Dinny McGinley and members of Donegal County Council.
In his address, Mr Ó Fearghail said that he was delighted with the results from last weekend's All-Ireland semi-finals at Croke Park.
"A certain team in Ireland thought that it was not only going to win the All Ireland this year but for the next ten years but they didn't reckon on Donegal.
"It's one of the great, beautiful, fantastic challenges of sport. You never know the outcome. It's wonderful and we were all delighted to see Sam Maguire move a step closer to returning to the Hills," he said.
Wishing the Dungloe club every success in the future, Mr Ó Fearghail urged everybody in the community to become part of the club.
The President elect, who arrived at the club more than a hour before the official opening, said that he had been heartened to see two former All-Stars working away quietly behind the scenes.
"It's not often we get an opportunity to come to visit a club that has two All-Stars and I was delighted to see that they're wearing bibs. They're acting as treasurers of the senior club and they're working hard.
"Not only are they All Stars on the field but Tony (Boyle) and Adrian (Sweeney) are All Stars in what they do. Congratulations to those two men. They're great local heroes," he said.
The Cavan man was also complimentary of the club's playing surface although he felt that it might be too good.
"It's pointless developing a field and opening club houses if we don't use them. We're getting the cold if we don't use them.
"The pitch looks a little bit too good if anything and I would like to see it dug up a bit – the more games that are played on it the better. That it was we're about and never forget that – playing games is at the heart of everything we do," he said.
The Dungloe senior team have been very successful this year and, under the guidance of 1992 All-Ireland winner Tony Boyle, have secured their return to top flight football in 2015.
The club's U14 hurling team won the County Championship for the first time in 2014 while the U16s secured a county title in 2013.
"I'm delighted to see that the club is promoting hurling. You don't have to be as good at all sports and I've no doubt that gaelic football will remain the premier game but it's nice to give children the opportunity to play all our games.
"We must also encourage camogie and ladies GAA. You have a strong ladies GAA here and that's important too," he said.
Mr Ó Fearghail also paid tribute to Michael O'Donnell and John Gorman, principals of the local primary and secondary schools, for promoting gaelic games.
"We don't have to be fundamentalists. We don't want to be pushing anything on anybody but what we are is very important. You are on the Western seaboard of Europe and in your presence you have a very special gem of culture in our games and language. It's under threat and a good gust of wind would blow it away and it's important that we continue to promote our games," he said.
The first speaker on the night was Dungloe GAA club chairman Patsy Hanlon, who welcomed everyone on what he termed was an historic day for the Rosses club.
He thanked the there local bands – Dungloe, Maghery and Crickamore – for proving the entertainment before wishing club members Danny Rodgers, Adam Neely, Christian Bonner and John McDyre every success in the All-Ireland minor final.
"Jim (McGuinness) said this week that it was a dream come true to play Kerry in an All Ireland final. We had our dreams too and this evening our dreams have come to fruition with the opening of our new clubhouse. With the new three-year strategic plan coming forward shortly hopefully there will be better things to come," he said.
Hanlon was part of a five man sub-committee alongside Enda Bonner, Adrian Sweeney, Denis Bonner and Donal Johnston who had been charged with progressing the project.
McDermott Brothers from Doochary did the foundation work, Paul Gillespie was the main contractor while Denis Bonner was architect.
Martin McAvinney, President of the Ulster Council, who presented the Anglo Celt Cup to Donegal earlier in the summer said that the whole province was behind both Donegal teams in the forthcoming All-Ireland final.
"This is a marvellous achievement which has taken a lot of time and effort and I hope you all enjoy it," he said.
Sean Dunnion, chairman of County Board, said the new clubhouse was something badly needed by the Dungloe club.
"It's something the club had been crying out for for a number of years. A huge amount of work has been undertaken in a short time and you should be proud of what we have here tonight – well done to all.
"It's a sign of the times to see so many young people here tonight. The success of the county team over the past four years has led to a massive increase in the number of people playing gaelic games in Donegal" he said.
Deputy Dinny McGinley grabbed everyone's attention when he inadvertently stated that he was attending the official opening of the new state of the art clubhouse in Gaoth Dobhair.
"I couldn't afford to forget Gaoth Dobhair but we're here in Dungloe tonight. I believe this magnificent new facility will engender more enthusiasm and commitment to gaelic games in Dungloe. Coming from Gaoth Dobhair though I hope that they're not too successful as we're still there," he said.
Former Dungloe chairman, Councillor Enda Bonner, said that he recalled a time in the early 1960s when there were no dressing rooms in Rosses Park.
"This magnificent new facility isn't for me or the older members. It's for the younger members and I hope they make good use of it and bring back a Championship to Dungloe in the future – that would be my dearest wish," he said.
Cllr Bonner paid tribute to the members of the Glenties Electoral Area who allocated monies from the Members Fund towards the project; Dinny McGinley and Pat The Cope Gallagher for their help in drawing down €100,000 in National Lottery funding and Ann Gallagher who managed to get €15,000 from a trust fund.
"To date, it's cost us €352,000. We borrowed €20,000 locally and drew down a loan from Croke Park in the sum of €73,000. We hope to pay that back within six years," he said.
Fr Aodhan Cannon, President, Dungloe GAA Club, who said that he had been humbled to "stand on the shoulders of giants" blessed the new facilities before Mr Ó Feraghail cut the tape to officially open the building.
There followed a night of food, music and entertainment in the new club house.
Posted: 10:27 am September 8, 2014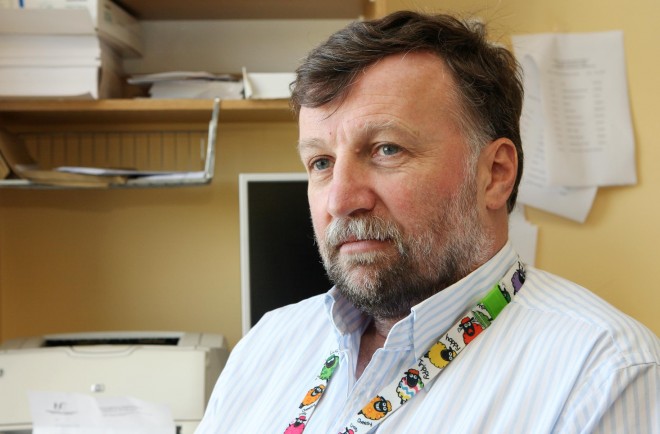 Four out of five patients on my operating list today have been cancelled and I question whether it was...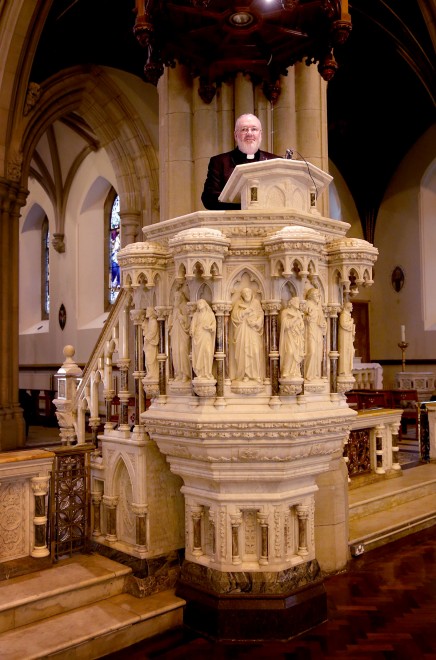 The sculptor William (Willie) Pearse, with some help from his more famous older brother, spent time working in the...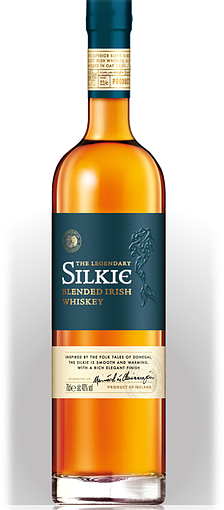 THE first distillery in Donegal in 174 years is to be constructed on the slopes of the Sliabh Liag...