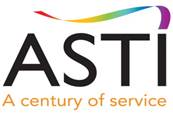 A local second-level teacher has warned that the abolition of the state Junior Certificate exams will undermine education standards at Junior Cycle level.
As the ASTI begins balloting its members on industrial action in opposition to the new Framework for Junior Cycle, Neil Curran, ASTI representative for Donegal and a teacher at St. Columba's College, Stranorlar, said the new Junior Cycle exams system does not allow for national grade standards to be maintained.
"Under the Framework for Junior Cycle, there will be no state exam and certificate like we have with the Junior Certificate. Instead teachers will set and mark their own students' Junior Cycle exams," said Mr Curran.
"Without an independent state exam and state certificate, it is highly likely that an A in one school will differ from an A in another school. Two neighbouring schools could have very different standards for achieving an A, B or C grade."
The Framework for Junior Cycle is being introduced in all second-level schools on a phased basis from this school year. The Junior Certificate will be sat for the last time in 2016.
"The Junior Cert provides an important focus for learning for students at Junior Cycle level. Its abolition means students will have no experience of a formal state exams process prior to sitting their Leaving Cert.
"Teachers are also very concerned about how the student-teacher relationship will be affected by teachers grading their own students. This is especially so given that Junior Cycle grades often play a key role in subject choice and subject level for the Leaving Cert."
"Parents are concerned too. A recent poll showed that almost least two thirds of the public support the ASTI's position that teachers should not grade their own students' Junior Cycle exams."
Mr Curran urged ASTI members to vote "yes" to industrial action over the Framework for Junior Cycle. "Hopefully a clear message from ASTI members will ensure that the Minister listens to the genuine concerns of teachers and industrial action can be avoided," said Mr Curran.
The result of the ballot will be known in early October.
"Education reform is vital but we must not lose what is valued by parents, students and teachers. Students deserve a fair, impartial and transparent Junior Cycle assessment system."
The ASTI is Ireland's largest second-level teachers' union representing approximately 17,500 teachers working in schools across the country.
Posted: 10:23 am September 17, 2014