BY CHRIS MCNULTY
DONEGAL supporters have been asked to refrain from contacting players about the availability of All-Ireland final tickets.
Following Sunday's memorable semi-final win over Dublin, some players expressed concern and unease at training on Tuesday night at the volume of queries over match tickets they had been receiving.
With just two weeks to go until Donegal take on Kerry in both the senior and minor finals at Croke Park, the Donegal County Board has moved to make an appeal for patience.
"We have been getting information from players that they have been inundated with requests for tickets and we are appealing to all our members and supporters to give the players space to concentrate on their games," Donegal Chairman Sean Dunnion said.
"The management and the players of both teams must be allowed that space to prepare for what will be the biggest day ever for the GAA in Donegal.
"It is important to point out that players and management do not have a huge allocation given to them – usually only enough to satisfy close family members.
"No more than in 2012,  if people are patient the tickets will manifest themselves. Sure, put the feelers out around for tickets, but please stay clear of the players and give them their time and space."
Two years ago, Donegal received an allocation of 14,715 tickets for the final against Mayo. With the Donegal minors also involved in this year's final that figure is expected to rise to somewhere in the region of between 18-20,000 tickets.
At the time of going to press, Croke Park had not officially communicated the breakdown of the allocation. Donegal's forty GAA clubs are expected to learn of their respective allocations by the weekend and it is anticipated that all adult members in the county will be provided with a ticket.
As of March 31, the cut-off for registrations, Donegal had 11,189 registered adult members and the Board has expressed the belief that each of those will be able to get their hands on one ticket.
Donegal's post-match banquet will be staged in the City West Hotel in Saggart. Tickets are available for purchase through clubs. Tickets for the full banquet cost €80 with the after-dinner event priced at €20. There will also be corporate tables available by contacting the County Board.
"We don't want our management or players asked about the banquet either, so anyone interested in attending the banquet should talk to their clubs very early," Mr Dunnion said.
"Clubs need to have their orders for banquet tickets in on Monday.
"The key to us are the club members. We are trying to make the clubs the centre of this and we want to make it about our clubs and our members on the night."
The Chairman confirmed that the venue's capacity was the 'primary driver' behind the selection of the City West.
"This is a very special time in Donegal," he said.
"It's a very proud time for me. It's historic to have the minor team in their first-ever final and to have that backed up by the seniors makes it extra special."
The Donegal teams will be conducting an open training session on Saturday from 11.30 on Saturday at Sean MacCumhaill Park, Ballybofey. A meet and greet will follow between 1-3pm with supporters having a chance to get signatures from the players. Mr Dunnion added: "After Saturday, the players will be completely off limits."
Posted: 6:00 pm September 4, 2014
No game in Ballybofey tonight.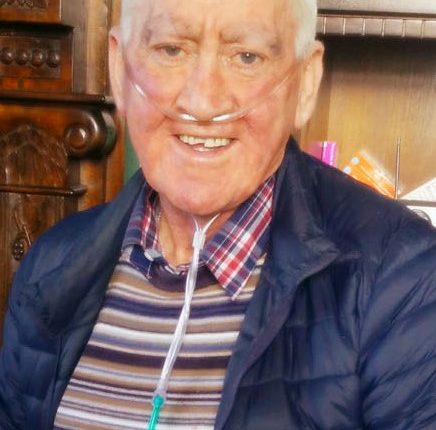 A GORTAHORK man, who is on a waiting list for a lung transplant, has appealed to the public to...