By Cronan Scanlon
AS PART of Letterkenny Culture Night, the former Bakersville premises on Church Lane played host to a pop-up gallery and cafe.
However, the group of artisans behind the 'Art Lane' project, hope to make the move a permanent one.
They are also confident that it will act as a domino effect and lead to other businesses opening on the historic street.
The project is being supported by The Cathedral Quarter committee, the group behind the restoration and rejuvenation of Church Lane, and the new Town Centre Manager, Dessie Larkin.
Art Lane opened between 5 pm and 10 pm on Friday night and was a huge success.
The pop-up gallery featured a collection of work from local artisans including illustrations, wood turning, photography, textiles, mosaic and painting.
Art Lane also served tea, coffee and cake which some enjoyed in the 'world's smallest tea room' or in the revamped communal eating area.
One of the artists, Mr Gareth Nee, told the Donegal News last week their aims are to showcase local talent as well as putting some life back into the lane.
"Art Lane will initially open for Culture Night, however, we hope to make the business a permanent one some time soon," he explained.
"Hopefully this will be one of the many future projects on Church Lane and that other retail businesses will open there also.
"Most of the materials in the cafe have been recycled or reconstructed from the interior of the previous business. It also includes one section which we are calling the smallest tea room in the world."
An art teacher at the nearby St Eunan's College, Mr Nee creates illustrations and ceramics in his spare time.
He said there are eight 'artisans', including tradespeople, involved in the project and that they only met for the first time in June.
"It's like a little co-operative really and we are all putting in a few hours each evening getting the place ready for Culture Night. If it opens on a more permanent basis, we all plan to work in it and run it ourselves. There will also be opportunities for other artists and crafts people to exhibit and display their works there."
Meanwhile, the chairman of The Cathedral Quarter committee, Mr Donnan Harvey, appealed to any other potential Church Lane tenants to contact them.
"We are basically trying to get the whole street regenerated and the owners of the property there have been very positive," he said.
"If a tourist comes to any town, the first place they look for is the 'old quarter.' There is nothing to build – everything is already there.
All we need now is tenants in the vacant properties and, hopefully, the Art Lane project will create a domino effect and others will follow. This will result in job creation and the breathing of life back in to Church Lane."
If any businesses or any individual would like to get in touch with the committee, they can contact the secretary on 086 345 2457 or the treasurer on 086 261 7938.
See Monday's print edition of the Donegal News for full report.
Posted: 2:40 pm September 22, 2014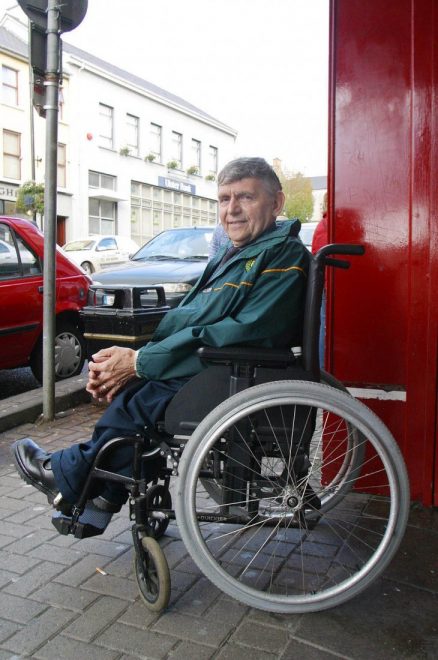 John never received any medals or awards for his contribution to sport but he received many testimonials from people...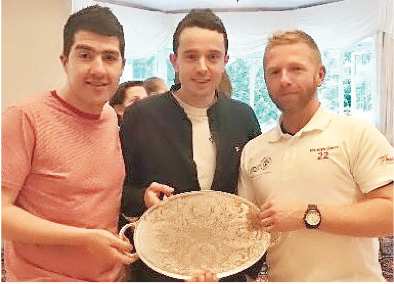 Derek Walker & Christopher Molloy pictured with Kieran Duey of Nancy's Barn Ballyliffin & newly crowned World seafood chowder...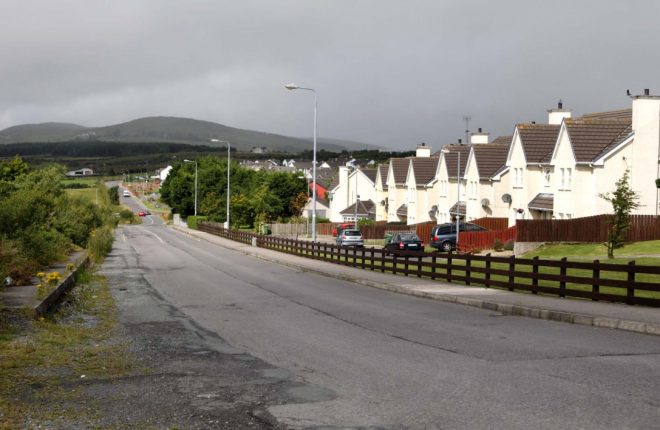 RESIDENTS were left terrified and in a state of shock following an explosion that happened in the Glencar area...