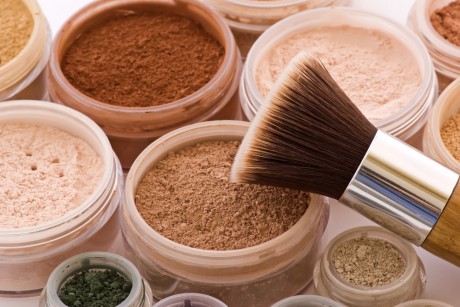 CHOOSING the right foundation can be a tricky one as there are so many variations on the market. Do bare- in-mind making that decision that there is up to forty ingredients in regular foundations but only twenty in mineral foundations.
Mineral makeup has no silicone, water, oil, parabens or fragrance in it, just natural, mineral and botanical ingredients which will treat your skin as you wear it. It helps in the treatment of pigmentation, has a natural SPF and protects the skin from environmental damage.
Mineral makeup is the biggest trend that the makeup industry has seen in years, it started of being sold in a few boutiques in the US.
This company was Bare Escentuals and they had a small chain of body and bath products as well. Then it was sold on QVC and became an instant success.
The true mineral makeup is made from 4 or 5 different crushed minerals in a powder form and they become liquid with the heat of your skin.
Normally mineral makeup refers to foundation although you can get mineral blush, mineral eye shadow, mineral eyeliner, mineral finishing powder, etc.
Normally the mineral makeup comes in a powdered form (traditionally loose but it can be pressed or even liquid).
Although many mineral make ups contain a lot of ingredients, the classic mineral makeup is made only of 4 or 5 minerals and nothing else which is the simplest foundation and gives great results. To apply the mineral makeup you simple buff the powder on with a special brush and then the minerals will liquefy with the warmth of your body and give a beautiful and natural skin tone.
The reason for the hype of mineral makeup was that they gave a better look than other makeup, and on top of that the makeup is healthy for your skin.
Keep in mind that many of the mineral makeup products available on the market are mineral "based" make ups, meaning that they have the minerals but have other substances added which makes them like any other makeup product.
Many women like the idea of mineral makeup because they are perceived as natural and healthy, because of their effect or for both reasons.
Another advantage of mineral makeup is that it acts as sun block because two of the minerals protect the skin from the sun's rays.
All true mineral makeup has built in sun protection. It also lasts longer than normal foundation and that makes it more cost effective.
This is a very good foundation for people with skin problems because it does not cause acne by clogging pores and there are fewer allergies.
Mary Ferry is the proprietor of the Genesis Skin Care & Laser Clinic in Upper Dore, Bunbeg. Tel 07495 32575, www.genesissalon.ie. If you have a query you would like answered in Mary's column confidentially, e-mail healthandbeauty@donegalnews.com
Posted: 4:00 pm September 6, 2014