BY CHRIS MCNULTY
GWEEDORE man James Carroll touches down in Dublin on Saturday afternoon ahead of Sunday's All-Ireland football finals on what will be an emotional and exciting weekend rolled into one for his family and native club.
He is a primary school teacher based in Al Ain, Abu Dhabi. The 25-year-old was a member of the Jim McGuinness-managed Donegal Under-21 team that reached the 2010 All-Ireland final and has played in the McKenna Cup for the Donegal seniors.
On Sunday, he'll take his seat early in Croke Park to watch his young brother, Michael, line out for the Donegal minors in their All-Ireland showdown with Kerry, aiming to become the first ever Donegal team to win the Tom Markham Cup.
Early this year, the Carrolls lost their father, Francie, a former Gaoth Dobhair and Donegal footballer. "It would be more special because of the tough times," Michael Carroll told the Donegal News last week.
James jets in from the middle east around noon on Saturday. He has only been back in Abu Dhabi a month having been able to watch the Donegal seniors and minors win the Ulster titles and advance through the All-Ireland quarter-finals during a six-week trip home in the summer.
"I couldn't be missing a day like this," he said as he packed his suitcase this week.
"I was only back out here the week before the semi-final, but I wouldn't miss this for the world. Michael is flying with the minors. He's only 16 and we're all really proud of him."
They'll flock from all corners of the globe this week, some in search of the golden tickets, others lucky enough to have been promised a prized piece of admission paper.
For the people of Gaoth Dobhair the weekend marks one of the biggest days ever for the proud Gaeltacht parish. Their representation on All-Ireland final Sunday between the two panels is a staggering nine.
Eamon McGee, Neil McGee and Odhrán Mac Niallais are key figures in the senior team with Carroll joined in the minor panel by Ciarán Gillespie, Cian Mulligan, Niall Friel, Gavin McBride and Gary McFadden.
"It's a huge day for the parish," James Carroll says. "We're all hoping the double comes through."
Other Gaoth Dobhair natives Gary Whoriskey, Emma McBride and Charles Doogan will be back from Dubai while Christopher Friel flies in from Perth, Australia.
Former Donegal News employee Aisling McLaughlin is hoping to get her hands on a ticket as she comes across the Atlantic from New York, while a big contingent returning from Philadelphia includes Glenswilly men John Flood and John McDaid, Raphoe man Ciaran Porter and his St Mary's Convoy club-mate Pat Bourke, as well as Seamus Sweeney, the former New York GAA manager whose home club is St Michael's.
Loughanure man Eugene Doogan and his son Aidan will be back from Chicago, as will Pat Duffy senior and junior and are in search of tickets.
Donal Byrne, another from Loughanure, had hoped to get back from New Jersey, but will be watching from the Blackthorn Bar. "I'm devastated to be missing the final," he said. "I just couldn't get the time off work. There are quite a few Donegal people living here to make the day memorable – but it just won't be the same as being in Croker."
Padraig Porter – brother of Ciaran – had hoped to get back from Dubai, but will now continue his trend of watching Donegal worldwide as he gazes back from Dubai.
"I watched the Derry game in Dubai, Antrim in Bangkok, Monaghan in Ho Chi Minh, Armagh in Hoian – I had a very poor stream and was following twitter for that one – before getting back to McGettigan's here for the Dublin game," he said from Dubai this week.
St Johnston man Drew Coyle will watch on from the Nammuldi Mine in
Australia before going back to Perth on Monday, while Ballybofey siblings Alan and Edel Long will be among the scores of the Donegal diaspora shouting proudly from Melbourne.
Donegal News Deputy Editor C.J McGinley will be in Rome to celebrate his 25th wedding anniversary with his wife Angela and family.
Having been the Donegal News GAA reporter in 1992, he was a supporter in
Croker for the 2012 final. "I'll be saying a few prayers in Rome," he said. "I just hope the two teams can do it and bring the cups back home."
While Shay Given is expected in Dublin after Aston Villa's game against Arsenal on Saturday, Seamus Coleman will be otherwise engaged on Sunday as Everton are playing Crystal Palace.
Lettermacaward's Carl McHugh gets a few days back home from Plymouth Argyle and will be at the big game but Ballybofey's Johnny Dunleavey – son of Donegal GAA legend Brendan – might just get a quick check of the phone before he captains Cork City against Limerick FC at 5.30pm on Sunday.
By then, Sam Maguire's destination for the next year will be known – bar an unthinkable draw!
From Malin to Melbourne and from Lifford to Los Angeles, Donegal unites for a day of days.
Posted: 5:00 pm September 19, 2014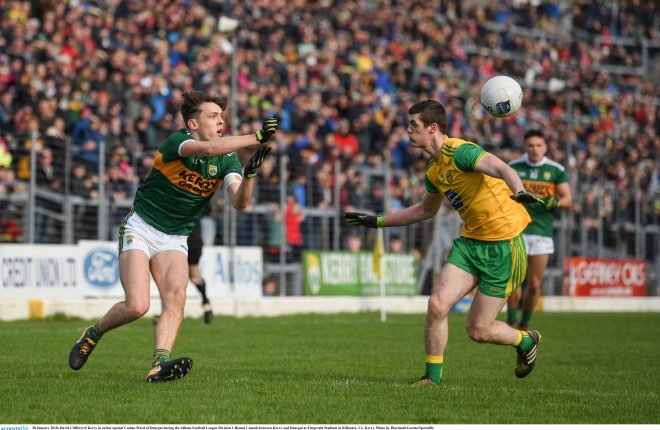 Kerry leave it late to win game.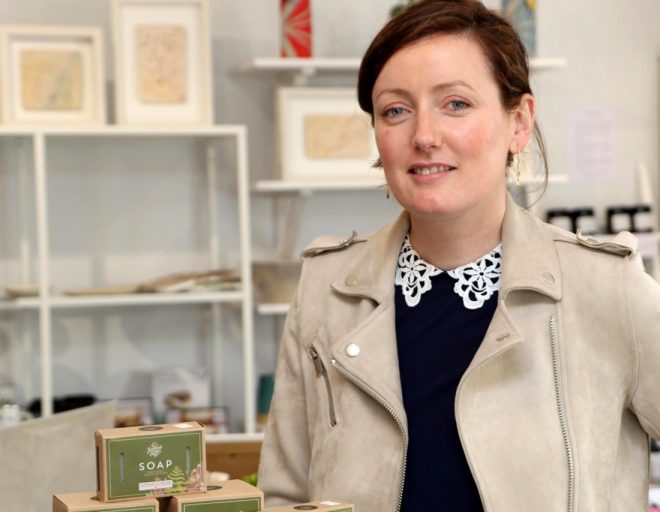 Last week, she opened a gift shop 'Harbour Road' in Bunbeg and she's now looking forward to experiencing life...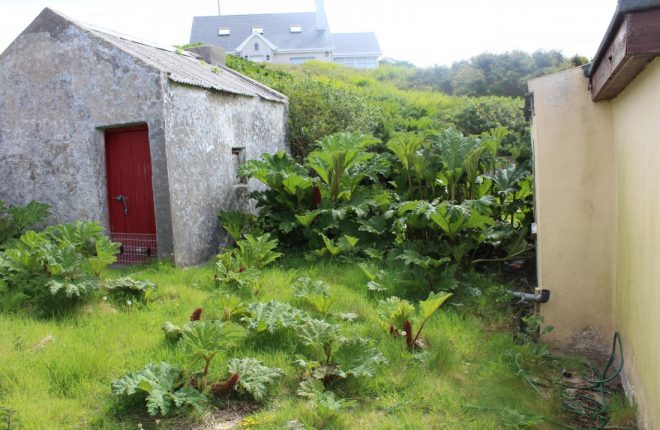 Gaoth Dobhair's famous natural beauty is being threatened by a wild rhubarb plant which is out of control...