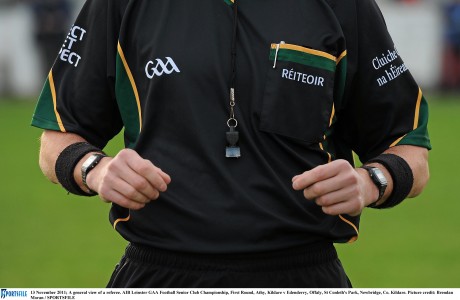 A DEPUTATION from the Donegal referees is to meet with high-ranking Donegal County Board officials on Thursday night to thrash out some issues that have raised their head among the men in black of late.
Last week there had been a suggestion that the feelings of the referees were such that they were threatening to withdraw their services form the weekend's club championship action.
After agreeing to fulfil their duties at the weekend, the referees held a meeting on Thursday night in the clubhouse at O'Donnell Park, Letterkenny and this Thursday will sit down with the main officers from the County Board.
Referees' administrator Pat Walsh was not present on Thursday last as he was at an Ulster Council meeting in Armagh.
"A delegation of referees will meet with the Board and myself on Thursday next and there were a few wee issues to be sorted out," the Bundoran man told the Donegal News last night.
"To be fair to the referees they invited me along to their meeting on Thursday night, but I wasn't able to attend."
Some referees in the county were said to have been unhappy with the allocation of All-Ireland tickets. Each referee was given the option to buy one ticket, but a section of the referees' body had called for each official to be given two tickets.
However, the ticketing system is said to be only one of a number of matters they are unhappy with at present.
"We are the lowest paid referees in Ulster with our travel expenses," one leading referee said.
"There is a feeling that we weren't shown proper respect with the All-Ireland tickets. When a new allocation came into the county, each club was given seven tickets but the referees didn't get any of those."
Within their own group, the referees are said to be unhappy at the provision of referee gear and training tops and some have questioned the grading system in the county, while it was said that there has been a 'breakdown in communication between the referees' top brass and the ordinary officials'.
Posted: 10:00 am September 29, 2014
County Board now searching for a replacement.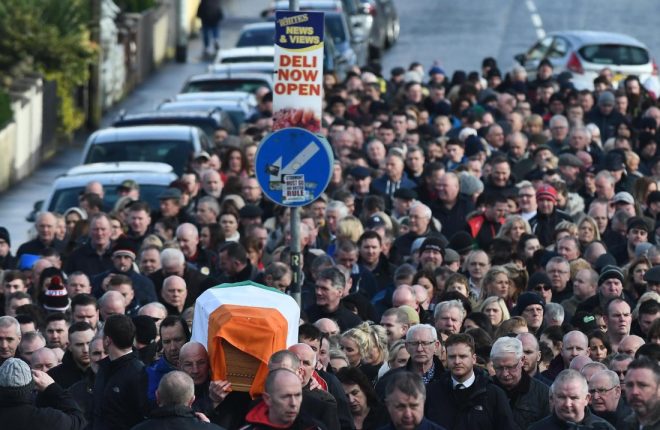 Images from around the County and beyond this week. From the burial of Martin McGuinness to Fanad Lighthous 200...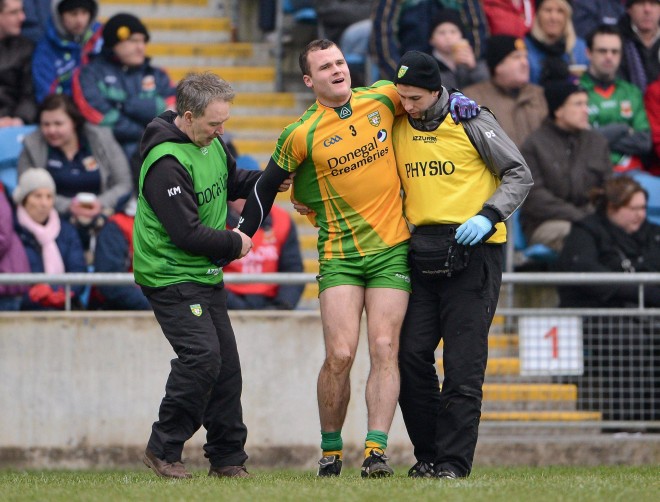 He cited examples of injuries picked up by two marquee Donegal players -All-Ireland winning captain Michael Murphy and full...