BY CHRIS MCNULTY
DARREN Mangan got his professional career off to a winning start on Friday night when he overcame Kashif Muhammad at the Brooklyn Masonic Centre, New York.
Mangan took a 40-36 verdict from the ringside officials following the four-round welterweight clash of two debutants.
Mangan's fitness and work-rate stood him in good stead as he burst from the corner and unloaded a few terrific shots on Muhammad early on and the Letterkenny man – originally from Mayo – kept the pressure on for the duration of the bout.
He maintained an intense pace and the durable Muhammad, a resident of Harlem, was unable to match Mangan's hunger.
"It was a fight that really tested where I was as a fighter," Mangan said.
"It was really hot in there and the humidity was sky high, but I kept the foot down. I was able to land plenty of combinations.
"I took the fight two weeks ago after my other opponent pulled out. It was a risky fight because he's only been beaten two or three times as an amateur."
Mangan rocked Muhammad with a blistering volley of body shots, but rather than go for the rousing finish Mangan retreated and decided to get the four rounds under his belt.
The Mangans live in Killyclug having moved to Letterkenny when Daren was 12. He had a promising amateur career with Letterkenny ABC and also spent a year boxing out of Conor Quigley's stable at Finn Valley ABC.
A four-time Ulster champion, Mangan has upped sticks to New York, where he trains under the world-renowned Colin Morgan.
Morgan trains top Cuban boxers like Mike Perez, Alexei Collado and Luis Garci. Mangan considers himself fortunate to be under Morgan's wing.
"He's one of the best in the world. He started me from scratch and it was almost like starting over again."
Mangan was backed by a strong support on Friday. Donegal Boxing Board President Peter O'Donnell and Letterkenny ABC coach John Elliot were among those with ring-side seats.
Mangan said: "There was a great atmosphere. It was hopping and it was great to see it."
With his record now 1-0 after his impressive win on the Uprising Promotions show, Mangan could now be in action at Madisson Square Garden in November having been approached following the fight.
He said: "They know now that the Irish are back in town so they're all looking to get in on it.
"I'll have a wee vacation home and chill out for a bit."
Posted: 10:00 pm September 7, 2014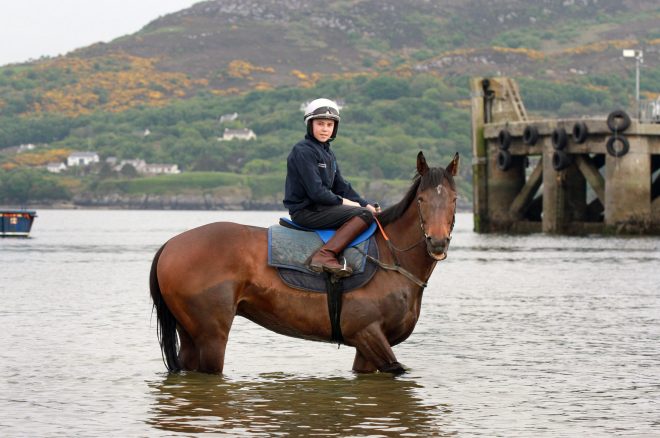 The 15-year-old Errigal College third year student landed five winners on what was the opening day of the North...
Athletes Castlederg's Sommer Lecky and hammer thrower Dempsey McGuigan - Finn Valley AC - and Raphoe's Rachael Darragh, badminton,...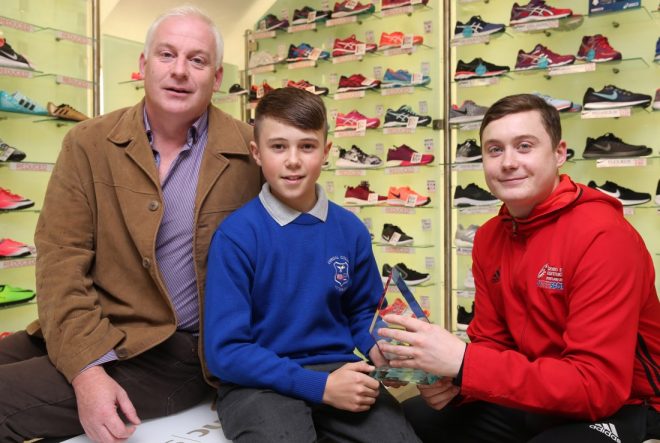 DONEGAL NEWS SPORTS PERSONALITY – AUGUST THE horse and pony racing season comes to an end in Athea, Co...