AS students all around the country collected their junior certificate results this morning a young student at Coláiste Ailigh made history at the Letterkenny school.
Cáit Ní Mhórdha made history by becoming the first student from the school to achieve 11 A's in her junior certificate.
Príomhoide Michéal Ó Giobuin and all the staff congratulate Cáit seen above with her proud parents Joe and Sheila outside Coláiste Ailigh this morning.
Colaiste Ailigh was recently named as the top secondary school in Ulster, according to the Sunday Times Parent Power Survey.
The school leaped 28 places to 15th position in the country overall, with more than 77 per cent of students there moving on to third level education in the past three years.
Posted: 12:36 pm September 10, 2014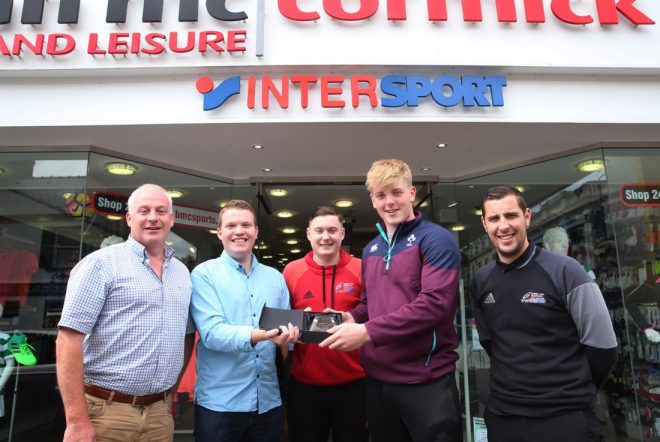 The final game of the series sees Ireland U18 Schools take on Scotland U18 in Cardiff on Sunday.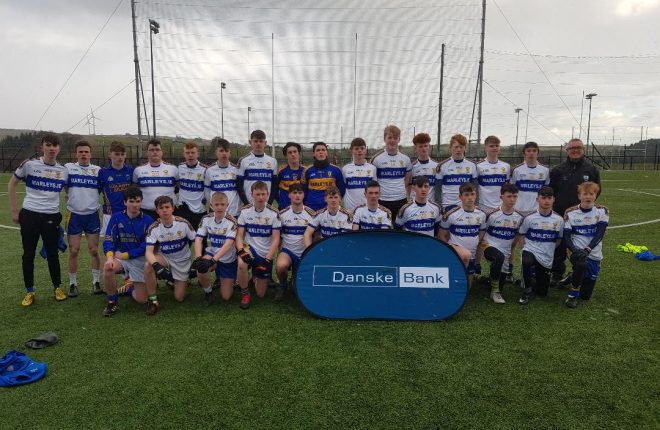 John Bosco Gallagher's men claimed the spoils.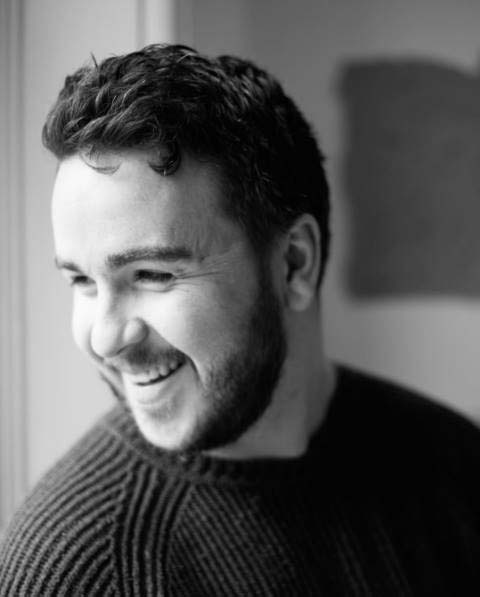 As a visual artist and filmmaker, Ara said that his practice seeks to explore the social, political and cultural...