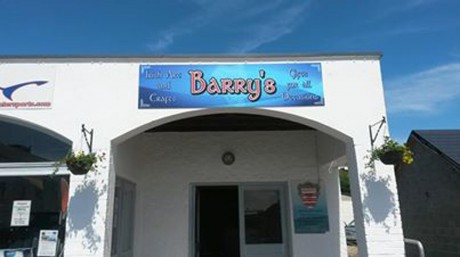 BARRY'S Irish Art & Crafts Shop was founded by Irish American, Janice Barry in 2012. Janice felt that it was extremely important to promote local artists and makers whilst also attracting tourism into the locality.
At a time when the economy seemed to be flagging and many small businesses were closing, Janice was determined to establish an opportunity for the creative community to promote themselves and entice new visitors to the picturesque village of Downings.
Ever since, Barry's Irish Art & Crafts Shop, managed by Anna McLaughlin, continues to thrive and promote the work of local artists and crafters from all over Ireland.
This year they have relocated from their former premises, beside the Harbour Bar, to the heart of the village directly across from the car park.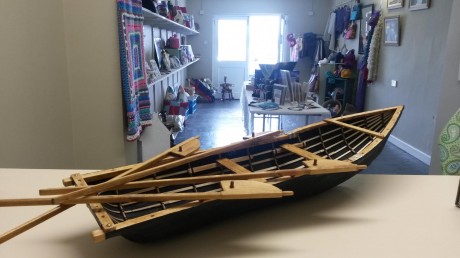 Downings seems to be thriving this year with lots of new businesses opening. A photography gallery and studio has opened a few doors away from Barry's Irish Art & Crafts Shop also ,which is worth a visit if you are in the area.
It's nice to see such a buzz and so much creativity in this beautiful sea side town. There are over 50 artists and makers work available in Barry's. It sells an eclectic mix of handmade goods, both traditional and contemporary.
It's beautiful to see people preserving traditional crafts such as basket making, Aran knitting, stone carving and curragh building. These processes are part of the heritage and shop, manager Anna said: "It's nice when visitors to the shop become nostalgic and enthusiastic about the crafts for sale."
Barry's gets lots of enquiries from people looking for information about various types of crafts and are they are always happy to assist those who are looking to learn a new craft by telling them which of their makers could advise them, or what work shops or art classes are available locally.
The winter months are the perfect time for crafters to make their work and be ready for when Barry's opens in the summer season, so anyone hoping to supply them next year should get busy! A lot of the makers started their craft as a hobby.
Anna said: "I think craft has to be something that people really enjoy doing because quite often they will be working for a lot less that minimum wage. It's really important that our customers recognise the time, energy and talent that go into creating the products that we sell."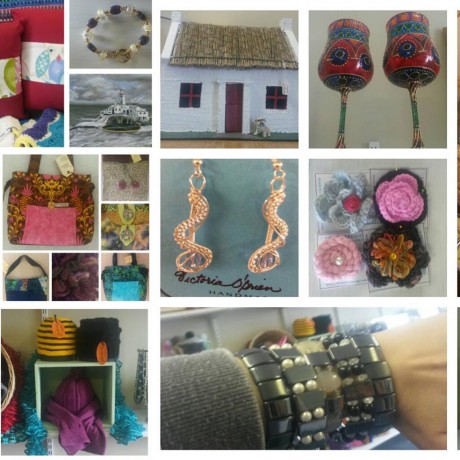 Barry's Irish Art & Crafts Shop is always on the lookout for new artists and crafters to display their work, to keep it fresh and to offer visitors a wide variety of crafts. If you are an artist, designer or crafter and would like to sell your work in Barry's you should get in touch.
When you buy a handmade product you are not only getting a unique, one-off piece you're also supporting local artists and makers, assisting the development of the local economy and preserving traditional crafts.
I highly recommend that you take some time out to visit this little gem situated in the heart of Downings and appreciate the array of talent on show. If you would like to contact the manager Anna email: barryscrafts@gmail.com. You can also find them on facebook 'Barrys Arts and Crafts'.
Zara McDaid can be contacted on Facebook, search 'Zara Mc Daid Art', www.zaramcdaid-art.blogspot.ie or e-mail is zaramcdaid@hotmail.com
Posted: 6:30 am September 3, 2014