THE August Bank Holiday weekend 'Errigal 1000' event by Carrickfin businessman and adventurer Anraí Ó Domhnaill has raised an impressive €7,000 for Donegal Mountain Rescue Team (DMRT).
Speaking at the cheque presentation, DMRT treasurer, Mr Gerard Murray, was highly impressed by Anraí's efforts and the generosity of all those who participated.
"Anraí came to us several months ago with an idea of making his 1000th climb of Errigal a fundraiser for the team," he explained.
"At face value, it was a hugely personal quest for Anraí but he put huge efforts into advertising the event and must have called on every relation and acquaintance to participate. Despite the challenging weather conditions on the day, over 200 people reached the top of Errigal with Anraí and we are delighted with the huge amount raised. People are very generous and of course the situation is the team is reliant on upwards of 80 per cent of their running costs from their own fund-raising efforts."
Indeed the voluntary nature of mountain rescue in Ireland is something that animates Anraí when he compares it to many other countries he has climbed in.
He commented that, in many of the Alpine countries, mountain rescue teams are heavily funded by central government and always have the very best of vehicles, rescue, climbing and trauma gear available to them.
"Members of the DMRT have told me of negotiations ongoing over a silly tax anomaly that sees mountain rescue teams pay VAT at 23 per cent on all their equipment whereas water based services, which are centrally funded, have a zero VAT rate," Mr Ó Domhnaill said.
"That seems crazy when I think of the new Search and Rescue Volunteer Tax Credit (SRVTC) personal tax incentives for mountain rescue volunteers in Canada."
Anraí is calling for a significant increase in public funding to mountain rescue services which would allow them to focus fully on the life saving service they provide, rather than so much team effort going into fund-raising.
See Friday's Donegal News for full report.
Posted: 10:21 am September 3, 2014

A Scottish couple got into difficulty while walking on Muckish Mountain.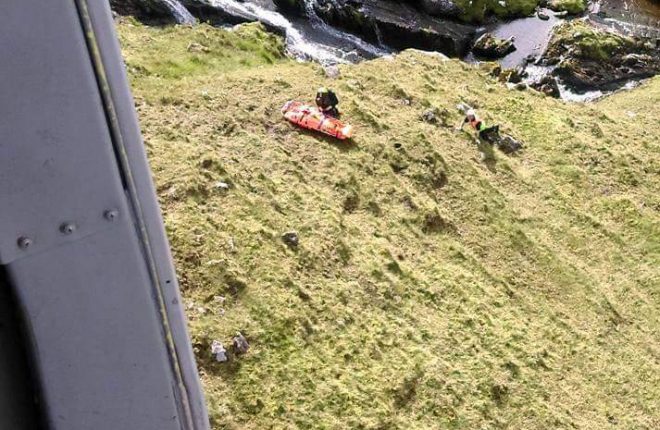 The female casualty suffered a lower limb fracture, wrist and facial injuries.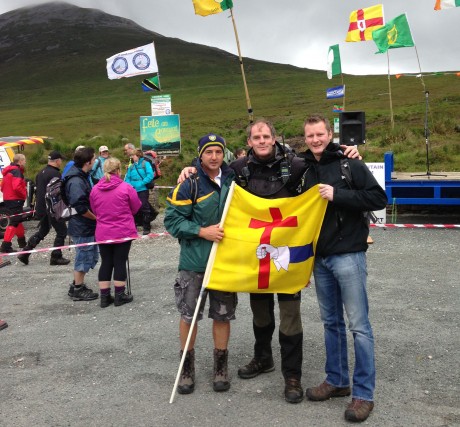 LAST Saturday, August 2, hundreds braved the torrential rain to climb Errigal with a Donegal fundraiser as he took...