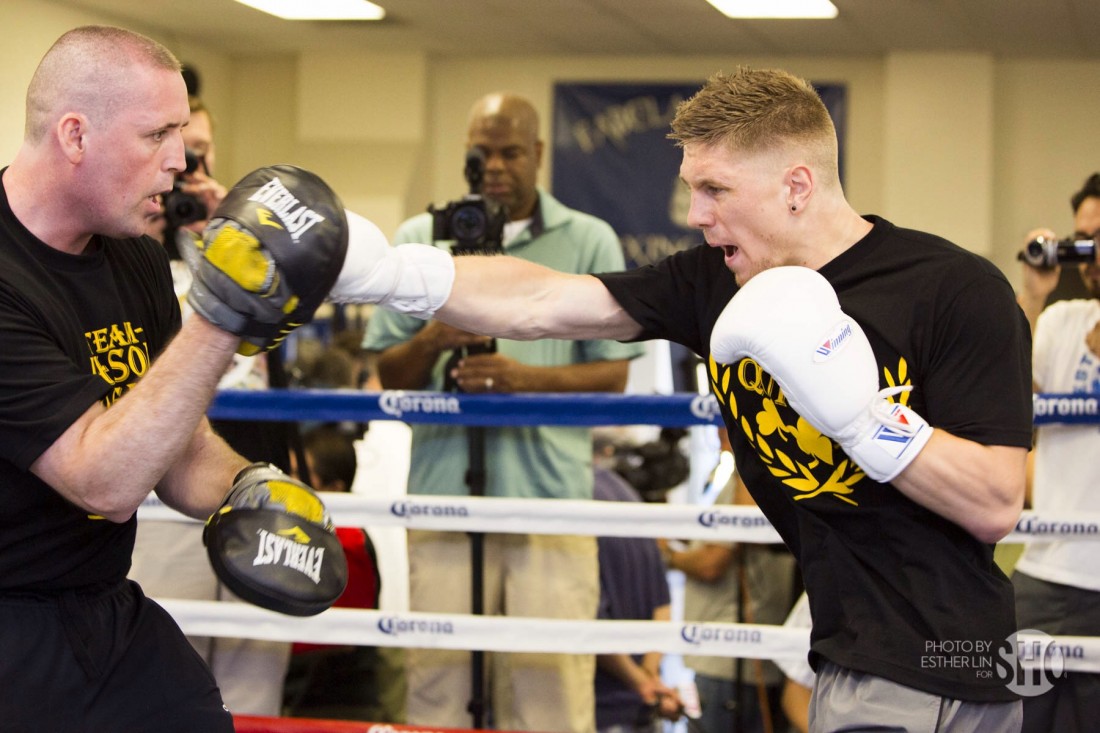 BY CHRIS MCNULTY IN CARSON
TEAM Quigley are hoping to following in the line of successful father-son combinations to reach the top of boxing's pyramid.
Jason and Conor Quigley could be mistaken for brothers. The Finn Valley ABC father-son team's understanding of each other runs deep. Jason has often referenced his young days hitting the pads around the kitchen at home.
Conor Quigley could work the ring, too, winning an Irish title himself back in 1988, but it is as Jason's coach that he had come into his own. Last October, when Jason was boxing at the World Championships in Kazakhstan, Conor spent a large portion of the time taking his three-star coaching course.
It's always been about raising the bar.
"If I was running four miles in the morning, Jason would want to do five," Conor once recalled of how the young Jason would train alongside him.
It was when Jason won European Youth gold in 2009 in Szczecin, Poland that Conor Quigley realised their call had come.
In the wins over Joni Polishsuk (Finland), Paraschiveanu Catalin (Romania), Muratcan Bugra Oner (Turkey), Dgaba Hositashili (Georgia) and Emil Ahmadov (Azerbaijan) Quigley dropped only four points.
Team Quigley knew the time had come to up the ante.
Today they head into the StubHub Center, Carson for a contest against Fernando Najera of Mexico on the star-studded undercard of the IBF welterweight world title showdown between Shawn Porter and Kell Brook.
Quigley is now on the books of Oscar De La Hoya's Golden Boy Promotions, but one thing that hasn't changed is the man issuing the instructions from the corner.
"In the corner you can have a trainer or a coach that has been there for years, but once it's blood it is a lot thicker," Jason says.
"Dad has been there from day one and he knows me better than I know myself! Just to have him there is great. To have him there outside the ring is great as well.
"A lot of boxers have trainers, but I've got blood – of course that means a lot more. Getting into the ring I never have a doubt about the corner. I know I'm going in 110 per cent focussed and if I need anything at all my father is on the ropes."
Following a win over Howard Reece at the MGM Grand Garden Arena in Las Vegas in July, Quigley aims for another 'W' to put the record to 2-0 when he meets Najera (1-3), a late call-up to oppose the 23-year-old Ballybofey man.
One thing that stands out about Quigley is the ease with which he has adapted to his surroundings.
He says: "Its what dreams are made of coming here and being involved with the likes of Golden Boy Promotions, Sheer Sports, Oscar De La Hoya and to be on a card with Shawn Porter and Kell Brook.
"You're walking about and there are world champions all around you. These people are world champions and some of them are my idols – I met Andre Ward who's a huge idol – and they just speak to you as normal.
"People in Donegal sometimes think that it's only people from Dublin or Cork that can make it to places like America.
"The Donegal team are really proving that Donegal is a successful county and we are a force to be reckoned with at the top of ireland. You look at Seamie Coleman at Everton and a good friend of mine Johnny Dunleavy who's captain of Cork City.
"Not many Irish athletes do anything of note at championships but we send away Mark English and he comes back with a bronze medal. It's brilliant for Donegal and it shows that if you really want something you have to go and get it. You should never let nobody tell you that you can do it. If you want something bad enough you'll get it."
Through social media Quigley can feel the support he has from home before he steps into the arena.
He says: "I'm so grateful and appreciative of all the support and all the fans back at home. It's amazing for them to follow me. The way they follow me and the way the get behind me is just a great confidence booster. It's great to know that so many people back at home are rooting for me."
For now, with an ultimate goal always driving them on, Team Quigley will keep rising the percentage in pursuit of their dreams.
Posted: 11:21 am August 16, 2014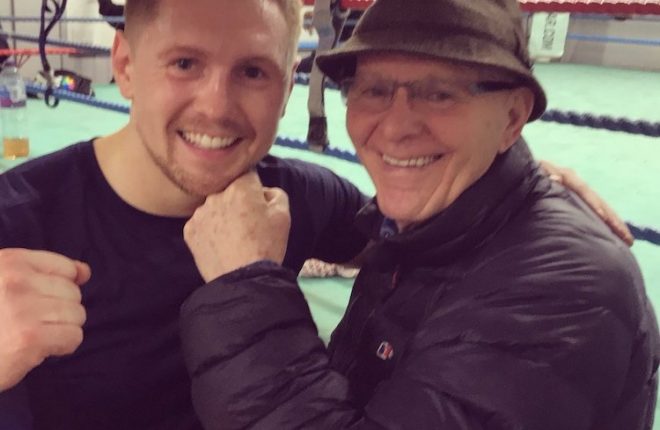 Brendan Ingle's funeral takes place in Sheffield today.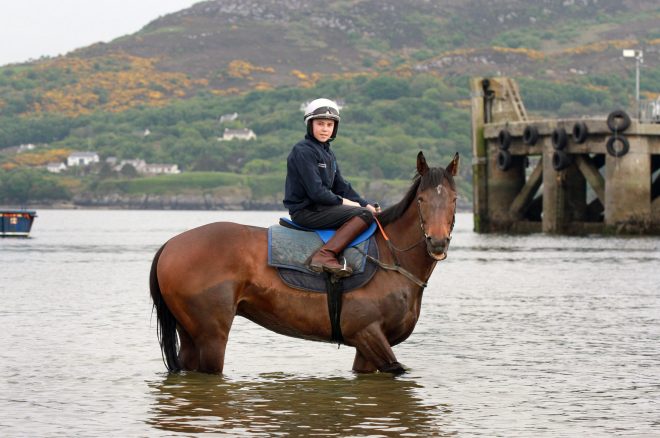 The 15-year-old Errigal College third year student landed five winners on what was the opening day of the North...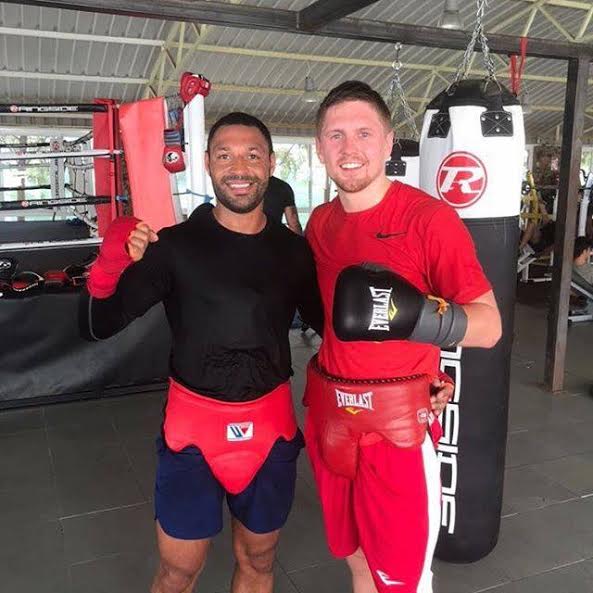 The fight will see Quigley play a lead role on a Golden Boy Promotions card in front of an...