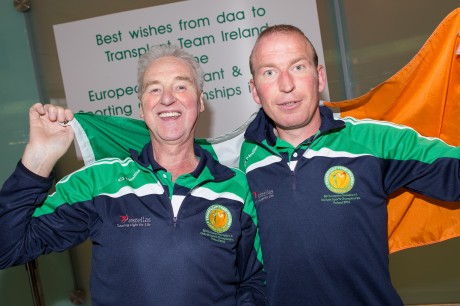 RAMELTON man Kieran Murray has won his second Gold medal at the 8th European Transplant & Dialysis Games in Krakow, Poland.
Kieran, a kidney transplant recipient, won a Gold medal in the Golf singles event. Earlier in the week he also secured a Gold in the 5km mini marathon.
Kieran said after his win today: "It was absolutely brilliant, I am delighted with the result and proud of my two Gold medals at my first ever Transplant Games. I thank my donor for giving me the chance to compete here in Krakow."
On Sunday Kieran, a newcomer to Transplant Team Ireland, got off to a great start on the first day of the European Transplant and Dialysis Games in Krakow by securing a Gold in the 5km race.
Kieran was delighted with his success and said: "My time is a personal best for me. I exceeded my own expectations."
Fellow Donegal man Hugo Boyce from Clonmany also put in a good performance at the Games on Sunday in the Petanque singles and doubles events.
The Games conclude on Friday with a Gala Dinner being held in the Wieliczka Salt Mine on Saturday before the competitors travel back to Donegal.
Posted: 5:20 pm August 20, 2014