BY CHRIS MCNULTY AT FINN PARK
WHEN Ollie Horgan made his way up the concrete steps to the Finn Harps dressing room following Friday night's 2-2 draw with Wexford Youths the reaction told the story for him.
"The dressing room was very quiet because it was a must-win game to try and catch Wexford and Galway," said Horgan, whose side twice let the lead slip and who squandered a chance to put the game beyond Wexford as Kevin McHugh missed a second-half penalty.
Harps are now seven points off the play-off positions and if anyone is to usurp someone it's most likely going to be Wexford – who sit just two points off Galway.
Josh Mailey and McHugh had put Harps ahead, but Ben Ryan and Danny Furlong – with a penalty just moments after McHugh's miss – levelled each time.
Horgan said: "We didn't do it, but it wasn't for the lack of effort. We were naive in times and places where we could have killed the game
"It was end-to-end stuff. We should have put the game away with a penalty to make it three-one but at the same time we might be lucky to get a draw after that one by Danny Furlong that hit the bar at the end.
"Look, it certainly wasn't for the lack of effort in the second half, but we were poor in the first half. Wexford kept possession much, much better than us.
"While we scored a goal to go ahead, they totally deserved the equaliser, Ben Ryan hit a very good strike. That was the first goal we've conceded from open play in this round of games if not longer."
Ultimately, the Harps boss reckoned, his side wanted a bit of cuteness in their play. Keith Cowan conceded a needless penalty having pulled Gary Delaney's shirt and Caoimhin Bonner was sent off for the second time this season late in the game.
Horgan said: "Obviously we're disappointed because, with the penalty for 3-1, the game was out of sight and then there was the concession of the penalty by us. I've spoken to Keith. He's been great all year for us, but that was a little bit naive for the penalty he gave away.
"We weren't cute enough and we weren't cute the last time we had Wexford here either.
"We have been very, very good through the year. Yeah, we border on the line of being geed up and Caoimhin went beyond that line. It's passion and drive, but he went one step too far.
"That's the sort of stuff we have worked on and talked about. You talk about being cute – that wasn't cute.
"At the same time, we went out there and went at it and I have to give them credit. I'm proud of them for the way they went about their business, bar the moments of madness."
Harps had a dream start as Mailey fired them into a second-minute lead, but Ryan superbly equalised for the eye-catching Youths.
Horgan was disappointed with his own team's contribution in the first half.
He said: "We were poor in the first half. We had a great start and it was a great set up for the goal, which Josh finished really well. Wexford totally and utterly deserved to get back in the game and we were actually lucky to be at one-all.
"They controlled the game and looked fresher than us. We went at them in the second half. They had a lot of pace on the break, but we had to go for it and I'm proud of the way we did that."
Harps are on a decent run of form with just one defeat in eleven and Friday's game stretched their unbeaten sequence to six.
Their problem is that seven of those games have ended in draws. Friday's was their tenth stalemate of the campaign.
Horgan said: "We'd have been better losing a game, winning a game, losing a game and winning a game. The draws don't add up and unfortunately we're drifting from Wexford and Galway."
With five of their next six games away from home – including the next three in a row, starting with Saturday's trip to Longford Town – things don't get much easier and Horgan expects to receive notice of suspension for Damien McNulty and Packie Mailey for one of those games, with Caoimhin Bonner set for an instant ban following his red card.
Posted: 11:00 am August 4, 2014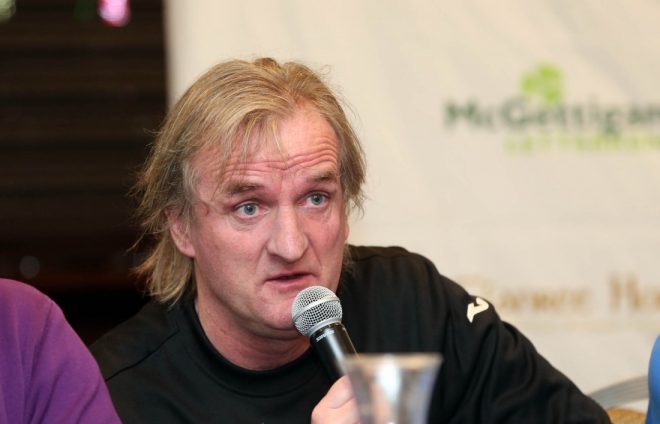 With the summer transfer window opening this Sunday, July 1, the Harps boss is instead content to spend every...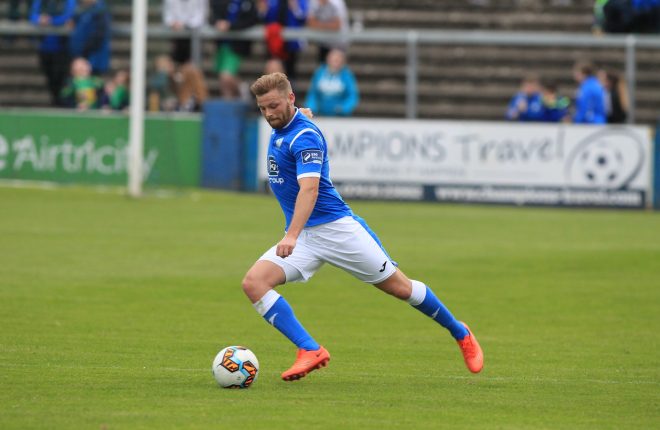 Cobh made the long journey home with the three points.
Ciaran O'Connor netted the winner.