THE monthly Donegal arts night, North West Words, will take place at Café Blend, High Road, Letterkenny, on Thursday, August 28.
Edward O'Dwyer, widely published in periodicals and anthologies throughout Ireland, Britain, the United States, South Africa and Australia will be launching his latest book, The Rain on Cruise's Street (Salmon Press) at the event.
He was selected for the Poetry Ireland Introductions Series (2010), later that year editing the Revival Press anthology, Sextet.
He has been nominated for the Hennessy Literary Award for Emerging Poetry, and has been nominated by poetry journals for a Pushcart Prize and a Forward Prize.
He has also been shortlisted for the Desmond O'Grady Prize, the Millwheel Writers' Prize, and the North West Words Poetry Prize. His first full collection of poems,
There will also be a reading by novelist Lisa Burkitt. Her debut novel is The Memory of Scent, an historical fiction based around the Impressionist era in Paris.
She is anthologised in 'Best Paris Stories' and was selected as the Editorial Committee Prize winner of that anthology. She has been shortlisted in the Mslexia short story competition.
Several of her scripts have been shortlisted in international script competitions while her short screenplay, 'Surfing with William' was filmed in Derry, produced by Northern Ireland Screen and the British Film Institute.
She has worked in both the print and broadcast media and also with the Johnston Press Group as a weekly columnist. Her second novel 'Anatomy of a Jump' is with an agent and she is currently working on a follow-up.
Music on the night will be provided by Letterkenny singer/songwriter Callum Keaveny who is making his North West Words debut. Callum plays guitar and piano on his new EP, recorded Moya Brennan's Studio in Dun Laoghaire.
North West Words at Café Blend kicks off at 8pm. Admission is free and as always there will also be an open mic session. All welcome!
Posted: 1:00 pm August 23, 2014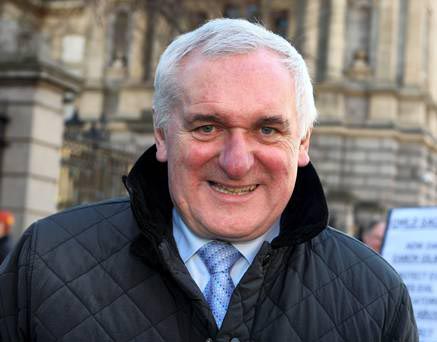 Local Brexit conference in Letterkenny next Friday where the guest speakers will include former Taoiseach Bertie Ahern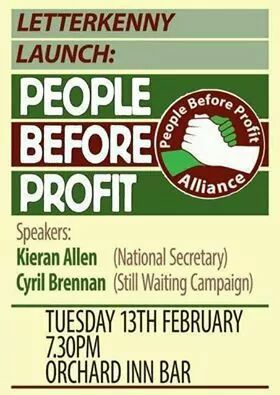 People Before Profit will launch a new Letterkenny branch tomorrow night in the Orchard Inn Bar.  Speakers will...
A MAN in his late fifties was stabbed last night at an apartment in Letterkenny after a number of...