A SMALL, idyllic town, at the very north of Ireland hosts the country's only annual festival of Bob Dylan music. Stuck Inside of Moville, the DylanFest on the Lough, takes place on the banks of the salmon and oyster fishing Lough Foyle in Moville.
It has been going every year since 2007 and it attracts the best acts from all over Europe and people come there from all over the world.
So, how did a town with less than 1,500 up the very north of Ireland come to hold what is now Europe's biggest festival of Bob Dylan music?
Organiser, Gerry McLaughlin, who is originally from Scotland, said: "When I came here I noticed that there was a big following of Bob Dylan in Moville.
"That was mainly due to a local teacher called Paddy McLaughlin, who has seen Dylan almost 40 times and who had instilled into two generations of Movillians a love of Bob Dylan and his music. So I said 'Why not have a Dylan festival here'.
"Word got out and I got a call from Dave Fanning's producer who asked me to come on the show and we talked about Dylan and the DylanFest for about 7 minutes.
"It seems that one Canadian couple, who heard the show and were holidaying in Ireland, stopped the car and asked someone 'where's Moville' and set off up there.
"A guy flew all the way over from California for it. The festival has grown each year and Moville is now a focal point for Dylan lovers in Europe."
They get acts from all over Europe to come and play and DylanFest visitors from all over the world.
"One guy had flown in from Detroit just for the weekend and another guy came from Australia. There have been acts from Germany, Italy, Holland, Belgium, France, Scotland, England and Wales as well as from all over Ireland."
Gerry said there are DylanFest in Berlin, Milan, Eindhoven and Manchester, but the guys who have played those festivals tell us that the Moville DylanFest is the biggest of the lot.
Indeed some local guys who went to play the Manchester DylanFest told us, on their return, that the Thursday night of the Moville DylanFest was bigger than the Saturday night of the Manchester DylanFest.
It's the only one that takes place over 4 days both indoors and outdoors, in the pubs, the local hall and quaint open air Putting Green Cafe which has a backdrop of Lough Foyle.
Many of the festival musicians go there to play a few songs at the Open Mic in return for a cream tea.
Bobby Does Dylan
Bobby Does Dylan will play at the festival this year. Who is this you may ask – He is the man that Bob Dylan asked to see after he saw his video on YouTube.
Bobby Harrison got a surprise phone call last year. It was one of Scotland's top DJs and he told Bobby that Bob Dylan wanted to meet him next time he came to Glasgow. Bobby Does Dylan is a tribute act. He played at the Tall Ships Race in Greenock and then played the Oran Mor in Glasgow.
He played outside to the people passing by and many of them stopped to hear him. It would put you in mind of the Beatles iconic video on the rooftops of their studio on Savile Row.Bobby stuck the video of him performing Bob Dylan's 'Like a Rolling Stone' on YouTube.
It must have caught Bob Dylan's attention so he let it be known that he wanted to meet Bobby and the DJ managed to contact Bobby and tell him Dylan wanted to meet him.
Last November it came to pass. Dylan was in Glasgow and arranged for Bobby to be picked up and brought to his hotel. Bobby was told not to tell anyone he was coming or there would be loads of paparazzi in wait outside the hotel. He was brought in to meet and talk to the great man.
They spoke for several minutes but because of the conditions attached to the meeting we can only say that they discussed the video and Dylan thanked him for playing his song.
Gerry said: "We're delighted that Bobby is coming to play at Stuck Inside of Moville. He's told me the details of his meeting with Dylan and I'm sure he'd be happy to tell festival goers what happened and how the conversation went. Dylan caught him out in a good joke. I'd no idea that Dylan was a bit of a prankster."
Bobby is an actor by profession who has acted with the likes of Robbie Coltrane amongst others, many of whom come to see his shows.
He brings his acting abilities to the production and the 'performance'. He plays St. Eugene's Hall on August 22nd and 23rd.
Stuck Inside of Moville takes place from August 21 to 24. More details are on www.CraicOn.com
Posted: 10:12 am August 18, 2014
Ciara Hegarty – a current All-Star – believes that Donegal are capable of building up a head of steam...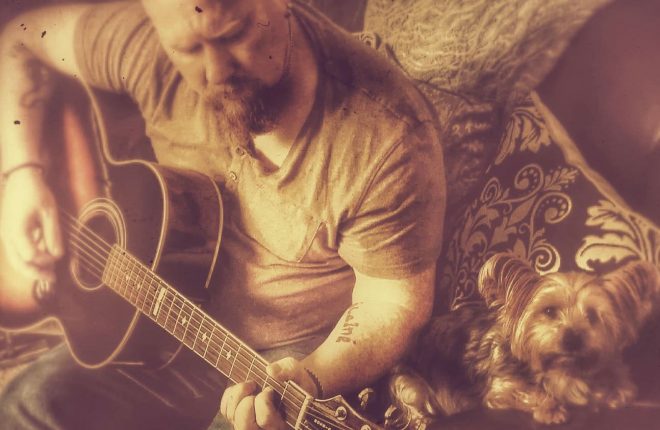 Derry singer, Paul Casey will be making a special appearance. The show begins at 9pm.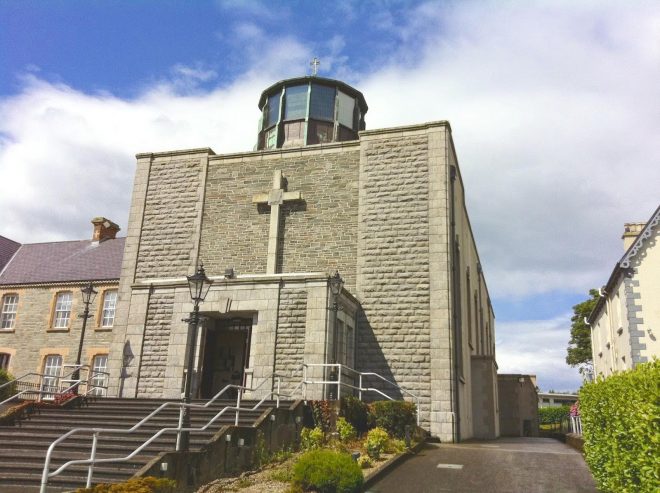 The daily Mass in Moville has been taking place in the Methodist Hall while refurbishment works are undertaken at...