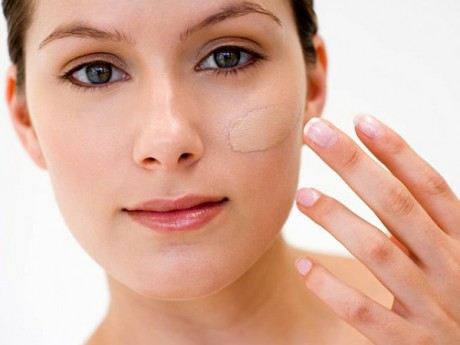 THE most amazing ultra-thin, weightless fluid mineral foundation and brightening serum in one will be launched by Bare Escentuals on August 29.
Bare Skin Pure Brightening Serum Foundation Broad Spectrum SPF 20 is created with exceptional purity in mind, this ultra thin skin perfecting fluid provides seamless adjustable coverage, a natural finish and the look and feel of beautiful skin while delivering a noticeably brighter, more youthful appearance.
It is made with the bare minimum ingredients and formulated without oil, silicone, parabens or fragrance. It is like nothing you have ever felt before.
It is powered by Lilac Plant Stem Cells and Vitamin C, this fluid works to deliver a noticeably brighter more even toned complexion and is available in 20 skin perfecting shades.
It is formulated for all skin types and complexions and is ideal for anyone looking for a tone-correcting foundation and skin care serum in one.
BareSkin is different in that from the beginning, Bare Minerals has been on a crusade to provide women with alternatives to foundations rooted in a less-is-more philosophy.
BareSkin Foundation was developed with that same philosophy in mind, to help deliver flawless coverage with a no-makeup look and feel.
This unique, lightweight, ultra-thin, skin-perfecting fluid delivers adjustable coverage and a flawless finish, while also providing skin care benefits.
The mineral infusion is formulated with ingredients that help deliver a noticeably brighter, more youthful appearance.
The new Perfecting Face Brush has a specially engineered well that holds the fluid formula, while the longer, surrounding bristles smooth out the finish upon application.
Before use you have to shake it well to combine the ingredients then drop one to two drops of foundation into the well of the Perfecting Face Brush.
Buff gently onto skin in circular motions. Start in the centre of face and work your away around the complexion.
For desired, adjustable coverage, only use up to two drops at a time on the brush. Two drops = sheer coverage. Four drops = medium coverage. Six drops = full coverage. BareSkin will be available at Genesis from the 29th August.
Mary Ferry is the proprietor of the Genesis Skin Care & Laser Clinic in Upper Dore, Bunbeg. Tel 07495 32575, www.genesissalon.ie. If you have a query you would like answered in Mary's column confidentially, e-mail healthandbeauty@donegalnews.com
Posted: 4:00 pm August 30, 2014