Four Masters 5-10 Naomh Conaill 2-18
BY Eamonn Gorrell
Ann Shovlin presented the man of the match award to Michael Doherty who hit a hat trick of goals in Tir conaill Park and Claire Mc Menanim presented the Patsy Brogan Memorial Cup to captain Barry Dunnion on Thursday evening.
In wet and windy conditions and low light the game ended level at full time 3-10 to 1-16. After 5 mins each half in extra time Four Masters ran out winners by a single point 5-10 to 2-18.
This was a very exciting game of football with all players giving everything.
In the first half with Four Masters playing in to the wind, Benny Byrne opened the scoring with a point followed by points from Dillon Ward and Josh Lacey. Naomh Conaill Dara Gallagher opened their account on the 5th minute with a point from play. Barry Dunnion sent a good ball in to Sean O' Kennedy who pointed in the 10 minute. Naomh Conaill won a free on the 20metre and Brendan McDyre pointing, followed by AJ Gallagher point from play.
John O' Malley and Dara Gallagher hit points. Four Masters Michael Doherty hit a 45metre punched on by Benny Byrne with a good save by Stephen mc Grath but Kevin Mc Brearty followed up for a goal. Naomh Conaill responded with two quick points by Cathal Ellis and Dara Gallagher to leave the score at half time 1-4 to 0-8.
The second half four masters where out of the blocks with two quick points by Michael Doherty and now leading by one, but Naomh Conaill Daragh Gallagher who was having a superb game shot over, and also fisted in a goal ,followed by AJ Gallagher point. Darren Doherty who was introduced on the 40th minute scoring a point and Michael Doherty shot over. Darren Doherty who was showing well netted on the 46 minute and followed up with a point. Both teams traded points to see the game finish level at full at 3-10 to 1-16.
In first period of extra time Naomh Conaill looked the livelier with John O Malley scoring a point and Dara Gallagher scoring a goal to leave the score 3-10 to 2-17.
In the second period of extra time with Four Masters playing with the wind Barry Dunnion found Barry Monaghan who drove for goal and was fouled and won penalty with Michael Doherty netting past Stephen Mc Grath. Naomh Conaill responded with a point from John O Malley. With 1 minute left in extra time Four Masters Michael Doherty won the ball done well to round the back and slot the ball low and hard to the net for Four Masters to win this exciting Patsy Brogan Memorial Cup Final 2014.
A large crowd was in attendance on the evening and the Four Masters Chairman Eamonn Gorrell welcomed everyone to the final, he thanked the Brogan family, sponsors Donegal Tyre Centre, all teams for their participation, the referee's /linesmans/ umpires. He also thanked the four masters members that helped out and looked after all duties for all games, the parks committee for excellent grounds and all who provided refreshments.
Four masters; Ryan Haughey, Kevin Breslin, Danny Mc Garriagle, Leo Mc Hugh, Barry Dunnion, capt, Josh Lacey(0-1), Barry Monaghan(0-1), Kevin Mc Brearty(1-0), Sean O' Kennedy(0-1), Connor Mc Monagle, Dillon Ward(0-1). Michael Doherty (3-2), Benny Byrne(0-1). Subs used: Darren Doherty(1-3), Connor Mc Daid, Pauric Harvey.
Naomh Conaill: Stephen Mc Grath, Stephen Molloy, Aaron Thompson, Marty Boyle(0-2), James Doherty, Cathal Ellis(0-1), Johnny Mc Loone, Martin Regan, AJ Gallagher(0-2), Brendan Mc Dyre(0-2, 1f), Eunan Doherty, Daragh Gallagher(2-5), John O' Malley(0-4 1f). Subs used: Seamus Corcan (0-1) Mark Gallagher, Johnny Bonner (0-1), D Ward.
Referee Jimmy White. Linesmen Eoin Doherty, Declan Callaghan.
Posted: 9:26 am August 29, 2014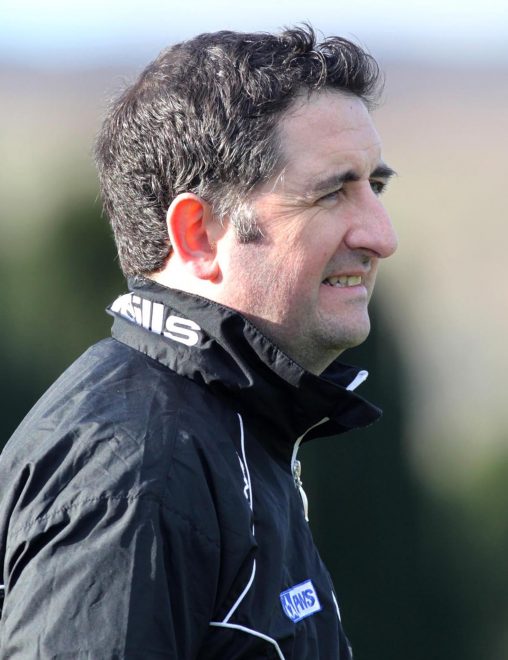 Next up is a meeting with Ulster rivals Monaghan in Clones on Sunday afternoon, throw-in 2pm, with games against...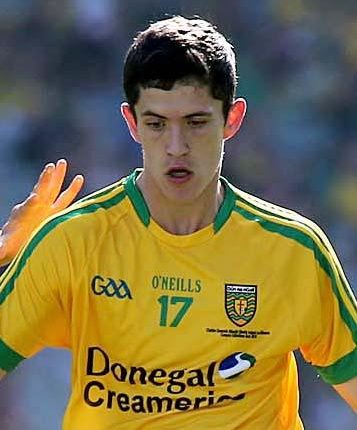 Ethan O'Donnell gave us an insight into the Naomh Conaill dressing room.
The eurphoric scenes at the final whistle told us all that we needed to know – Kilcar are the...