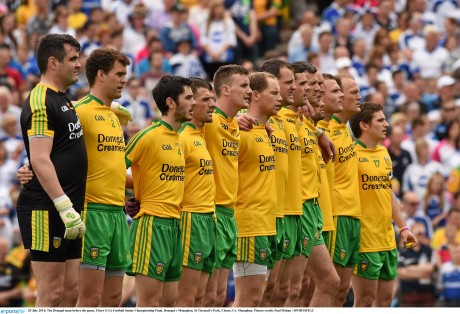 FROM here on, there are no second chances.
Donegal are back in the big house again on Saturday as Croke Park hosts their All-Ireland quarter-final against Armagh (throw-in 4pm).
Jim McGuinness has a fully-fit squad to choose from as he plots the next move in a season that has ignited the Tír Chonaill flame again.
Twelve months ago, the music died when Mayo cut loose to hand Donegal their coats in an All-Ireland quarter-final. Now, it is Armagh – an old foe but with new circumstances and a lot of new faces – who stand between Donegal and a place in the last four.
"That was a tough dressing room last year," McGuinness told the Donegal News this week.
"We lost our All-Ireland title that day and there's no doubt it was painful. More so, it hurt because we went out of the Championship.
"We're back at that same stage now so hopefully we can get a performance that will get us what we want this weekend.
"This is where you want to be. We're very much looking forward to getting in there. We've refocused very well since the Ulster final. That refocus came on very quickly so we're happy with where we are. It is a good position to be in."
Paul Grimley and Armagh have hit the headlines this week because of their ban on media engagements – which reached farcical levels on Wednesday when a press conference, scheduled by Armagh in Dundalk, was called off at the eleventh hour. All the while, McGuinness and Donegal have kept their heads down and they go to Croke Park with the aim of knocking off another block on the September Road.
McGuinness said: "We're hoping, as we always are, for a performance that will get us over the line and into another game.
"It's knockout football and there's no safety net now. Championship football and against Armagh in Croke Park, you have to look forward to these occasions and these games."
A year ago, the future was uncertain with McGuinness holding a review of his own position and a number of players also giving careful consideration before agreeing to go back.
"I think there were a few lads that had made decisions, in their own head, that they were gone," Karl Lacey mentioned last week at a press call in Dublin. Lacey himself wasn't one of them, but at a team meeting captain Michael Murphy led the calls for the united front again.
"It was just an honest talk between every single player, about where they were at. A few players felt they just couldn't give it anymore, and we tried to get them to change their mind."
Lacey himself is determined to have no regrets in the years to come. He says: You're not going to be looking at next year, by that I mean there's no holding back anyway.
"I'm 29 now, going on 30, in September. Again, I don't want to have any regrets, or look back when my career is over and wish I should have given it more."
Posted: 9:00 pm August 7, 2014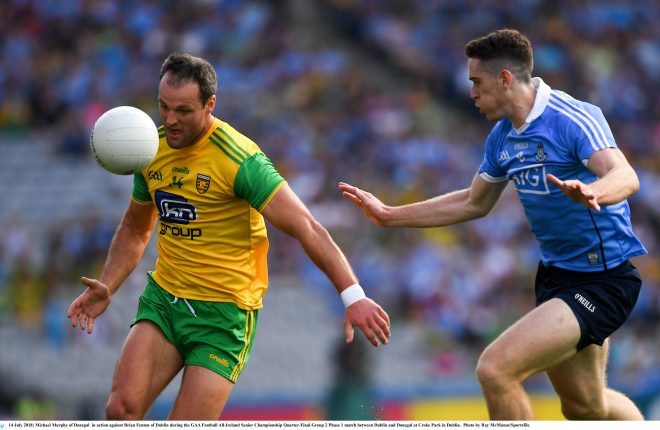 Dublin too strong in Croker.