BY CHRIS MCNULTY AT MARKIEVICZ PARK
DECLAN Bonner doesn't want his minor players to merely admire the surroundings when they run out at Croke Park for the All-Ireland Minor semi-final in four weeks' time.
Bonner's side will take on Dublin or Cork in the semi-final after edging Roscommon in Saturday's tense quarter-final in Sligo.
The 1992 All-Ireland winner has taken this group through successful campaigns at Under-16 and Under-17 level and now stands poised to lead them into Croke Park on August 31. And the Na Rossa clubman insists that they won't be going down the Jones Road as tourists.
"I said to the lads: 'We aren't going to Croke Park to make up numbers'," Bonner said.
"This is an All-Ireland semi-final. It could be in Tuam Stadium and it would be the same. The fact that it's in Croke Park is a bonus.
"Are we just going to see Croke Park? No. We're going there to win a football match. The All-Ireland semi-final just happens to be in Croke Park. No doubt we're happy we're going there, but we have plenty of work to do.
"We have to go there and get a result. We have just two steps to go now."
The bright lights of Dublin 3's great Gaelic Games Cathedral is on the horizon after Donegal had to navigate a complex Roscommon puzzle, the likes of which they're unlikely to see again. Fergal O'Donnell's team stood a disciplined pack behind the '45 and rarely budged.
But Donegal did just enough to see them off, but not before a late scare.
"It's very difficult. When you're packing a line of six defenders and then another three before the midfield it's very difficult. We knew what to expect and we came out with the result – which is what we came for," Bonner reflected.
"Fair play to Roscommon, we knew what they'd come with and the way they'd set up. It was everything that we expected.
"They kept sitting back, but we kept trying to go in with it instead of drawing Roscommon out to us. Some of them are still very young lads and that will be a huge learning curve for them. It's a massive experience for them to get.
"We defended it out well because I felt a lot of legs were getting tired when they got the goal."
Indeed Donegal were wilting when Noel Gately smashed past Danny Rodgers 13 minutes from the end for a goal that woke Roscommon from a slumber that seemed to have put them out of contention. Donegal defended heroically in the late chapter, with a series of crucial blocks keeping Roscommon at bay.
Having led by a point, 0-5 to 0-4, at half-time, Bonner was disappointed his side didn't get a stronger grip and touched on the eight wides kicked by his team in the opening half-an-hour.
The Donegal manager said: "I wouldn't have been happy with the first-half performance. We made a lot of elementary mistakes, which we don't often do. We weren't patient enough. Against a set up like that you just have to be patient. Roscommon's set up was very difficult to break down."
In many ways, they were like the Donegal seniors. After a cagey first-half and a slender half-time lead they kicked on in the third quarter when they managed to go 0-10 to 0-4 clear.
Bonner said: "We started the second half really well and that was a period that we put a lot of concentration on. We kicked a few scores and then they got a goal out of nothing basically. That really rocked us back and it was a real ding-dong battle from then until the finish. We showed good character because the momentum was with Roscommon.
"A lot of lads will be disappointed with their own performance because they haven't reached the heights that they have done. But they showed a fair bit of heart and desire in that final few minutes when their backs were to the wall. It was heart stopping stuff.
"It's good from a manager's point of view as we have a lot of stuff to work on over the next four weeks. The lads will be right back down to earth, but we're delighted to get over the line. A lot of the players will say that they didn't perform to their capabilities. Some of the other players really stepped up to the mark – Cian Mulligan was outstanding – and that's a big positive."
After wins over Derry, Antrim and Armagh saw them collect Donegal's first Ulster minor title in eight years, the burden of expectation was on their young shoulders. Bonner could feel it beforehand.
He said: "This was a different kettle of fish. I could sense when they arrived, with the weather not being great and a bit of a wind swirling about, even in the warm-up that they were a bit more apprehensive than they'd been in the Ulster final. They took the final in their stride and took that whole day in their stride. There was a huge price at stake."
Posted: 3:00 pm August 4, 2014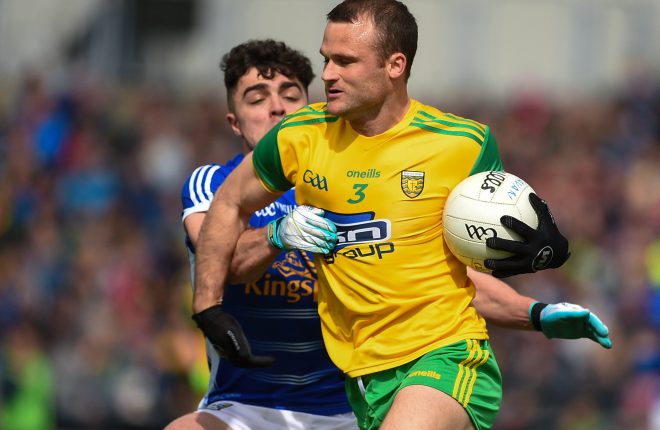 Donegal defeated Cavan by eight points last Sunday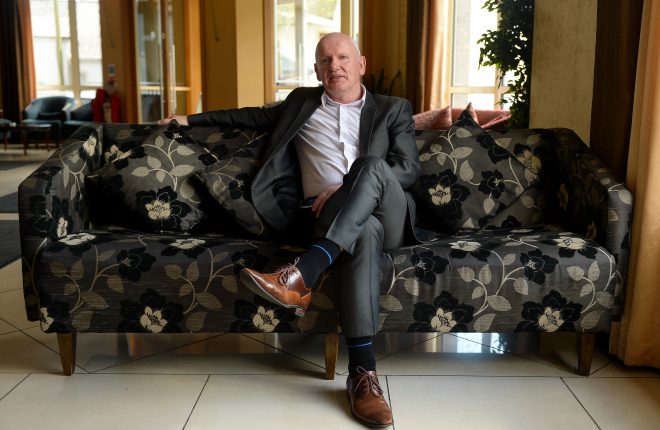 Donegal will take on Cavan in MacCumhaill Park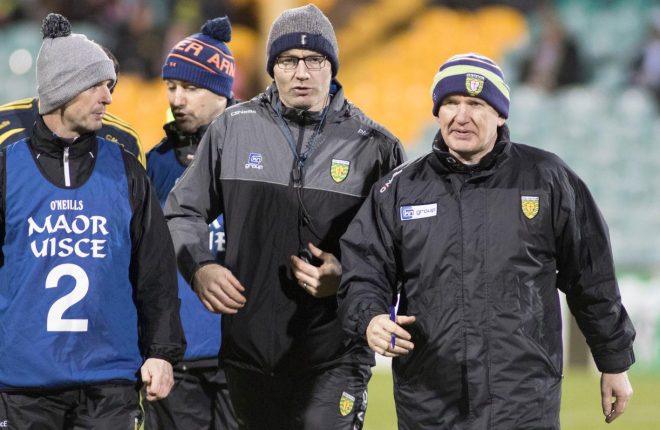 Donegal face Mayo on Sunday at 3pm.