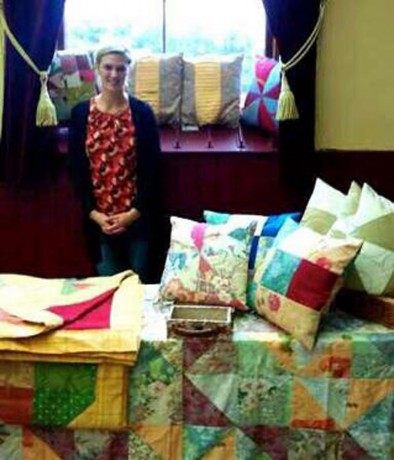 INTRODUCING Kim McElhinney, a textile artist whose colourful and skilful work recently caught my eye. This talented and extremely humble beauty is from Downings and quilting is her thing.
"My Granny Cobbe sewed her whole life. She had a curtain making business and she taught my mum to sew. When I got my sewing machine, mum taught me and I have been quilting since – it must be in the genes! I love making quilts, I could sit for hours sewing and not notice the time flying by."
Kim has always loved creating and completed a degree in Art & Design in 2009. Kim then started quilting in 2012. Her most popular quilts are cot quilts, which she personalises with the baby's name. She sews with all kinds of colours and uses different themes in her work.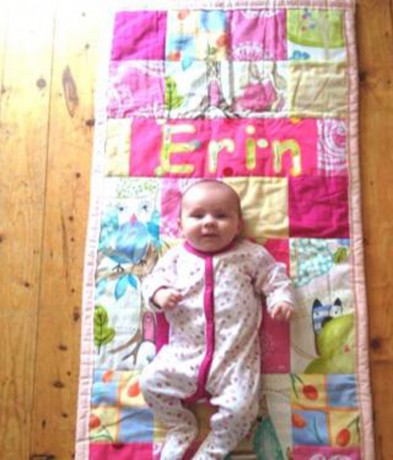 She finds that the most popular theme in Donegal is the farm, which she has made for both baby boys and girls! She makes patchwork patterns, and taught herself how to do 9 Patch, pinwheel and Jacob's Ladder patterns.
Kim uses a micro-fibre fleece on the back, that's her trademark, what makes her quilts unique. It's lightweight and really soft and cosy at the same time, perfect for snuggling up to.
She make lots of different sized quilts, from cot to king size as well as cushions in all different kinds of colours, shapes and sizes. There is a lot more to making quilts than sewing, she has to measure, mark, cut, iron, pin – and measure again.
Kim's latest venture is sewing 'Memory Bears' which personally I think are adorable, a beautiful gift idea. She makes them using a child's old clothes and babygrows, and up-cycles the clothes to make a teddy keepsake.
Kim has made some very special quilts which have been given as birthday, christening, Christmas and wedding presents. She has sent quilts as far away as Australia and America.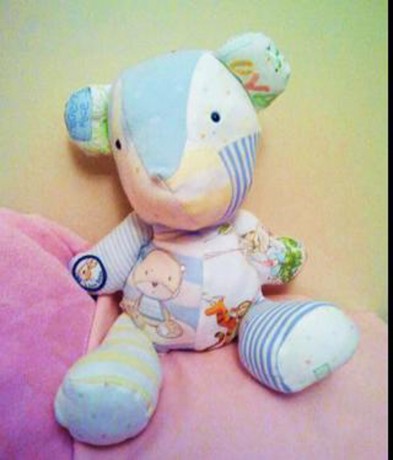 "I love going to local craft fairs to display my quilts, and meet other crafters. I have a Facebook page which I post photos of my quilts, Kim's Quilts – Donegal."
Kim has a range of popular themed children's quilts, such as seaside, machinery, fairies, and animals. She makes single, double and king sized quilts to match the customer's colour schemes.
"My cushions and quilts are also available in Barry's Irish Art & Crafts in Downings, a non profit shop promoting local makers," she said.
Kim will have stalls at the Kildarragh Fair, Dunfanaghy on, August 9 and at the Carrigart Festival on August 23 if you would like to meet her and see more of her work. You can find Kim on Facebook 'Kim's Quilts-Donegal' to check out more of this talented artists work.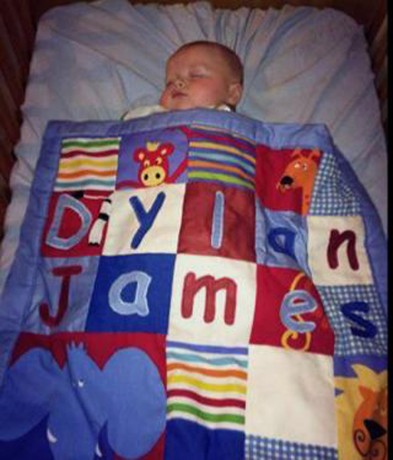 Zara McDaid can be contacted on Facebook, search 'Zara Mc Daid Art', www.zaramcdaid-art.blogspot.ie or e-mail is zaramcdaid@hotmail.com
Posted: 8:30 am August 6, 2014