BY CHRIS MCNULTY
SUNDAY'S Ulster final will be a 31,900 sell-out at St Tiernach's Park in Clones, the Ulster Council has indicated.
Tickets were thin on the ground as we went to press yesterday  evening and the expectation is that the 'full house' signs will be posted in Clones well before Sunday.
"We are definitely expecting a sell out. It's heading that way," said the Ulster Council President, Martin McAvinney.
By Wednesday night, the Donegal County Board had shipped out 8,000 tickets from the office in Ballybofey around the county's forty clubs and Donegal officials say that there will be 'at least' 15,000 Donegal supporters in the ground by the time Maurice Deegan signals for the off in the senior final at 4 o'clock.
Sunday will be only the fifth time – after 1963, 1991, 1992 and 2006 – that both the minor and senior footballers will be in action in Ulster finals on the same day. Declan Bonner's minor team takes on Armagh while Jim McGuinness's senior team face Monaghan in a repeat of the 2013 final.
Donegal has never won a double before.
"It's a huge day for the county," said the Donegal County Board Chairman, Seán Dunnion.
"It's absolutely massive when you consider that it's only the fifth time in history that the two teams, the seniors and the minors, have been in the final on the one day.
"It will hopefully be a historic day on Sunday.
"It's a great opportunity for both teams."
The County Health and Wellbeing Committee's campaign in conjuction with the Donegal Road Safety Working Group continues this weekend.
Mr Dunnion said: "We encourage motorists to make a personal commitment to drive responsibly and a special appeal is being made to all Donegal supporters travelling to and from Sunday's finals to drive with care. On the road as on the pitch you need to be alert.
"We want to ask Donegal people to leave early and drive safely. It would be great to see a big Donegal support in for the minor game."
The County Chairman is hopeful of having the honour of welcoming both the Fr Murray and Anglo-Celt Cups into Donegal town on Sunday night.
He said: "What has been obvious to me and to anyone close to these teams is the level of preparation and planning for both teams. No stone has been left unturned. It has been 110 per cent and it certainly won't be for the lack of effort if either of them don't win on Sunday.
"I have to take my hat off to the two managers, Jim McGuinness and Declan Bonner, and their backroom teams. They have done unbelievable work."
The Board's new sportswear manufacturing deal with O'Neills has meant that they receive royalties on each item sold and the advancement of the two teams into the provincial final will mean a welcomed boost to the finances.
Mr Dunnion said: "There has been a huge uptake in gear, between the jersies and the leisure wear. Teams being successful is critical to the finances. It costs money to run the teams and there is so much effort and so much financial needs there. O'Neill's gave us a very good deal and the teams have been going well so people have rowed in behind them.
"We want to turn Clones into a sea of green and gold on Sunday."
Posted: 7:00 am July 18, 2014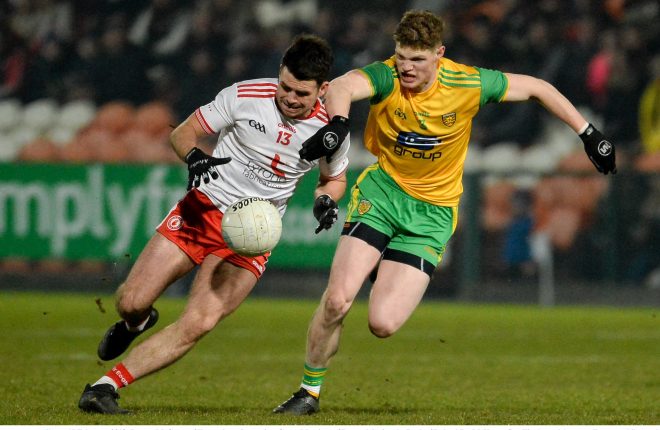 Good showing from Declan Bonner's team.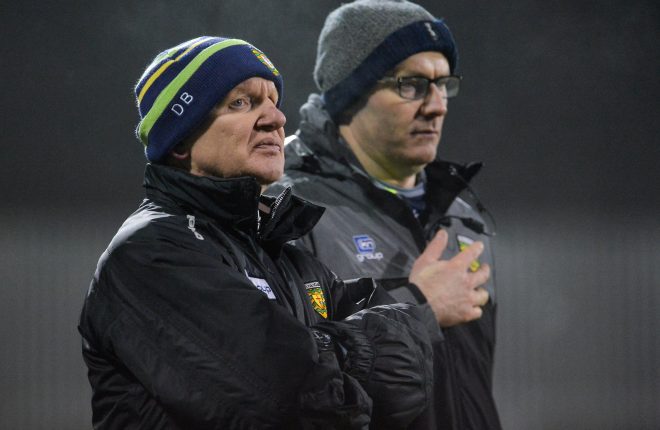 DECLAN BONNER will look to collect the first piece of silverware from his second tenure in charge of Donegal.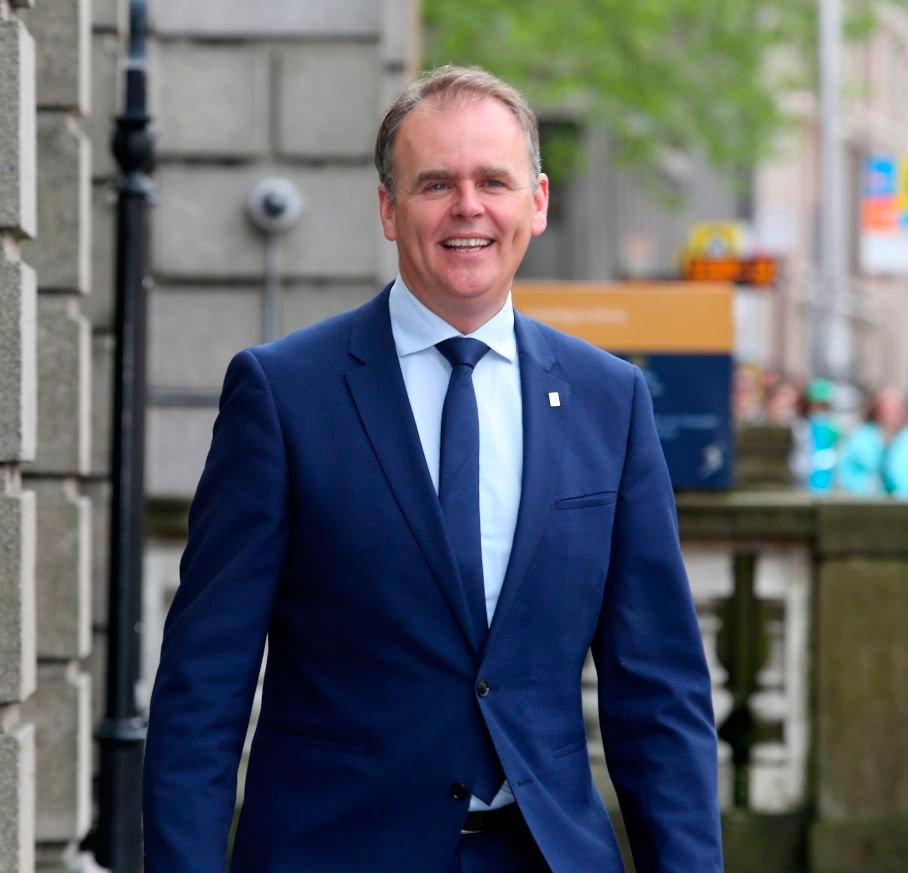 Four Lane Carriageway from Dublin to Letterkenny included in massive infrastructure spend.