TWO women arrested during raids of suspected Letterkenny brothels over the Donegal International Rally weekend have been ordered to leave the jurisdiction.
Judge Paul Kelly gave the two men, who appeared at yesterday's sitting of Letterkenny District Court, 72 hours to leave the jurisdiction.
Ann Antonia Ramirez Bueno (41) and Melanie de la Torre (30) were arrested on the night of June 20 following the raid at an apartment on Larkin's Lane. They were later charged with knowningly permitting the premises to be used as a brothel.
Solicitor, Mr Gordon Curley told the judge his clients wished to have the matter dealt with on a plea and that they were willing to leave the jurisdiction.
Inspector Goretti Sheridan said gardaí raided the apartment at 9.05pm and found de la Torre and then Ramirez Bueno who was in a state of undress with a male in one of the bedrooms.
The inspector said both defendants admitted offering sex for cash and gardaí found €2,000, as well as Danish Kroner to the amount of 300kr stashed in a handbag in the press.
The court heard that Ramirez Bueno said to gardaí how great it was how much she was earning and told them she had spent €200 on perfume in a Letterkenny pharmacy.
Mr Curley told the court that de la Torre, originally from Equador, had been in Ireland for some time, while Ramirez Bueno, originally from the Dominican Republic, had only been in Ireland a two days. He said both had family in Spain and wished to travel there as soon as possible.
Judge Kelly asked what the two defendants had been doing since being release on June 21, to which Mr Curley said that they had travelled to Spain for a period.
The judge convicted the two defendants and ordered them both to enter a peace bond for twelve months not to reoffend and leave Ireland within 72 hours.
Judge Kelly released €250 each from the money confiscated to allow the defendants to return to Spain. Items belonging to the women, including mobile phones and a laptop, were returned.
Posted: 2:21 pm July 15, 2014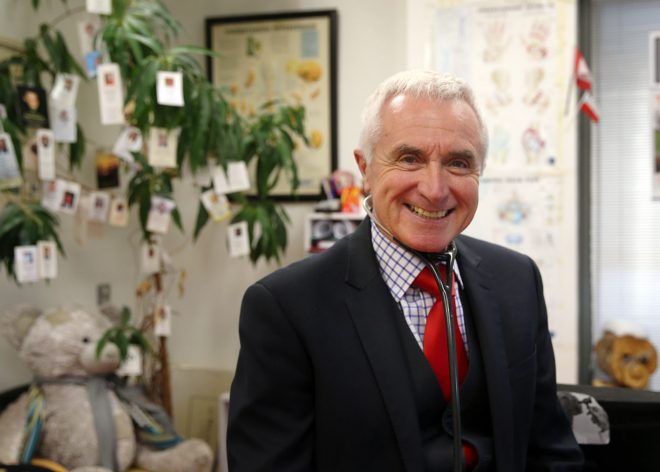 Letterkenny based GP Dr James McDaid said that an 'awful' lot of people across Donegal were using benzodiazepines.