THIS week I am taking a step away from my usual ramblings as I want to share my Business Bootcamp experience with you. I joined the Business Bootcamp at the start of 2014 as I want to grow my entrepreneurial skills.
I have a business idea and this programme takes you through various stages to help turn your idea into something real. We were assigned a business mentor which I have found hugely beneficial. Over the past few months we attended numerous workshops to learn more about areas such as finance, sales and marketing and preparing a business plan.
We have been working on our plans over the past couple of weeks and will present them to the group on July 31. This will be a great opportunity for us to showcase our abilities and practice giving a presentation.
For those of you who have had to deliver a presentation you will understand how daunting the prospect can be. The Business Bootcamp coaches us in this area and our mentor Gerry Faloona offers tips and advice on how to speak clearly and get the right message across.
I am so glad I decided to participate in the programme and the skills I have acquired along the way will serve me well in the future. Patricia Keane is the Donegal Business Bootcamp co-ordinator and is available at patricia.keane@enterpriseni.com.
The programme is a cross border partership between Donegal County Council and six councils in the greater Belfast area. It is great to get the opportunity to make connections both north and south of the border as these connections are vital to anyone looking to start a business.
I cannot recommend the bootcamp highly enough and with a new programme starting soon I would urge you to get in touch with Patricia.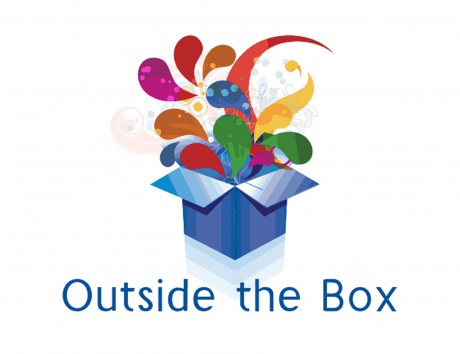 I wanted to include the story of my best friend Emma Boylan as she has been in business over a year and is a great example of how to do it right!
Emma started her journey as an intern with the Letterkenny Chamber of Commerce where she received guidance from Chief Executive Toni Forrester and previous chamber president John Watson. During Emma's nine-month internship she achieved quite a lot.
Emma worked hard on the ShopLK initiative and it is largely down to her that it was a success. I have watched Emma grow over the past few years and I have so much respect for her crazy work ethic. Anybody that knows Emma will know what I mean.
She has always had that inner strength and determination and I knew that it would take her places. Having your own business is not easy, you don't just go home at 6pm and relax for the evening, you have to be on hand at all times to deal with any problems that may arise and if you are not willing to do that then self employment may not be for you.
Emma finished her internship in February 2013 and two days later she opened her own business. She had clients lined up before she left and she did not waste a single second in getting up and running.
I suppose now would be a good time to tell you what she actually does! Emma is the owner of Outside The Box. She offers PR, marketing and social media and in the past year and a half she has done everything she could to get her name out there, and guess what? It worked.
She is well-respected and liked by her fellow entrepreneurs and she is very, very good at her job. However, not content to just continue on at the same level she is at now, Emma recently joined the START Programme which is run by the same organisers as the Business Bootcamp.
START is designed for those in business at least six months and it is a great platform for new emerging enterprises. The programme offers advice on areas such as grant application and funding which is important for new businesses.
People don't always realise what help is out there and to be given this useful information can turn a good business into a great business. For more information you can email Patricia Keane on the above email address.
Emma told me that she joined the programme as she wants to grow both personally and professionally and the START programme is the perfect place for her to do that.
I have learned a lot from Emma over the years and it is so nice to be able to write about her success. I am very proud of her and cannot wait to see what new heights she will reach. 

Nikki Bradley is the founder of Fighting Fit For Ewing's, a campaign to promote awareness of Ewing's Sarcoma. Nikki is sponsored by All Sports in Donegal Town. Support her campaign by giving 'Fighting Fit For Ewing's' a LIKE on Facebook or follow her on Twitter @nikkibradley59
Posted: 6:30 am July 16, 2014