BY CHRIS MCNULTY
STEPHEN Friel was content with Red Hughs' winning start to their Junior A Championship campaign but the Dungiven native wants his side to add a ruthless edge to their play.
Seven points from Damien Browne helped them to a 0-11 to 0-9 home win over Urris in Group 1, but they contrived to make sure they were holding on by the end of a game they should have had wrapped up long before its conclusion.
"We were four or five up and even though we were lording it at midfield, we missed easy chances," Friel said.
"A more clinical team takes those chances and puts the opposition away. We were going for goals when we shouldn't have been. That probably comes with a lack of experience. We are a very young side.
"We had chances when we were four up, gilt-edged chances that we didn't take. Urris, as you'd expect, kept coming at us and they had chances right at the end. They could have goaled from it.
"This team that we have doesn't know how to win easy. It's nice to tough it out and a victory is a victory, however we get it."
Red Hughs have had an indifferent League campaign, but with games in hand Friel is hopeful that his team can climb their way up the ladder, while last week's win on home soil leaves them well poised to make a push for one of the qualification spots out of their Championship group.
He said: "Whichever team was to lose would fancy their chances of qualifying from the group. The nature of the Championship is such that the best teams will emerge. This means nothing; it just means we have a better chance of getting through.
"We'd like to think we'll make it out of the group.
"If we can stay in Division 3, we'll look to build. The League is our top priority."
With the emergence of youngsters like Johnny Carlin – who came on for the second half last week – the future is in good hands. Their standout performer last Saturday evening was Stephen McMenamin, a member of the Donegal minor squad who has recently recovered from injury. His display at centre-back was that of an experienced number six.
Friel, who managed the Donegal minors last year, said: "Stephen McMenamin is a real Rolls Royce of a player who will still be a minor next year."
Damien Browne hit seven points and his scores proved vital to stave off the Urris comeback when it came.
Friel said: "Damien bleeds Red Hughs and is a joy to work with. The players all look up to him.
"We have some fantastic players here. We do have fine players in the likes of Damien, Eugene Browne, Colm Melaugh and others. We want to make sure that they aren't looking over their shoulder when it comes to the crunch."
Posted: 8:00 pm July 9, 2014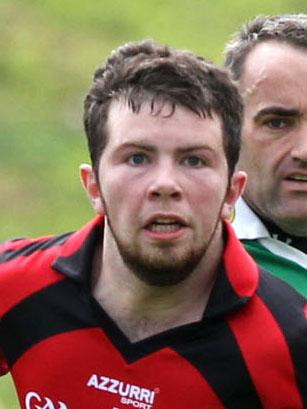 Calvin Bradley gives us an insight into the Red Hughs dressing room.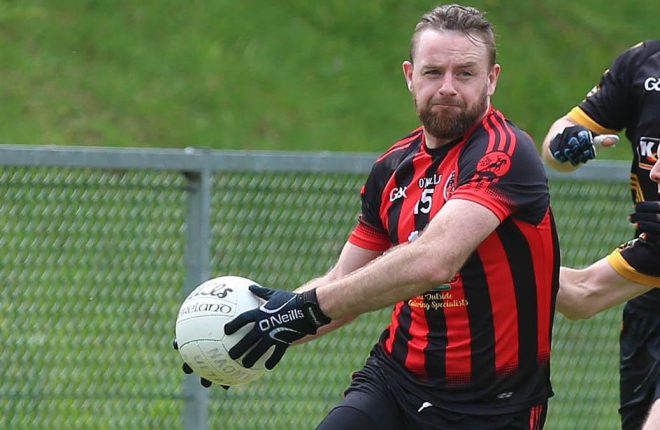 Red Hughs play Killybegs on Saturday
County Board now searching for a replacement.