BY SEÁN P. FEENY
A US Sportswear company last week brought some of the world's top outdoor and adventure media to County Donegal.
Global sportswear company, Columbia, chose Ireland for its 2014 annual press event where they bring their media guests to a specially selected adventure location.
Columbia Sportswear are a privately owned billion dollar company and are the largest manufacturer of outdoor clothing in the US and one of the biggest in Europe.
 
This year they brought almost 20 media from US, Europe and elsewhere to sample a piece of the Wild Atlantic Way in Donegal. Footage shot and photography taken on the trip will be used to promote their 2015 clothing range globally.
The travelling journalists represented global publications and websites such as Backpacker Magazine, Outside Magazine, outsideonline.com and gearjunkie.com. 
After spending a night in Dublin, the group headed to the North West for a three-night stay in Donegal where they sampled all that the region has to offer the adventure traveller.
Some of the journalists even participated in Gaelforce North last weekend taking the adventure race very much in their stride.
One of the men to take the journalists to the see what the county has to offer was West Donegal-based Iain Miller who runs the company www.uniqueascent.ie.
Iain is a fully qualified mountain instructor who has a unique set of skills gained for over 30 years as a mountaineer and as a marine engineer for 20 years.
He has explored the mountains and coastline of County Donegal for the last eight years resulting in a unique and in-depth knowledge of the geography and features of the area.
Iain's company offers a full range of courses and guided packages along the coast and mountain ranges of Donegal. Iain said: "We specialise in providing ascents of sea stacks, which is the most adventurous commercially available activity in Ireland by a very long way."
Iain set up a very demanding climb and tyrolean traverse off a sea stack at An Port for the journalists. "It was a hard logistical operation and the journalists climbed up and jumped off the summit of the sea stack.
"What the journalists did was descend to sea level, paddle across the channel to the base of the sea stack, climb to the summit up a 20-metre vertical wall and then tyrolean traverse back to mainland Donegal," he said. 
John Concannon, Director of Market Development, Fáilte Ireland stressed the benefit of hosting these influential journalists.
"It is extremely important for influential journalists such as these to experience first-hand what we have to offer and by providing them with a positive experience of their visit to Ireland, it is our hope that the coverage created will be a lasting legacy and encourage more visitors to consider Ireland in the future.
"We were delighted that Columbia Sportswear chose Ireland as this year's destination and in fact they commented that the variable weather means their clothing can get a proper testing."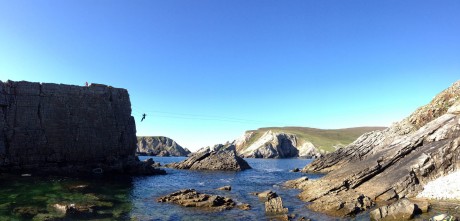 Posted: 3:30 pm July 5, 2014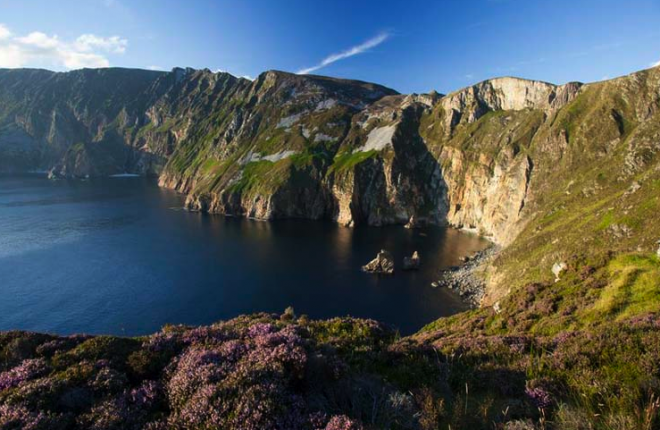 It's official! Donegal is now the 'Media's Favourite Place in Ireland' and we even have the certificate to prove...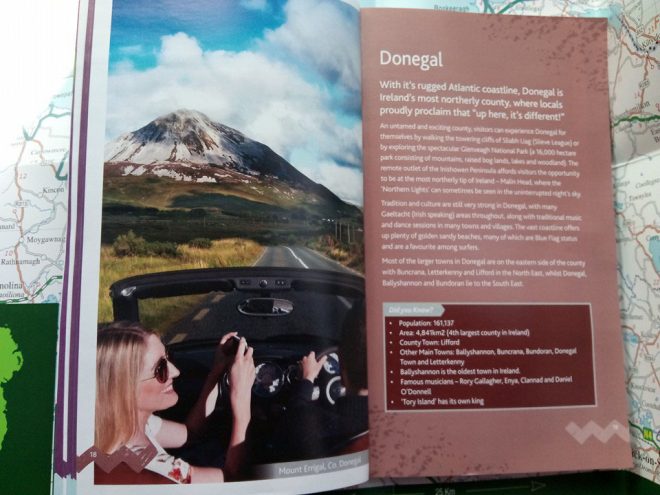 FAILTE has admitted it erred in attributing 'the name of a hotel' to Donegal's highest mountain in one of...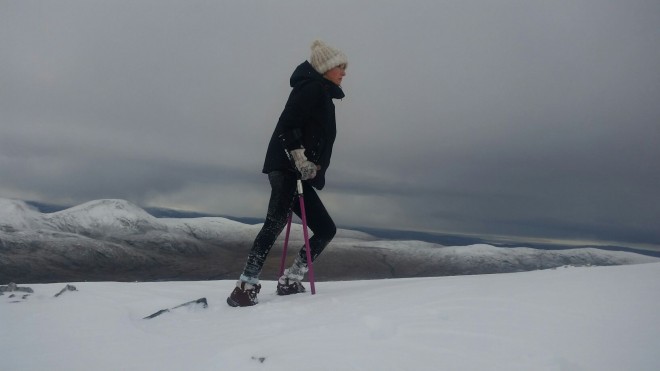 At 8:30am on Thursday January 14th, the founder of Fighting Fit For Ewing's (FFFE), Nikki Bradley set off in...