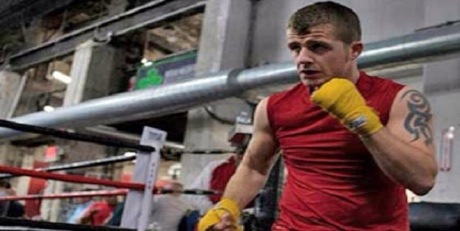 MICHAEL 'Owen' McLaughlin has his eyes on an Irish title – but the Boston-based Carndonagh man fights for the New England welterweight belt later this month first.
While McLaughlin will line up on the canvas on July 26, fellow-Inishowen man John Hutchinson will not now go for the New England middleweight crown.
Hutchinson had a planned fight in England shelved early in June because of a problem with an opponent at the last minute, but the 28-year-old was to return to American canvas on July 26th at the Royale Nightclub in Boston, Massachusetts, the same bill as McLaughlin.
However, the 'Buncrana Banger' will not now take on Russell Lamour (8-0-0) from Portland and instead will fight journeyman Kieron Gray, who has won 29 of his 36 previous fights, in Walsall on Friday.
McLaughlin, meanwhile, clashes with former Floyd Mayweather foe Sam Girard for the New England welterweight Championships – and, if he emerges unscathed, the Donegal man wants an Irish title shot.
Mclaughlin is ranked number six at light middleweight in the BUI rankings and was due to challenge Lee Murtagh for the light middleweight version of the title, before the oldest ever Irish champ was forced to retire.
McLaughlin has now set his sights on the vacant title most recently held by Frankie Gavin.
He said: "After I win this title I want to fight for the Irish welterweight title, either over here or back home. I would sell a lot of tickets regardless of venue and that is a title I really want."
Posted: 12:00 pm July 8, 2014