BY CHRIS MCNULTY
THOMAS McMonagle's welcome back to the League of Ireland was in stark contrast to his brief stint playing in America.
Last Friday, the Burnfoot man came on for Caoimhin Bonner five minutes into the second half of Finn Harps' clash with Cobh Ramblers at Finn Park. The defender, who played for the club in 2012 and 2013, making a total of 48 League appearances in that time, has returned to Harps having had a three-month spell with Temecula FC.
Based in California, they play in the National Premier Soccer League, the fourth tier in America. McMonagle flew out on March 27 and his debut was in a 2-0 loss against FC Force just two days later.
"It was played in 30 degrees of heat and I actually didn't think that I'd last the ninety minutes," the 23-year-old said this week.
McMonagle was brought on loan to Harps from Derry City in 2012 and played in every League game that season, scoring twice. He signed a one-year contract with Harps for last season and had a fine campaign.
When he began to train with Derry City in pre-season rumours were rife linking him with a move back to the Candystripes.
"I did pre-season with Derry just to keep fit," he explains.
"It was Roddy (Collins, former Derry City manager) who set up the move to America actually. He was talking to me about signing, but I always sad that I wanted to go away. If I hadn't done it then I'd never have done it. He was in touch with Paul Byrne, who was the coach out there. Roddy put me onto him and I got out there in March and stayed for about three months.
"I got a three-month visa. It was wild hassle to get a year's visa. They told me to go out and see what it was like. If I liked it they said they'd take me back. It was great, in fairness. It all depends now; I'll see how things go here.
"I said to Roddy and to Ollie that I wanted to go. It was always set in stone that I wasn't signing in the League of Ireland at that time."
With the USA team progressing to the last sixteen at the World Cup, soccer Stateside is on the up, but McMonagle says the standard has a bit to go.
He said: "It was definitely more physical out there. It's all about being fit and strong. There isn't as much emphasis on playing ball because it's about the athleticism. Players wouldn't be as smart on the ball as they are here, but it's definitely getting bit out there and the game's improving."
Last Friday, on a dull Friday night in Ballybofey as the rain spat down on the 311 spectators in attendance, McMonagle was back in a familiar climate again, but in unfamiliar territory. Ollie Horgan's preferred line-up these days is a 3-5-2 with Bonner and Ciaran Coll operating as wing-backs.
"The three-man centre-back way has us really solid," McMonagle said.
"I played in it for the first time on Friday night and it was good. I could notice that I had a lot more time on the ball. It's a demanding system because you're watching more space. I'd never played in a three-man defence before."
With Harps having kept four clean sheets in their last five, McMonagle knows he has a battle on his hands to win a regular place in Horgan's XI.
He said: "I was definitely a bit rusty. For the first ten minutes that I was in, I could feel that the edge just wasn't there.
"I settled after that and got into the game. I just have to fight my way into the team now. The boys won't make it easy and it's one are of the field where we aren't struggling. It's the one disadvantage too of coming in mid-season: The boys are all playing all season to these systems and then Ollie will have in his own head what team he wants to put out."
His style goes into that folder marked 'cultured'. Comfortable on the ball, he's a far cry from being a hoof-and-head centre-back.
"Yeah, I like to get on the ball quite a bit," he said, " but I think I was only sent back in there because I'm tall enough!"
The move to return to Finn Park was made by the player as soon as he came back across the Atlantic.
He said: "You can see his work ethic with everything he does. Himself and James are a good combination. It's about work first and then play. All the boys have bought into it and that's a massive help.
"I enjoy it here. The boys are amazing and we're really together as a team. It's a tight-knit group and that has helped us."
Despite Harps being in danger of falling behind the leading pack, as they prepare to face Galway FC in Ballybofey, McMonagle hopes that they can gain some traction in the coming weeks. He said: "If we beat Galway we're right back in it. We need to beat Galway. Friday was one of those games where, if we'd scored one would have won comfortably. We have to win this week. It could really give us some momentum."
Posted: 2:30 pm July 18, 2014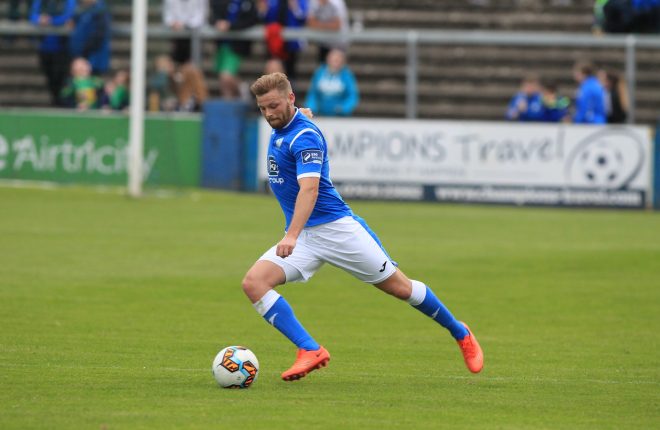 Cobh made the long journey home with the three points.
Ciaran O'Connor netted the winner.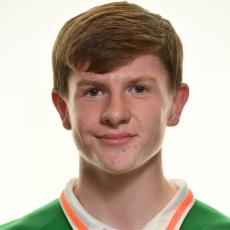 O'Reilly is currently a member of the Finn Harps U17 squad and will remain with Declan Boyle's outfit until...