BY CHRIS MCNULTY
GARETH Harkin started for Finn Harps in a League game for the first time in thirty-two months last Friday night.
At the close of the 2011 season, which ended in a 1-0 defeat at Mervue United, the Letterkenny man packed the satchel and headed for Australia.
Ollie Horgan's installation as the Harps manager last November coincided with Harkin's return. Horgan had managed Harkin in a previous living at Fanad United and gave him a pre-season trial.
After two full calendar years out of the game Harkin was more than a little ring rusty at first, but he showed enough to win a one-year contract. On Friday night, he had a solid ninety minutes as Harps defeated Waterford United 1-0 at Finn Park.
"It's good to be back," he said having had to wait longer than he expected having been out injured at the start of the season.
"I got myself an injury and missed a few weeks. I got back again, slowly but surely and the wee break did me the world of good. I did my own training and came back fresh. I trained well all week. It's great to get a run out and better again to get a victory.
"The Waterford game was my first ninety minutes in a long time. I need to stick at it now and get better. I still need a few more ninety minutes under the belt to get fitter. I felt good and am getting back to myself. I want to get better and better each week. I just want to push on.
"It has been frustrating, but I've been out of football for two years. I've come back and got myself fit, but I lost two years there. I just kept having these wee set backs, but I've been training well recently. In fairness, Ollie and James (Gallagher) have said that if you do your bit on the training pitch they'll give you the chance. Hopefully I've taken my chance now."
Harkin made his return to Harps colours in a low-key pre-season opener at Cockhill Celtic, but it was May before he appeared for the first-team, coming on as a late replacement for Josh Mailey in the 1-0 home defeat by Shamrock Rovers B, Harps' opponents this weekend.
There were times during those early weeks where both he and Horgan wondered if signing was for the best.
"For me, the first few weeks were tough," Harkin said.
"Compared to most people I was way behind, but I put the head down and didn't say anything. I just kept working at it.
"We train a lot and we see each other a lot of the time. It helps team spirit and that sort of thing helps you find an extra couple of per cent on match day. It's about getting results now. We need to kick on because this First Division is wide open. A few victories and we'd be back in it – that's exactly what we need."
Gallagher, Horgan's right-hand man, signed Harkin for the 2011 season. That year, he played 21 times in the League and netted twice, in a 2-2 draw against Limerick in his first appearance and in a 4-1 win over Wexford Youths. A son of former Harps and Fanad United ace Kenny Harkin, Gareth began his career in the family ways at Fanad United.
He played for the Triagh-A-Locha side in the Ulster Senior League and had spells at Derry City and Limavady before joining Coleraine. He impressed in the Irish League with the Bannsiders and won a new contract before leaving to link up with Harps, where his grandfather, Tommy, is now the kitman having made the move from Fanad with Horgan.
Deployed on the left flank, Harkin's shift was one of encouragement last Friday. He gave Harps new-found width and could have scored in the 13th minute, but didn't connect properly from 20 yards.
He said: "We're working that last third so much, but it's just the final ball. That was probably the most chances that we've created in a long time. On another night we could have scored two or three. The boys at the back have been brilliant, so it's up to us at the other end to give them a dig out."
For the first time this season, Harps got joy down the flanks with Harkin and Michael Funston among their better performers.
Harkin said: "We have worked on that. Mickey has great energy and can give us width. We haven't been doing much in the wide areas lately. Thankfully it came through against Waterford.  
"It's positive. We've created chances, so hopefully now we can put more of them away. It's great to get the victory."
Harps took the win thanks to Ruairi Keating's goal in the 53rd minute, his sixth goal of the season. Keating raced clear after a mix-up in Waterford's lines of cummunication, as Paddy Barrett's clearance rebounded off Brian Nolan and into the path of the pacy Harps striker, whose finish was precise and deadly.
"We felt that the final ball was missing in the first half," Harkin said, "but we were making some good moves.
"The final ball has been missing in the last few weeks too and we talked about that at half-time. We said we just needed to pick the right ball. We could have had a few more.
"One-nil is always a dodgy score. You'd always like that second goal as an insurance. We felt comfortable and we were very strong defensively. The boys at the back were really good – they didn't miss a thing.
"We could have wrapped it up, but it's a victory that we needed. We need to carry that on now.
"James and Ollie have instilled in us that it's all about hard work. In fairness, we never concede much, but it's the scoring part. We've felt unlucky in the last few weeks. We've been down to ten men a lot, but we've still got some great performances."
Posted: 2:43 pm July 4, 2014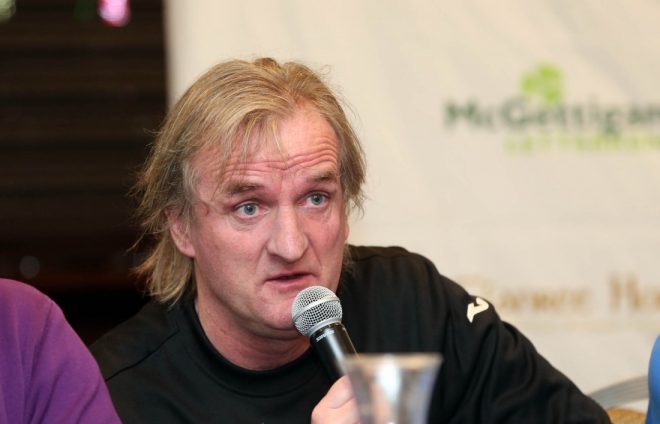 With the summer transfer window opening this Sunday, July 1, the Harps boss is instead content to spend every...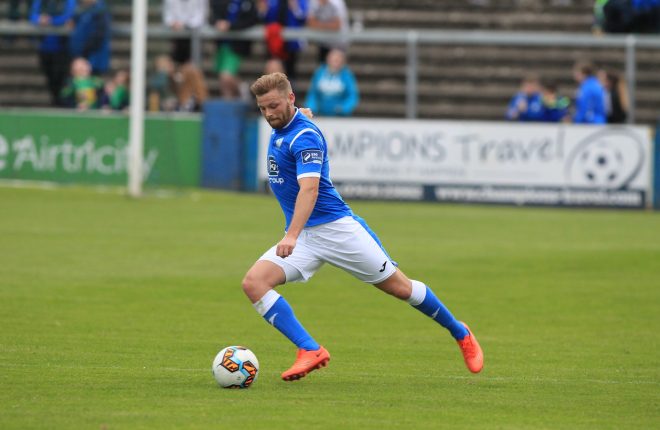 Cobh made the long journey home with the three points.