BY CHRIS MCNULTY
OLLIE Horgan remains on the lookout for additions to his strike force, but the Finn Harps manager has admitted that the club's budgetary restraints have made his transfer window advances fruitless.
With Ruairi Keating's loan from Sligo Rovers not being renewed and with Marc Brolly opting against making a move to Harps, Horgan's options in his attack are limited.
While a midfield playmaker had been top of his priority list during the first half of the season, a goalscorer is now an immediate priority for the Harps manager.
"Of course we're looking to add to the panel, but it is with huge limitations," he said after Friday's scoreless draw against Cobh Ramblers in Ballybofey.
"You can't just go out there and pick up a ready-made centre-forward with experience. They cost.
"It's not straight forward. We're on the lookout, yeah, to strengthen the squad in all areas, but particularly at the top end. As of yet, that hasn't happened.
"It's frustrating. It's not a problem identifying players I'd like to get. It's the attraction of what I can offer them that is the difficulty."
While Harps have now kept four clean sheets in their last five games, they have scored just thee goals in the same period.
Just four times this season, Harps have scored two or more goals in a League fixture. On Friday, they found the going tough against a Cobh side that held on to claim a first away point of the season.
Sean McCarron does return from suspension for Friday's game against Galway FC at Finn Park, but elsewhere Horgan is reliant on 17-year-old Darragh Black, who did show some flashes of promise when he was sprung from the bench against Cobh.
Horgan said: "We went as positive as we could. We put Darragh on and we put Carel (Tiofack) on to go for it. It wasn't for the lack of trying men and being positive. Darragh did well. He had one or two chances. He took a wrong decision, but he wasn't the only one. He is young and he did well. Please God we'll get him more time.
"There are positives in that the lads who are there and are training: Darragh Black hasn't missed a training session in the last three months. He did very well when he came on.
"Paul McVeigh absolutely worked his socks off there too, but it just didn't happen for him. I can't fault him for his effort or commitment."
For Horgan, it was a night when his side were frustrated by their own blunt edge in attack, not to mention a spurned chance to keep themselves in touch with Galway who visit Ballybofey this week.
He said: "It was a disappointing result and a disappointing performance, especially in the first half.
"We upped it in the second half and gave a better account of ourselves. They emptied the tank in the second half, but it lacked the quality to break them down.
"Now, Cobh ran their luck a little bit with one or two point blank saves and getting their feet across a few byline tackles that they got away with. At the same time, they had two chances on the break to win it. While we feel that we lost two points, we could have lost all three at one stage.
"It certainly wasn't for the lack of preparation. Possibly an excuse might be that it was only a five-day turnaround after being in Tallaght on Sunday. That took an awful lot out of the nine players who were left on the pitch (Harps had McCarron and Michael Funston sent off).
"We had two fairly light sessions during the week that we thought would rectify it. The stop-start with the injury to Shane Hallahan (Cobh's goalkeeper) possibly didn't help, but that's clutching at straws.
"We didn't have the drive or passion in it. Had we gone one-nil up, it would have been different, but we were waiting for things to happen rather than making them happen. In fairness, we tried in the second half and we did get in around the back of them. We put a fair amount of pressure on but we didn't take the chances."
Suspensions continue to haunt Harps, with yellow cards for Packie Mailey and Keith Cowan on Friday night now likely to rule them out of Friday-week's game against Shelbourne, while Michael Funston has been handed a two-game ban by the FAI's disciplinary committee following his dismissal against Shamrock Rovers B last Sunday.
On the cards that were given to Mailey and Cowan, Horgan sighed:  "I don't want to sound critical again, but I don't feel that either was a booking. It's difficult with constant suspensions, one or two injuries et cetera. I was quite certain that neither should have been booked, but that's the way things have gone for us."
It all means that Harps enter a run of four games that sees them face the First Division's top four, starting with Friday's meeting with Galway.
Horgan said: "Attacking-wise, they're the best team in it with the players they have. We'll have our work cut out.
"It is difficult to try and push up the table when you have other sides with a bit more mature quality than we have."
Posted: 9:56 am July 16, 2014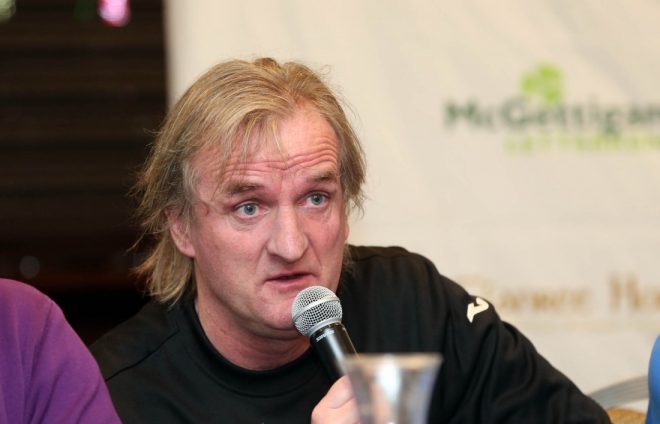 With the summer transfer window opening this Sunday, July 1, the Harps boss is instead content to spend every...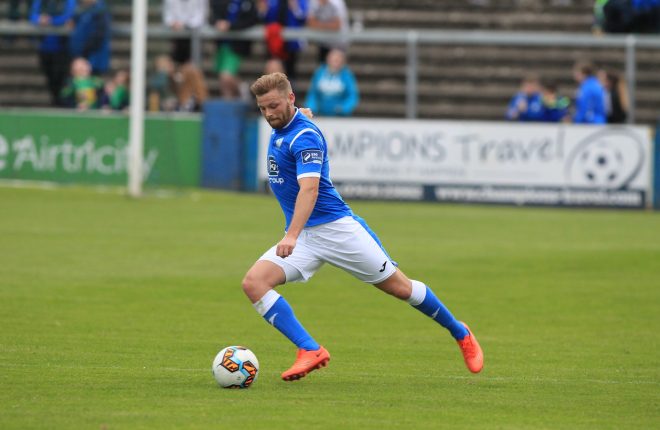 Cobh made the long journey home with the three points.