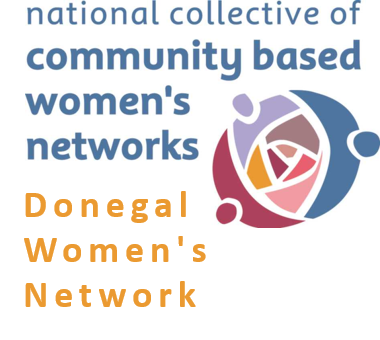 EXTREME concern for the future of the Donegal Women's Network has been expressed following confirmation that their government funding will cease at the end of this year.
The National Collective of Community based Women's Network's (NCCWN) current annual budget is €1.3 million, this funds the work of the 17 NCCWN women's projects throughout Ireland. Donegal Women's  Network and 16 other women's networks nationally are under grave threat of losing their funding now and of possible closure at the end of the year. The NCCWN worked this limited budget in 2013 and the projects engaged with 36, 589 women from many different communities.  NCCWN has demonstrated that this represents excellent value for money.
For the past eighteen years Donegal Women's Network (DWN) has been a voice and advocate for many women in Donegal both at a local and national level. Now with new Local Government Reform, a spokesperson has claimed that Donegal Women's Network will cease to be unless they are successful in their national lobby to have funding retained.
"DWN has helped and supported women coming together throughout the county; whether as a local women's group or through the provision of information sessions, training or hosting networking events or to celebrate women's lives and achievements. DWN has been a voice for Donegal women both at a local and national level," said the spokesperson.
"Over the years it has challenged the structures that impact on women's lives in Donegal. A number of years ago, Breege Doherty, Gender and Equality Policy Officer led out on Donegal's Gender Equality project, 'Restoring the Balance,' the aim of which was to increase the effective participation of women within key decision making structures in Donegal.
"More recently Donegal Women's Network has been very active as part of the North West 5050 group, a national campaign advocating for equal representation in Irish Politics."
The Network has actively supported the sustainability and development of Donegal Women's Domestic Violence Service and worked in collaboration with Donegal Local Development Company as one of the women's sector organisations on the 'MAN-UP Campaign which has recruited men to speak up about Violence against Women.
The spokesperson continued: "Over the past ten years Donegal County Council has 'lost' it's Equality Officer, the Health Services Executive it's Women's Health Development Officer and now in Donegal we are about to lose Donegal Women's Network."
She concluded by asking for support for the campaign for survival by writing a letter to Minister Hogan requesting that funding is ring fenced for the National Women's Collective or lobbying your local Councillor of TD for this.
Posted: 11:36 am July 14, 2014