PLANS have been finalised and early bird entries are being taken for the inaugural running of the Donegal Marathon. The early bird deadline was due to close on Monday but have been extended and will now close on the last day in July.
The marathon, which also includes a half-marathon, will be run on Sunday 24th August and will take place in and around Letterkenny. It is being organised by Letterkenny Athletic club in conjunction with the staff from the former Letterkenny Town Council and the Donegal Sports Partnership.
This was confirmed at the weekend by Brendan McDaid, of Letterkenny AC, one of the organisers of the marathon.
"We have decided to extend it for a few more weeks at least, but it will definitely be closing on July 31st," explained Brendan.
The early bird entry fee is €40 for the full marathon and €25 for the half marathon which are discounts of €10 and €5 respectively on the full entry fees.
Brendan McDaid also said that the marathon had generated a lot of interest, especially the half marathon and that a lot of people have expressed interest in running the race.
The August 24th race will be a first Donegal Marathon. It will be also only the second marathon ever run in the county. The one and only other time that the 26.2 mile distance run took place in Donegal was back in 1983. That marathon was a National Championship race.
Every level of runner or walker is invited to participate. The 26.2 mile course will take in Letterkenny and the surrounding area.
The Full Marathon starts at the Aura Letterkenny Leisure Centre and does a loop around Letterkenny before progressing out Oldtown and on to New Mills. It will then go right at the Glenties Road junction where it joins the Letterkenny to Churchill Road and then returns to the town again past Station House hotel and again out over Oldtown towards Newmills where an extra loop around Glenswilly graveyard is added, finishing at the Aura Letterkenny Leisure Centre.
The half-marathon again starts at Aura Letterkenny Leisure Centre and takes the same course as the full race before on the return to Letterkenny, the first time ends at the Aura Leisure Centre. The course is IAAF certified and entries from over 18s only will be accepted online at www.donegalmarathon.ie or by Letterkenny AC officials.
Posted: 11:14 am July 1, 2014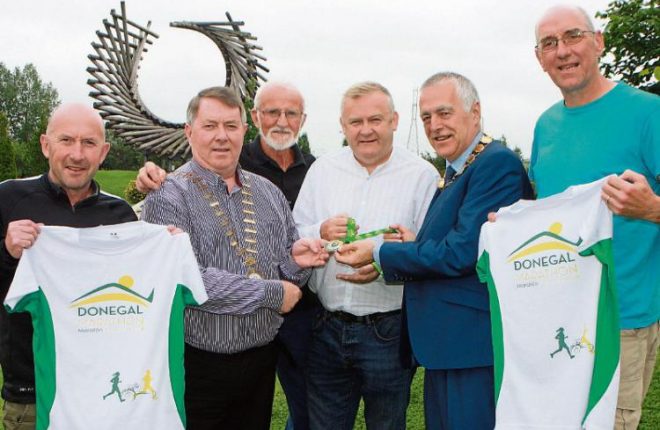 With less than two weeks until the 2017 Donegal Marathon, the committee is calling on the public to assist...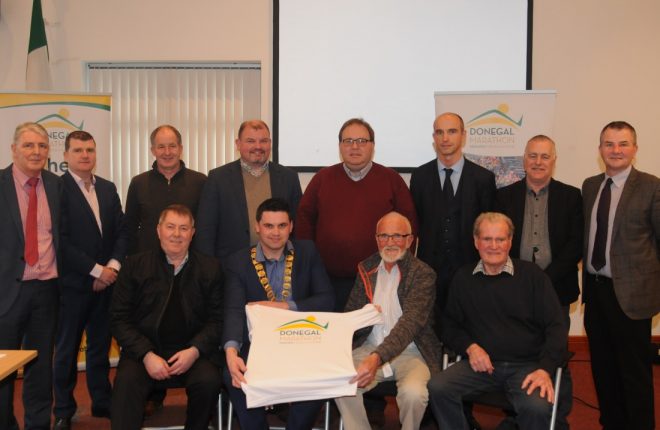 The fourth Donegal Marathon takes place on Sunday, 20th August 2017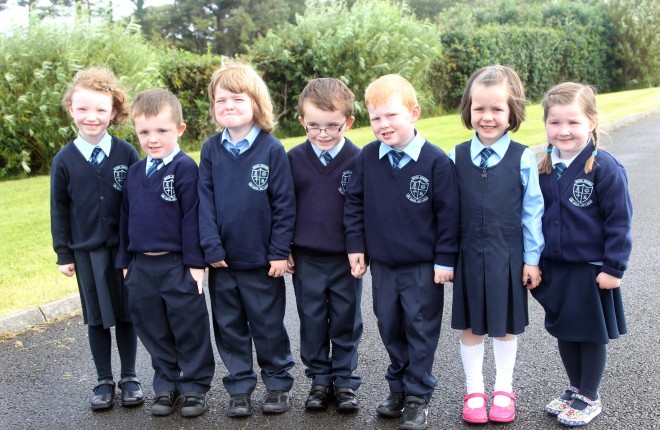 Look through a selection of photographs from Donegal News staff Photographers Declan Doherty and Donna El Assaad this week.