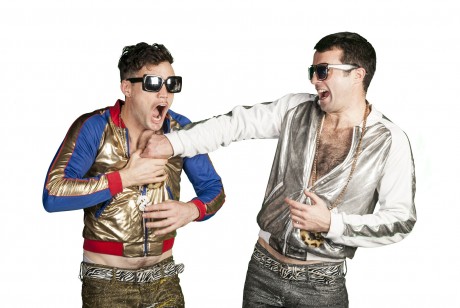 IN WHAT promises to be a chaotic roller-coaster of a show, Lords of Strut present Chaos at An Grianan Theatre, Letterkenny on Thursday 24th and Friday 25th July, 8pm.
Cork performers Cian Kinsella and Cormac Mohally combine comedic theatrics with dance and acrobatics in a show with heart and muscle!
Taking on the persona of celebrity-obsessed but socially impaired brothers these boys can move, they can lift, and they can make you laugh.
Come along and watch these charming brothers try to hold it together as they dance and bicker through a riotous hour of physical comedy.
Lords of Strut formed in 2008 and have since toured 18 countries, winning numerous awards for their unique blend of comedy, theatre and circus.
The performance has received rave reviews with Adelaide Now calling it "a delightfully unpredictable glam culture parody" and Three Weeks, Edinburgh describing it as "a hilarious performance…. funny and brilliantly choreographed."
'Chaos' is the company's third production and sees a return of the characters 'Famous Seamus' and 'Sean-tastic' as they try to change the world through dance.
Expect fluorescent hi-tops, spandex unitards, gravity defying acrobatics and kick-ass dance routines, all set to a soundtrack of guilty pleasures.
A must for comedy fans, dance fans and budding diva's alike. Thursday 24th and Friday 25th July, 8pm, An Grianan Theatre Letterkenny. Admission €12/€10. Age 14+
For full details on the Earagail Arts programme visit www.eaf.ie. Earagail Arts Festival is funded by The Arts Council of Ireland, Fáilte Ireland and Donegal County Council.
Posted: 8:30 am July 4, 2014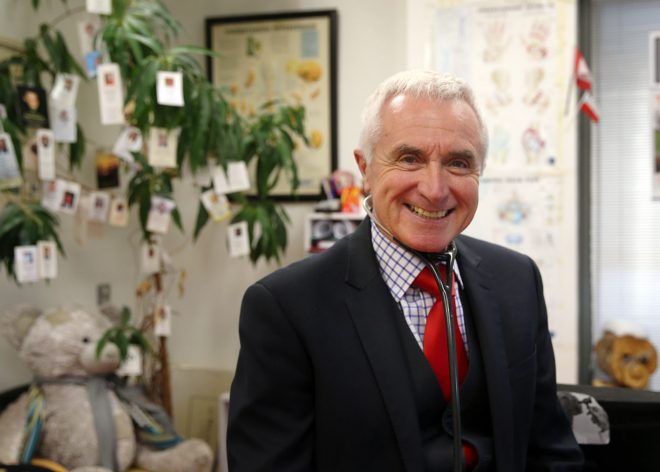 Letterkenny based GP Dr James McDaid said that an 'awful' lot of people across Donegal were using benzodiazepines.