BY CHRIS MCNULTY
DONEGAL minors take on Roscommon in the All-Ireland quarter-final on Saturday in Sligo's Markievicz Park (throw-in 3pm) and manager Declan Bonner is appealing for a big Donegal support to get behind his team.
Having won the county's first Ulster Minor title since 2006, Bonner's team are now on the All-Ireland trail.
The prize for the winners of Saturday's game is an All-Ireland semi-final clash against Dublin or Cork, who meet on Monday in Thurles.
Bonner's team have had just under two weeks to get ready for the game since beating Armagh in Clones to win the Fr Murray Cup and the Donegal boss remains unsure about the availability of Tony McClenaghan and Andrew McClean.
McClenaghan has been troubled by an Achilles injury while McClean has sustained a knee injury that has marked him as a major doubt for the game.
Of the two, McClenaghan is the more likely to feature with McClean's chances rated by the manager as 'less than 50-50'.
Christian Bonner has been laid up with tonsillitis, but is among the front-runners to fill a void, while Stephen McMenamin is said to be flying in training and is knocking on the door.
"Some of our in-house games have been very competitive in the last while," Bonner said this week.
"The standard of the lads who are trying to get into the team is very high. Any of those guys are well capable of moving into the starting fifteen."
There are not expected to be any changes to the Donegal line-up bar those enforced through injuries.
Roscommon were beaten by Mayo in the Connacht final, but under Fergal O'Donnell have a good pedigree having reached the All-Ireland semi-final last year. The survivors include goalkeeper Shane Mannion and centre-back Evan McGrath.
Bonner has urged Donegal fans to travel in their numbers to Sligo. He said: "The support at the Ulster final was actually unbelievable. No matter where you turned to in St Tiernach's Park there was just a wall of green and gold. It was a fabulous sight and I urge Donegal fans to get there on Saturday and roar on the lads.
"It is a bit of a cliché at times to talk about supporters being like a sixteenth man, but it really is a help.
"Roscommon will definitely travel in their numbers and it'd be great for our lads to run out and see a big Donegal crowd behind them."
This weekend is a free weekend for adult club football in the county and a big crowd is anticipated.
At Monday night's county committee meeting, a plea was put out to clubs by Children's Officer Mick McGrath, who said: "I would encourage a big support. A lot of people seem to think this is a simple step, but it's far from it. They won't do it without the support so we need your help."
His words were echoed by Donegal Chairman Sean Dunnion. He added: "The minors need our support. Sligo isn't too far away and this is a huge game in their careers."
Posted: 11:30 am July 31, 2014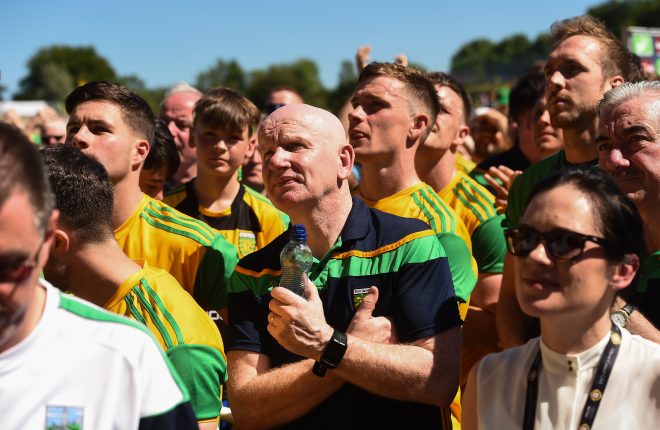 Last Sunday was one of those really special days to hail from Donegal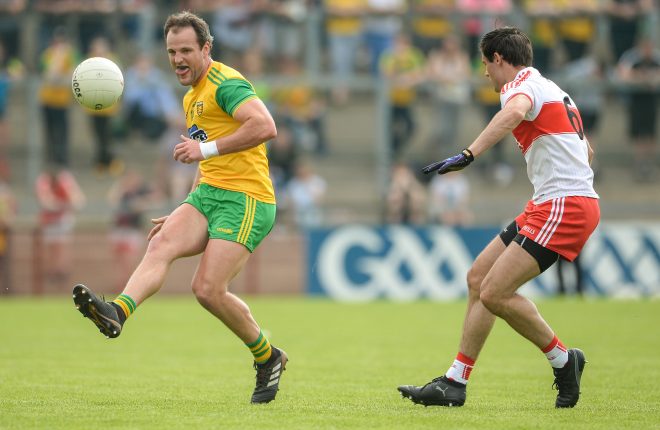 Donegal seniors and Under 20s both won in Derry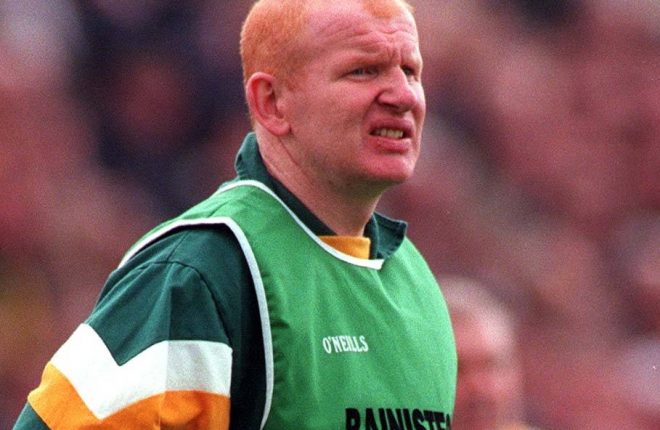 There are two big games down for decision in Derry.