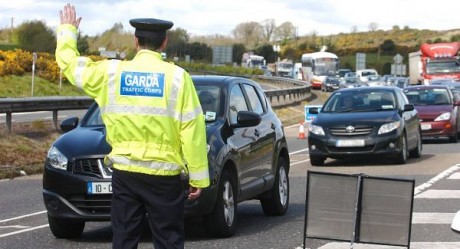 By Catherine Cook
A MEETING will be held in Churchill on Monday night to provide information to the wider community on the setting up of a new Community Alert Scheme.
Following on from a community meeting held in McClafferty's Bar in Churchill in March it was proposed that Churchill and the surrounding local areas would come together to set up the Community Alert Scheme.
It was also decided to set up a text alert area as part of the scheme.
The Churchill and Local Area Community Alert covers a wide area including Bomany, Letterleague, Rareagh, Newmills, Dooen Glebe, Glenswilly, Trentagh, Gartan, Churchill and Glendowan. It also includes the townlands of Losset, Cloncarney, Glenkeeragh, Garryharry, Soccar and Carrick.
Over the past week volunteers on the committee have been calling to houses in the area to sign people up to the scheme.
Speaking to the Donegal News, Co-ordinator Mr Billy Rankin said that they have been getting very positive feedback about the introduction of the scheme.
He appealed to everyone in the areas covered by the scheme, including those who have signed up and those who have yet to sign up, to attend the information evening being held in McClafferty's Bar, Churchill, on Monday night (July 14) at 8.30pm.
Posted: 1:12 pm July 10, 2014